We are a website dedicated to information on the world of underwater activities in Spanish. Freediving, Recreational and Sport Diving, Technical Diving, Diving Scientific, Finswimming, Spearfishing, Underwater Rugby, Hockey Underwater, Underwater Photography, Underwater Video, Target Shooting Underwater, Underwater Orientation. Underwater Conservation of the Environment, Courses, Training and everything related to the underwater world.
Our main headquarters is in Caracas, Venezuela and we have information from correspondents and contributors around the world who help us keep up to date with their information and contributions our site.
From August 1, 2001 we are on the web with our version in spanish www.sportalsub.net/blog and after several years reporting on underwater activities in spanish language, in october 2014 we launched our international and worldwide version in english in blog format www.sportalsub.net/en
Miguel A. Cedeño O.
Twitter: @miguelsportsub
Email: miguel@sportalsub.net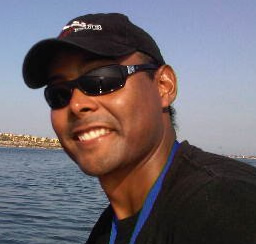 Ronald Laurens
Twitter: @apnein
Email: ronald@sportalsub.net
No users have registered for this pool (yet).