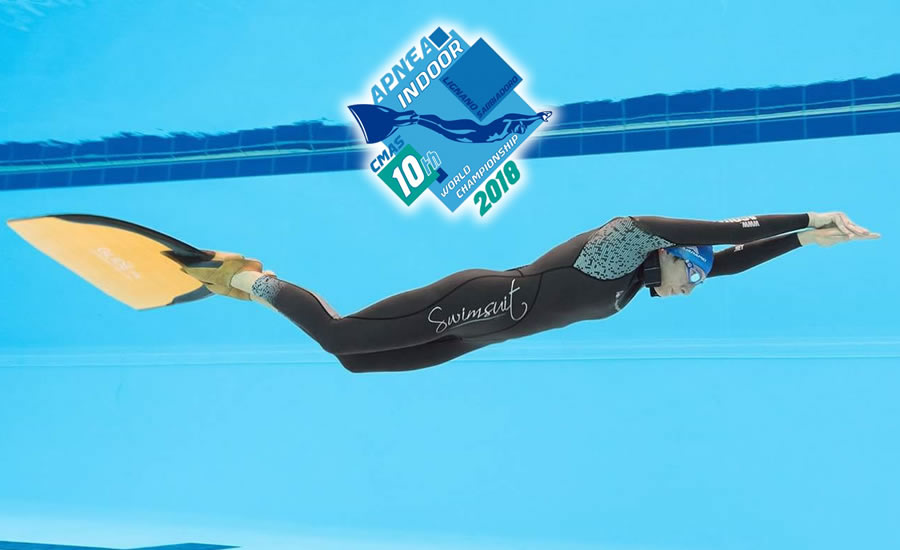 (Sportalsub.net / CMAS / FIPSAS) – Leer en Español
The World Underwater Federation (CMAS) has entrusted to the Italian Sport Fishing Underwater Activities and Finswimming Federation (FIPSAS) the organisation of the 10th edition of the Apnea Indoor World Championship. The Championship will be staged with the supervision of CMAS in Lignano Sabbiadoro (UD), in Bella Italia Sport Village (ex Ge.Tur), from 11 to 17 June 2018.
The Championship shall be comprised of seven specialities: Dynamic with Monofin (DYN), Dynamic with Bi-Fins (DYN BF), Dynamic without Fins (DNF), Static (STA), Speed 100 m., Endurance 16×50 m. and Endurance 8×50 m. Only the Final stage will take place for each of the planned specialities.
Coming soon more info: FIPSAS / CMAS