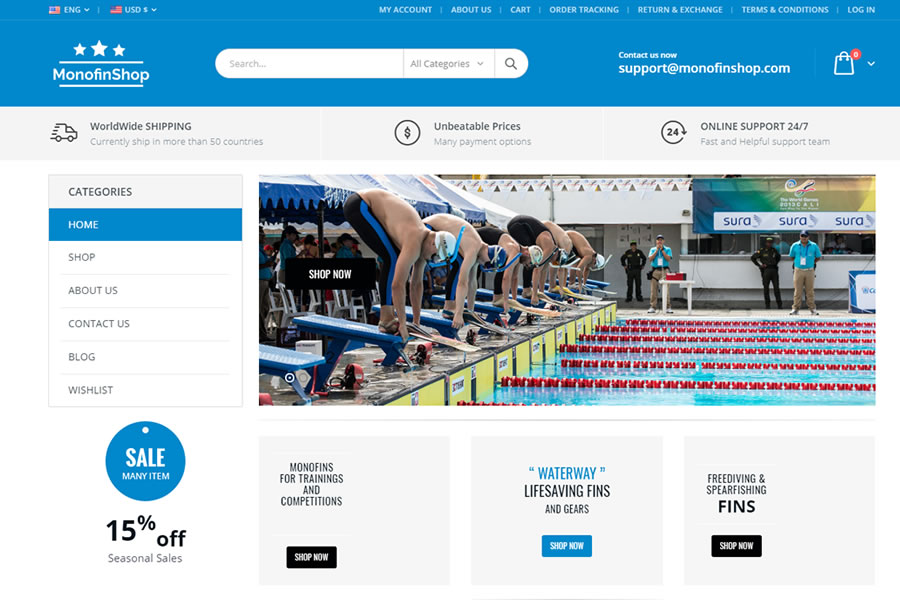 (Sportalsub.net / Monofinshop.com) – Leer en Español
MonofinShop is an international distributor of freediving, finswimming, lifesaving, spearfishing, and underwater hockey/rugby fins, gears. The aim of the company is to provide customers with best available fins and the most reliable gears. The Monofinshop team consists of highly skilled customer support employee, and professional athletes who know the industry well.
We try to take an active role in the popularization of underwater sports by supporting national teams.MonofinShop is one of the major freediving, finswimming stores that currently sells all over the World.
Visit WebShop on www.monofinshop.com