🇨🇾 2015 AIDA Individual Apnea Depth World Championship. Limassol, Cyprus – Results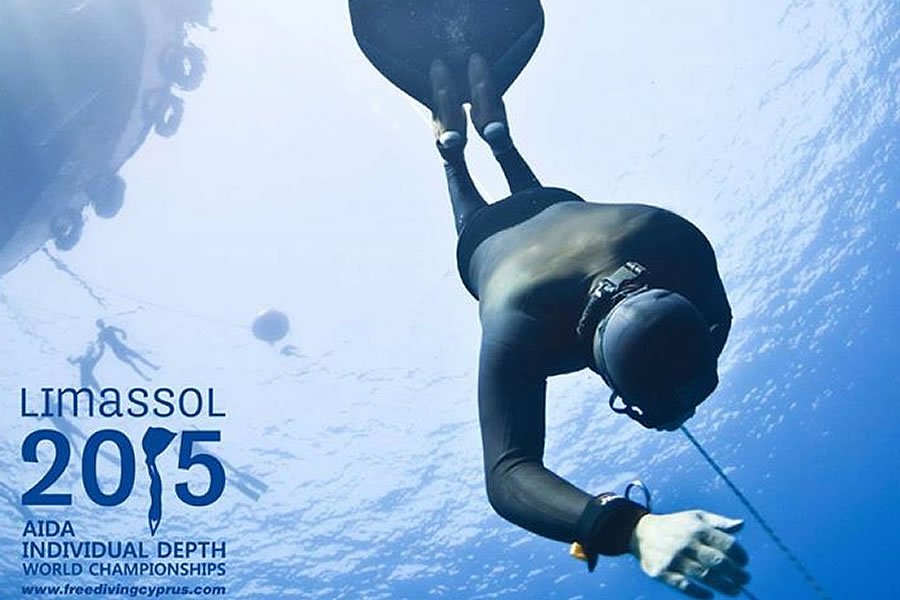 (Sportalsub.net / AIDA Cyprus / AIDA International / AA Forum) – Español
The 2015 AIDA Depth World Championship was held from 11-20 September, in Limassol, Cyprus. This event will be hosted by Free2Dive Freediving School, in cooperation with AIDA Cyprus.
AIDA Individual Depth World Championship 2015
OVERALL
FIM
CWT
CNF
Preliminary Schedule September 2015
11th Friday: 1st Official registration day – Opening Ceremony
12th Saturday: 2nd Official registration day and 1st Training day (CWT, FIM, CNF)
13th Sunday: Official training day CWT, FIM, CNF
14th Monday: Official competition day CNF
15th Tuesday: Official training day CWT
16th Wednesday: Official Competition Day CWT
17th Thursday: Back up day/ Day Off/ Training day
18th Friday: Training Day FIM
19th Saturday: Official Competition Day FIM
Closing Ceremony – Awards
20th Sunday: Back up Competition day – Departures
*Schedule provided might be change according to weather conditions and/or for safety reasons.
Organizer contact:
Savvas Savva: saaavas@hotmail.com
Website: http://www.freedivingcyprus.com/wc-2015 / Facebook / Twitter
Organizer Website: www.freedivingcyprus.com