🇵🇱 2nd Finswimming International University Competition – Poland 2015 – Results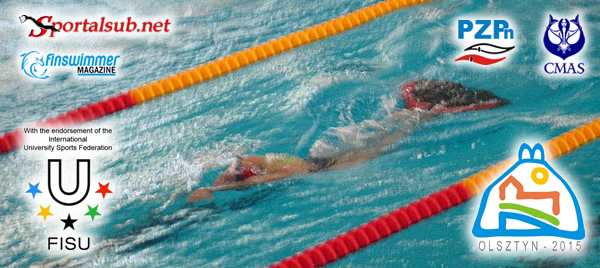 (Sportalsub.net / CMAS / PZP-n / Finswimmer.com)
The Polish Underwater Federation with the agreement of CMAS organized the 2nd Finswimming International  University Competition in Olsztyn, Poland from 13th to 14th of April 2015. Participated in this competition the university teams of National Federations, affiliated to CMAS. Team Russia with 17 of 20 gold medals in dispute took first place at the event.
Swimming-pool races:
Apnea: 50m
Surface: 100m, 200m, 400m, 800m,
Bifins: 50m, 100m, 200m
Relay: 4x100m surface, 4x50m bifins.
More Info:
CMAS / PZP-n / Finswimmer.com