🇭🇺 Results – 7th World Meeting of Young Finswimmers – Hungary 2021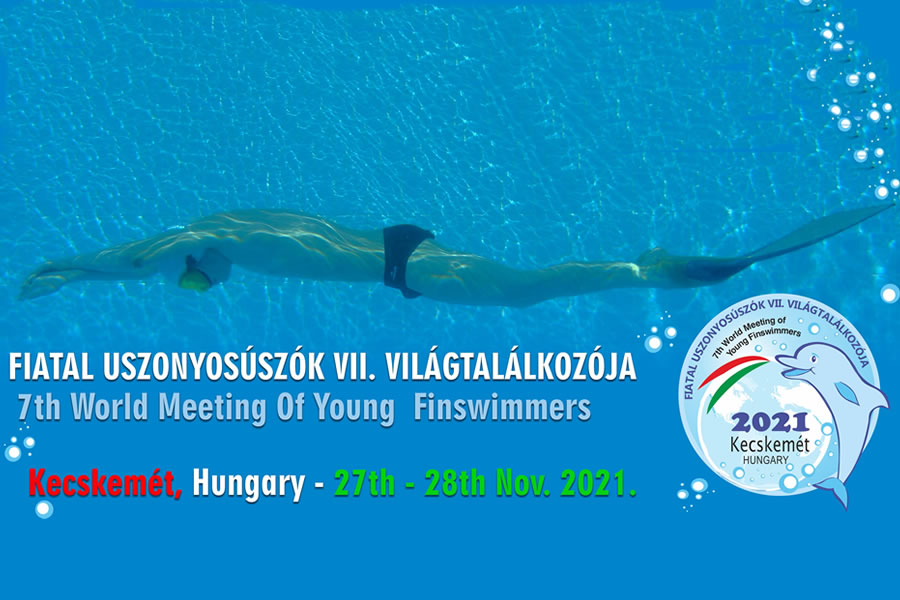 (Sportalsub.net / CMAS / MBSZ) – Leer en Español
For the seventh time, with the will of establishing a new tradition is printed the 7th Young – 15 years old and younger – Finswimmers World Meeting. To offer competition possibility on international level for this age group.
– Cat. "C" (14-15 years old); Cat. "D" (12-13 years old); Cat. "E" (11 years old and younger's) – Further aim is to popularize our discipline, and to offer competition possibilities.
Start List and Official Results
Organizers:
– Bácsvíz Kecskeméti Vízmű SC
Date:
27th – 28th of NOVEMBER 2021. (Saturday – Sunday)
Place:
Kecskeméti Fürdő; Kecskemét – Hungary (address: 6000. Kecskemét, Csabay Géza krt.
Events
Cat. C: – AP/ Apnea: 50 m
– SF/ Surface: 50 m, 100 m, 200 m, 400 m, 4×50 m mix
– BF/ Bifins: 50 m, 100 m, 200 m, 400 m, 4×100 m mix
Cat. D: – SF/ Surface: 50 m, 100 m, 200 m, 400 m, 4×50 m mix
– BF/ Bifins: 50 m, 100 m, 200 m, 400 m, 4×100 m mix
Cat. E: -SF/ Surface: 50 m, 100 m, 200 m, 400 m, 4×50 m mix
– BF/ Bifins: 50 m, 100 m, 200 m, 400 m, 4×100 m mix