🇦🇺 Australian Nationals Championship and PanPacific Cup 2015 Underwater Rugby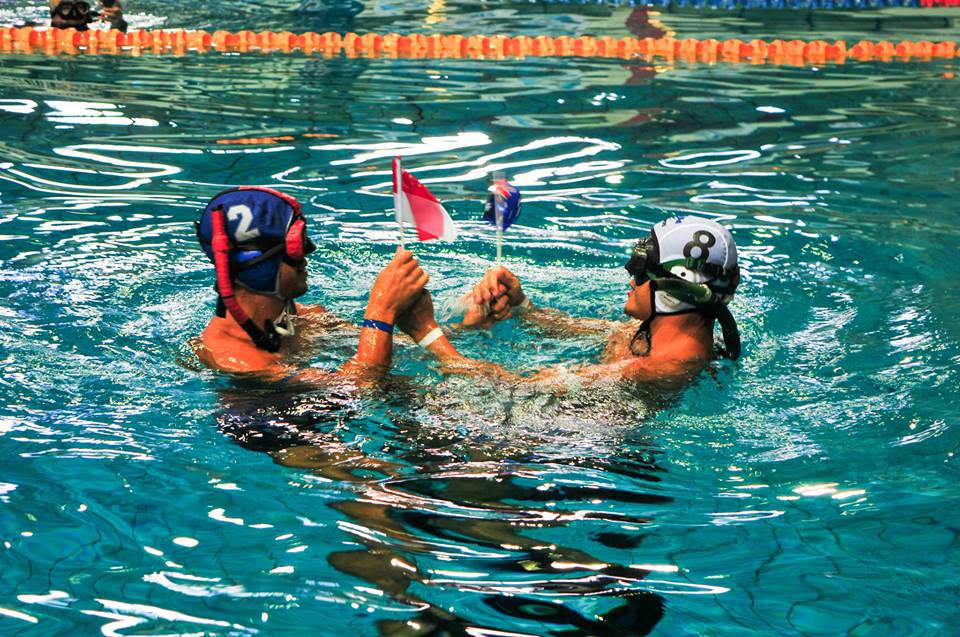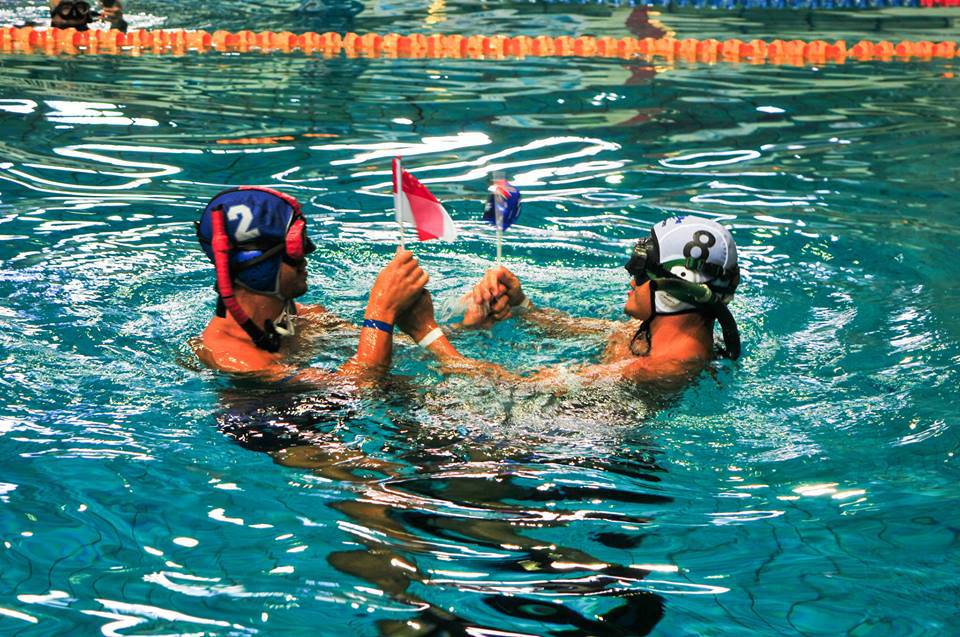 (Sportalsub.net / Underwater Rugby Australia) – Leer en Español
This year Nationals were held at Brisbane at Pan Pacific Cup, April 4th and 5th.
All the Australian teams were participating in the Australian Nationals Championship.
UWR UNSW from Sydney was the Champion winning for second time in a row the tournament, undefeated.
Unidive Gauls from Brisbane, were seconds with the Hulky Gauls team, being defeated just for the Champions 1-0 in the very best game played in Australia.
The newbies FAT Singapore surprised everyone with their team FAT 2 getting the third place.
The other team from Unidive Gauls, the Mighty Gauls had a tight game against UWR UNSW being defeated just by one goal (3-4) but was not enough to be on the podium.
UWR Canberra with a mix of new and experienced players was able to take advantage of it reaching the fifth place.
The other team from Singapore was able to reach the sixth position certifying the great work that the "FATty" guys are doing in Queenstown swimming pool.
This year UWR Tasmania was affected because of Easter and they were not able to bring all their players, but at the end they took the seventh place
Victoria Seadragons, our newbies, as UWR Tasmania had some problems to bring all their players but even
with this they did a couple of great games against FAT1 and UWR Tasmania.
In the female Nationals Australia 1 defeated clearly the teams from Singapore and Australia 2, winning for second time in a row the Australian tournament.
On Sunday we had the International Tournament Pan Pacific Cup. For first time Australia and Singapore were playing an UWR match. Both teams were ready for the competition. All of them wanted to take the Cup to their respective showcases. In the female category Australia defeated 5-1 Singapore in a game where the Australian tactic was most important than the Singaporean high fitness.
But in the male category the Barbarians Team surprised Australia and Singapore taking the first Pan Pacific Cup with them.
Pan Pacific Cup's game schedule and results
For more information about the Pan Pacific Cup check this link
RAI.