🇮🇹 Results – 5th Apnea Indoor CMAS Open European Championship – Cagliari, Italy 2017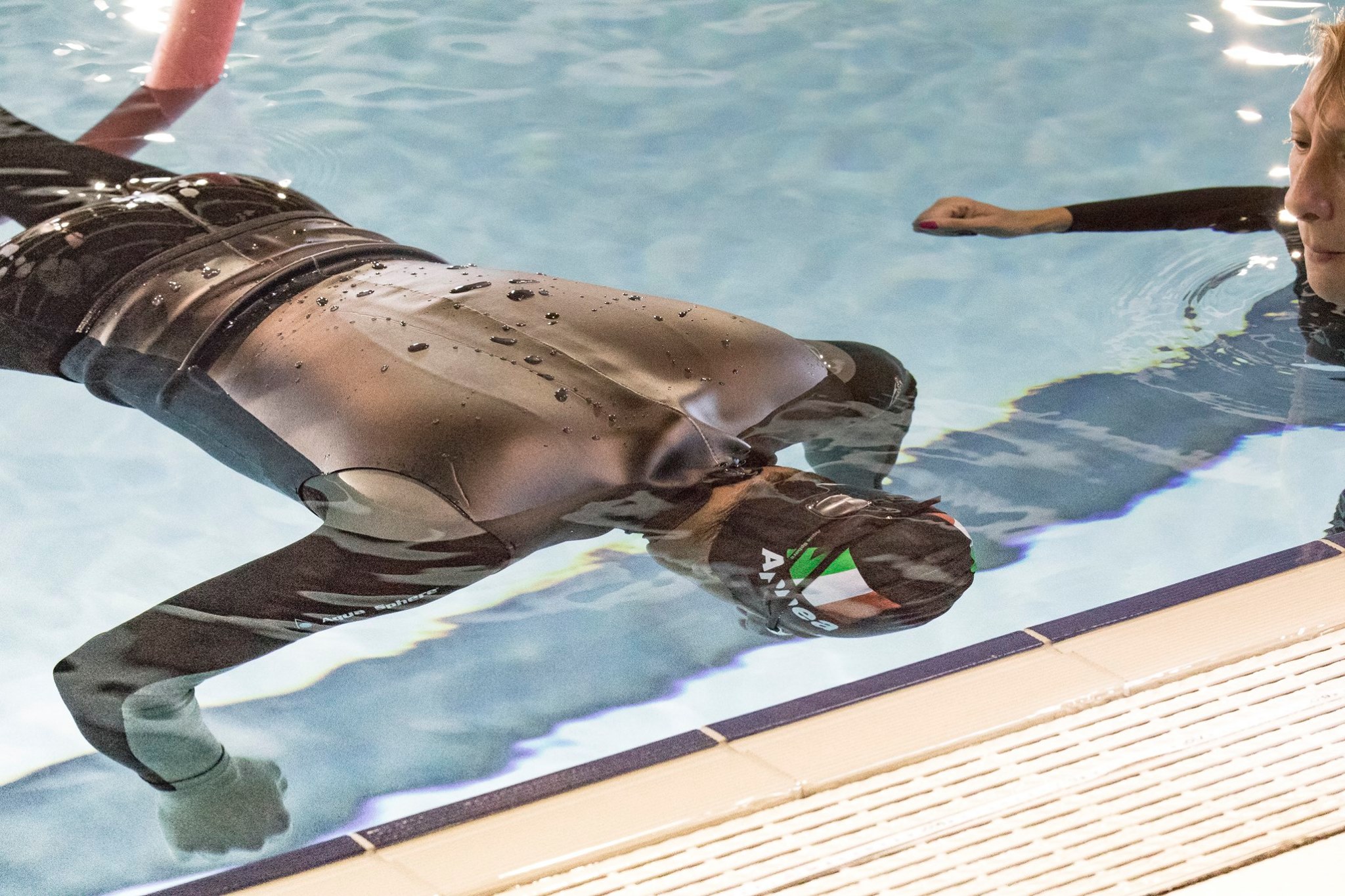 (Sportalsub.net / CMAS / FIPSAS) – Leer en Español
CMAS has entrusted to FIPSAS the organisation of the 5th edition of the Apnea Indoor Open European Championship. An Organising Committee has been specially set up for the event, called "Underwater Activities International Events". The Championship will take place in Cagliari, at the "G. Sicbaldi" Municipal Swimming Pool, from 12 to 18 June 2017.
The Championship programme includes the following events:
1. Dynamic with Monofin (DYN) M/F;
2. Dynamic with Bi-Fins (DYN BF) M/F;
3. Dynamic without Fins (DNF) M/F;
4. Endurance 16×50 m M/F;
5. Speed 100 m M/F;
6. Static (STA) M/F.
PROGRAMME
Tuesday 13 June
18:00 – 19:30     Opening Ceremony at the Marina Piccola Amphitheatre in Cagliari
Wednesday 14 June
8:00 – 13:30        Dynamic Apnea without Fins (50m pool) – Results
Thursday 15 June
8:30 – 10:00      Speed Apnea 100m (50m pool) – Results
10:15 – 13:15      Static Apnea – Results
14:30 – 17:30      Endurance Apnea 16x50m (50m pool) – Results
Friday 16 June
8:00 – 13:30        Dynamic Apnea with Bi-Fins (50m pool) – Results
Saturday 17 June
8:00 – 13:30       Dynamic Apnea with Monofin (50m pool) – Results
MEDALS TABLE
| | | | | | | |
| --- | --- | --- | --- | --- | --- | --- |
| # | RANK | COUNTRY | GOLD | SILVER | BRONZE | TOTAL |
| 1 | 1 | ITALIA | 5 | 3 | 7 | 15 |
| 2 | 2 | CROATIA | 3 | 2 | 0 | 5 |
| 3 | 3 | RUSSIA | 1 | 3 | 4 | 8 |
| 4 | 4 | GERMANY | 1 | 2 | 0 | 3 |
| 5 | 5 | DENMARK | 1 | 0 | 0 | 1 |
| 6 | 5 | AUSTRIA | 1 | 0 | 0 | 1 |
| 7 | 6 | CZECHIA | 0 | 1 | 0 | 1 |
| 8 | 6 | SPAIN | 0 | 1 | 0 | 1 |
| 9 | 7 | FRANCE | 0 | 0 | 1 | 1 |
| 10 | | SLOVENIA | 0 | 0 | 0 | 0 |
| 11 | | TURKEY | 0 | 0 | 0 | 0 |
| 12 | | ECUADOR | 0 | 0 | 0 | 0 |
| 13 | | GREECE | 0 | 0 | 0 | 0 |
| 14 | | SERBIA | 0 | 0 | 0 | 0 |
| | | | | | | |
More info: Facebook / CMAS / FIPSAS