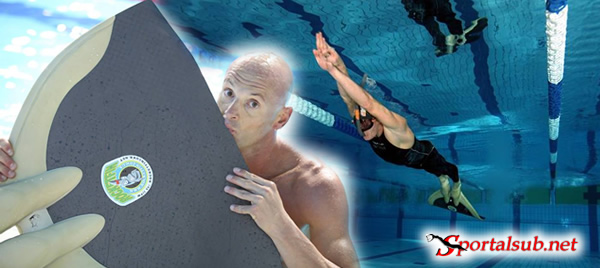 (Special Sportalsub.net)
Leer este artículo en Español  / lvassa el ezt a cikket magyarul
Denes Kanyo is a elite finswimmer born in the city of Szeged, Hungary on August 26, 1976 that even at the age of 38 years remains at the top of the underwater sport Worldwide.
Sportalsub.net spoke exclusively with this important athlete in the world of finswimming for know more details of his life and career in the underwater sport.
Denes began in the finswimming in 1984 when he was 8 years old and started racing in 1987 at the age of 11. After nearly 30 years career in finswimming he still participating and competing in important events and international championships with high performance and is one of the older athletes still competing in the elite category worldwide today.
He joined the National Team of Hungary in 1991 and since then has been one of the great figures of finswimming of his country, which has led him to compete in multiple World Championships, European Championships, World Games, plus the different rounds of the World Cup succeeded in accumulating a large number of medals and national records for his country.
Among his most important achievements has been titled World Champion in the 400m inmersion in 2011 with world record of 2:42,90 still in force. Also he was World Champion in 200m surface in 2009, silver medal at the World Games 1997 , bronze at the World Games 2009 and four times European Champion from 1997 to 2003. Also won  silver medal at the European Championships 2012 in the 400m surface with 2:57,20 and bronze in the 200m surface with 1:21,35.
In his most recent appearances in international championships in recent years highlights his performance in the World Games in Cali, Colombia in 2013 where he obtained the 4th place in the 200m surface (1: 22.15) and also in the 400m surface (3: 02.77) and in the CMAS World Games in Kazan, Russia 2013 where he won bronze medal in 400 surface (2: 58.85).
In 2014 Denes participated in the 1st Round of the World Cup in Hungary and in the European Championship in Lignano, Italy in August where he obtained the 4th place in the 1500 meters surface (12: 28.94 ) 5th place in the 800m surface (6: 23.28) and 6th place in the 200m surface (1: 22,45) brands that demonstrated its high competitive level in a sport where the average age of the swimmers with which he competed did not exceed 23 years.
In this 2015 Denes also  will be in international championships, starting his participation in the 2nd round of the World Cup to be held in Eger, Hungary in March, and at the World Championships to be held in Yantai, China in July again as member of Hungarian national team, qualified after making a time of 6:28 in the 800 meters surface in the month of November 2014.
In addition to his role as a high performance athlete, Denes Kanyo has been his own trainer since 2005 and has also served as coach of other athletes. Having currently ranked 7 of its athletes to the national team of Hungary in the year 2015.
Denes has competed throughout his career with the club Murena Szeged www.szbk.eu  a club with 47 years of history that was part of the Army of Hungary from 1968-1991 and then was incorporated as a regular sports club.
Also, Denes is founder of the brand MurenaFin www.murenafin.com  develops bifins and equipments for the practice of finswimming. The brand name comes from his sport club.
"I hope more and more people can chose this sport and will be more participants on the competitions. Hope i can enjoy the finswimming training and competitions long time yet. I hope my health allows it and i hope keep in this sport about my health too" – Denes Kanyo
It is no doubt that Denes Kanyo has been one of the most important people in the finswimming in his country and example for new generations of this underwater sport not only in Hungary but all over the world who see him as an example of perseverance and dedication of a lifetime in the finswimming " BeUnderwater"
Denes Kanyo in Facebook: https://www.facebook.com/denes.kanyo
Posted by: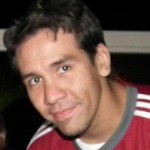 Miguel A. Cedeño O. (miguelsportsub) from Venezuela 

Born and residing in Caracas, Venezuela is the creator, director and editor of Sportsub & Sportalsub.net. His experience as an athlete, coach, judge and leader of underwater activities enable it to establish a network of contacts around the world to raise awareness and inform all the news about the underwater sports.


/miguelsportsub 

 @miguelsportsub
 ADVERTISEMENT