🇳🇴 🇫🇮 🇩🇪 🇩🇰 Final Results – European Underwater Rugby League 2018-2019 Season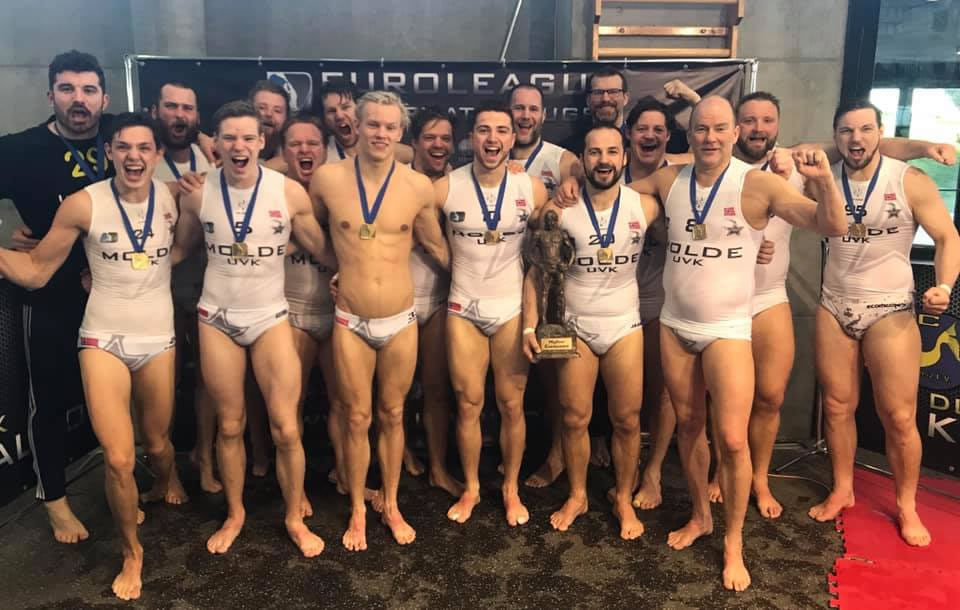 (Sportalsub.net / EUWRL) – Leer en Español
European Underwater Rugby League 2018-2019 Season. 10 teams. 3 Rounds.
Molde UVK from Norway Champions
Final Standings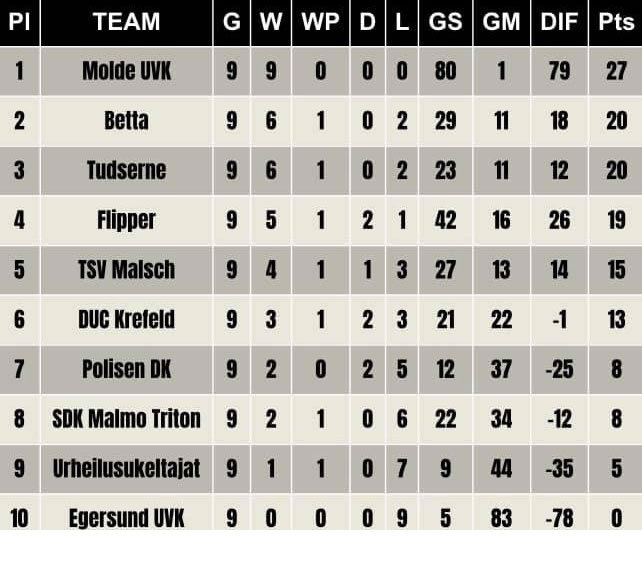 1st Round: 27-28 October 2018. Helsinki, Finland
2nd Round. 16-17 February 2019. Krefeld, Germany
3rd Round. 30-31 March 2019. Copenhagen, Denmark
TEAMS
10 teams will participate to the VII season of Euroleague and compete for Semenov Cup.
1. Tudserne (Denmark)
2. Betta (Russia)
3. DUC Krefeld (Germany)
4. Molde UVK (Norway)
5. Flipper (Denmark)
6. SDK Malmö Triton (Sweden)
7. Polisen DK (Sweden)
8. Egersund UVK (Norway)
9. TSV Malsch (Germany)
10. Urheilusukeltajat (Finland)
VIDEO SEASON 2017-2018
EUWRL Official Website: http://www.euwrl.com/
Youtube http://www.youtube.com/user/UWRC
Twitter https://twitter.com/euwrl
Instagram: http://instagram.com/euwrl/
Facebook  https://www.facebook.com/euwrl