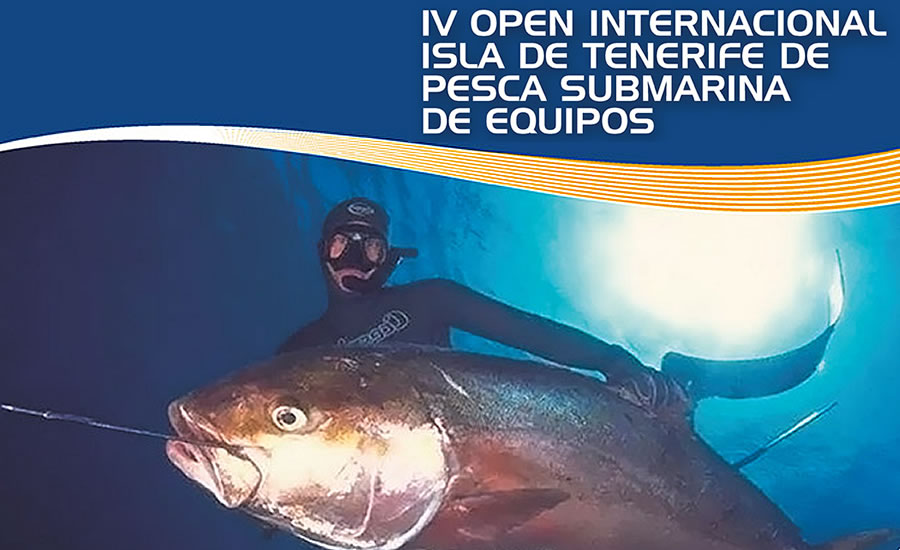 (Sportalsub.net / Pesca Submarina FEDAS) – Leer en Español
The next month of November, from 22 to 25, will be held in Playa San Juan, Guía de Isora, Tenerife, the fourth edition of the International Open of Tenerife of Underwater Fishing by teams organized by the Canarian Federation of Underwater Activities, with the collaboration of the Insular Federation of Tenerife of Underwater activities.
The competition will be Open (Open) and by teams, and will last for six hours, with the competition area being between the Barranco de Erques and Punta del Camisón (Zone T-9).
The maximum number of participating teams is 16 and the deadline for registration will be November 12.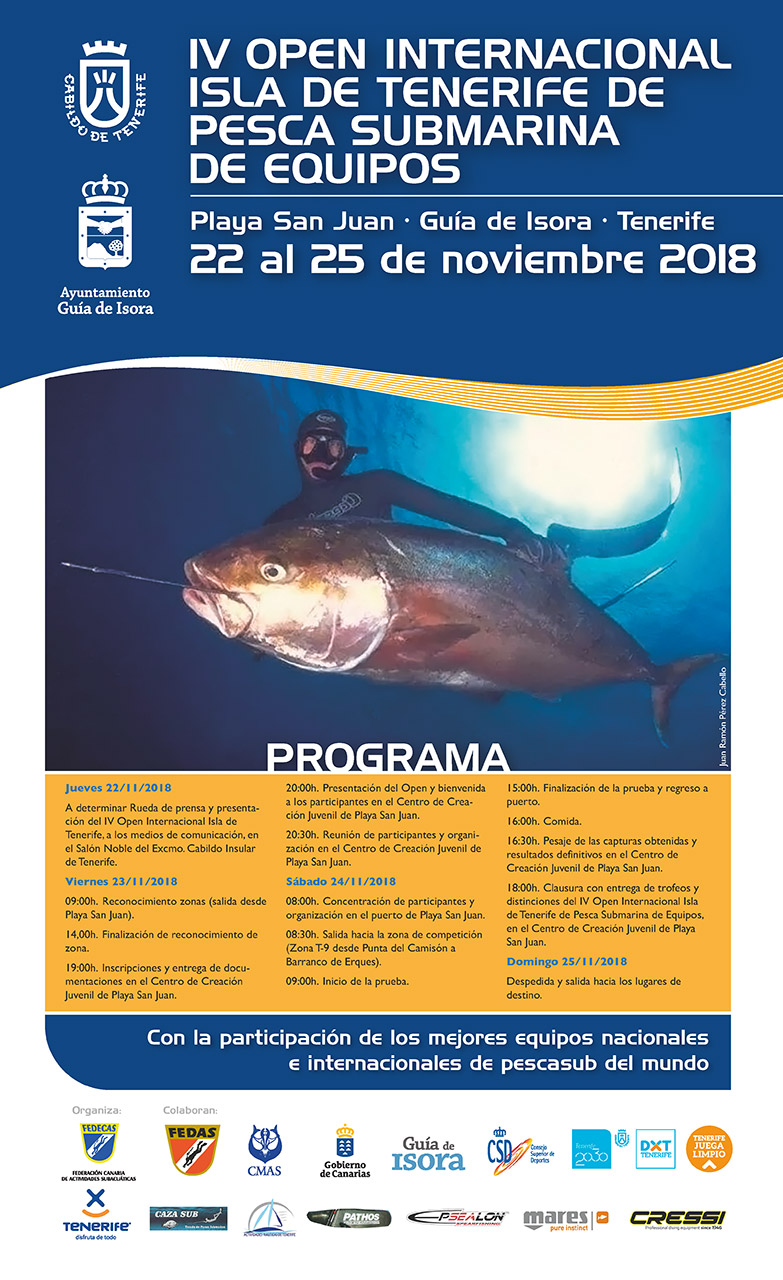 Source: FEDAS