🇮🇹 Results – 1° Master Finswimming World Championship CMAS Ravenna, Italy – April 2019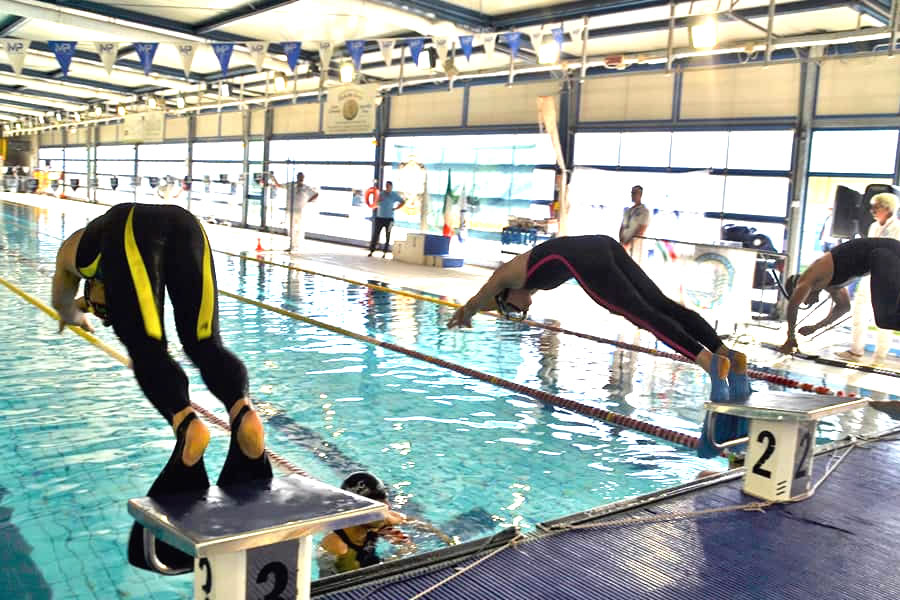 (Sportalsub.net / CMAS) – Leer en Español
The Italian Underwater Federation (FIPSAS) confirmed the realization of the 1st Master Finswimming World Championship to was held in Ravenna, Italy from April 26 to 28, 2019. The event was anounced previously as an Open European Championship in the World Underwater Federation (CMAS) 2019 official calendar.
But now is the first time that CMAS announces a Finswimming Masters World Championship, after holding 5 editions of the Master World Cup (by clubs) since 2014 until 2018
On Sunday March 3 we received from CMAS Finswimming Commission´s Director the relative specific regulations of this important competition,  which include fin-swimmers from the age of 30 in the categories Master in Finswimming, which every day add more practitioners: (V0: 30 to 34 years, V1: 35 a 44 years, V2: 45 to 54 years, V3: 55 to 64 years, and so on in 10-year stretches).
RESULTS BY DAY
Day 1 Morning
Results Day 1 – April 27 Morning (Swimming Pool)
Day 2 Afternoon
Results Day 1 – April 27 Afternoon (Swimming Pool)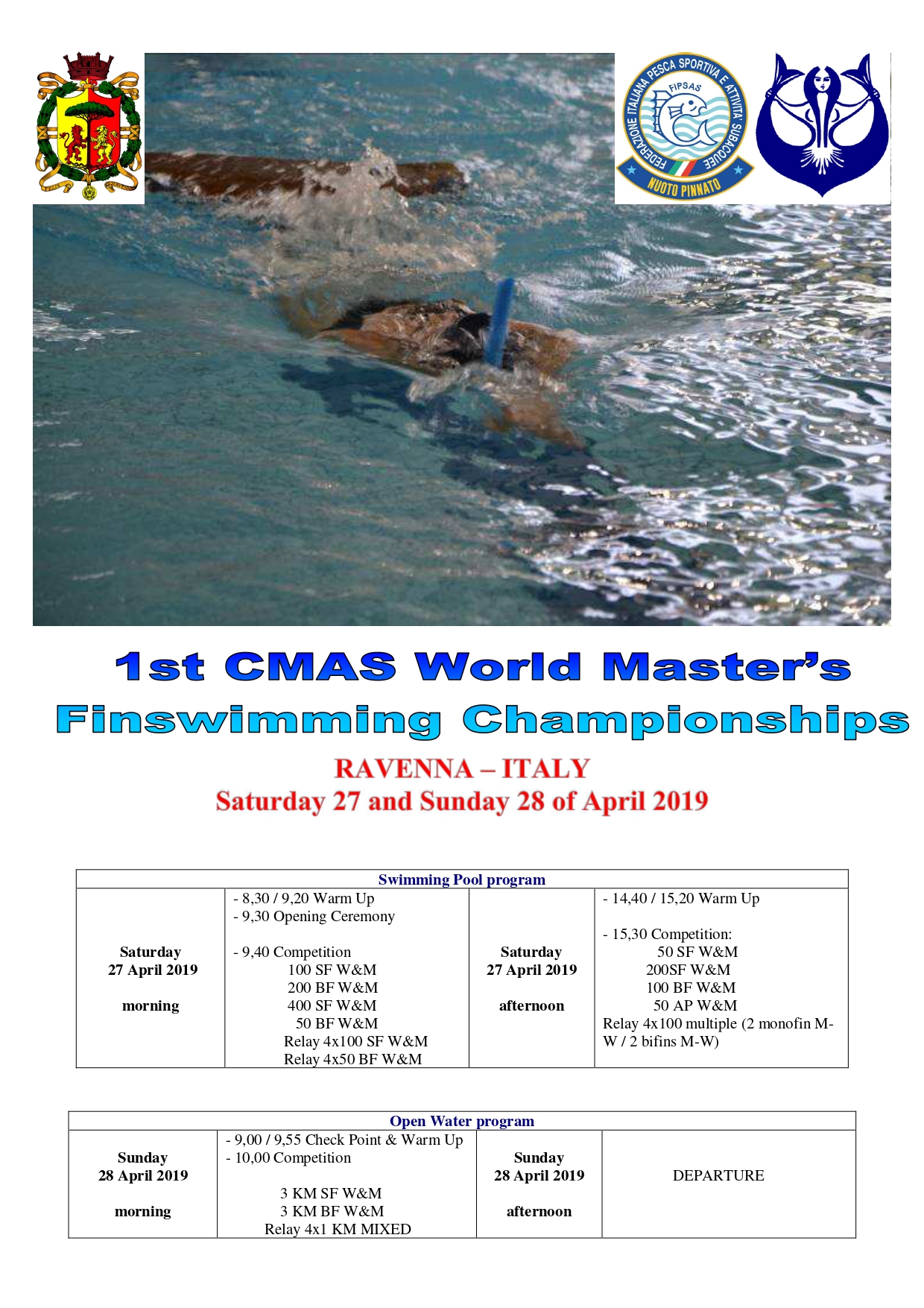 Dates of registration to participate are from March 7th to April 21st. Registration only in http://sport.cmasoffice.org/accounts/login/ 
RULES AND REGISTRATION
SPECIFIC RULES MASTER WC RAVENNA 2019
2019 CMAS RULES WORLD MASTER CHAMPIONSHIPS
TUTORIAL AND HELP
INFORMATION NOTICE MASTERS WORLD CHAMPIONSHIPS
APPROVED BIFINS AND SWIMSUITS
More info: CMAS Website / FIPSAS / Nuotopinnato.it