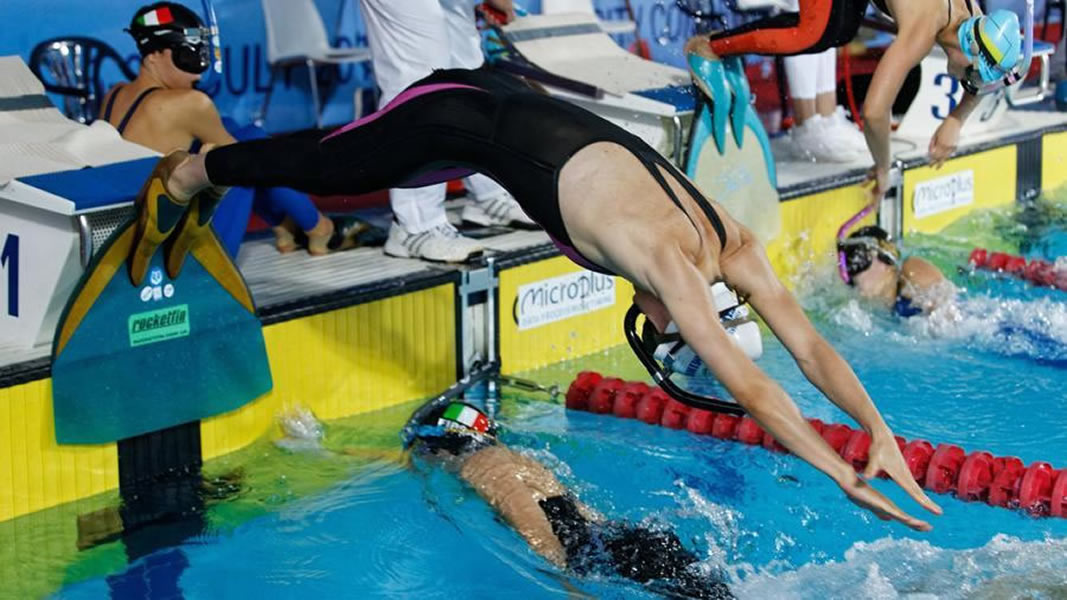 (Sportalsub.net / CMAS) – Leer en Español
The Italian Underwater Federation (FIPSAS) confirmed the realization of the 1st Master Finswimming World Championship to be held in Ravenna, Italy from April 26 to 28, 2019. The event was anounced previously as an Open European Championship in the World Underwater Federation (CMAS) 2019 official calendar.
But now is the first time that CMAS announces a Finswimming Masters World Championship, after holding 5 editions of the Master World Cup (by clubs) since 2014 until 2018
More details and the conditions of the event have not yet been published, which would include fin-swimmers from the age of 29 in the categories Master in Finswimming, which every day add more practitioners: (V0: 29 to 34 years, V1: 35 a 44 years, V2: 45 to 54 years, V3: 55 to 64 years, and so on in 10-year stretches).
Soon more information.