🇦🇺 Meet scUber – Introducing a world first on the Australian Great Barrier Reef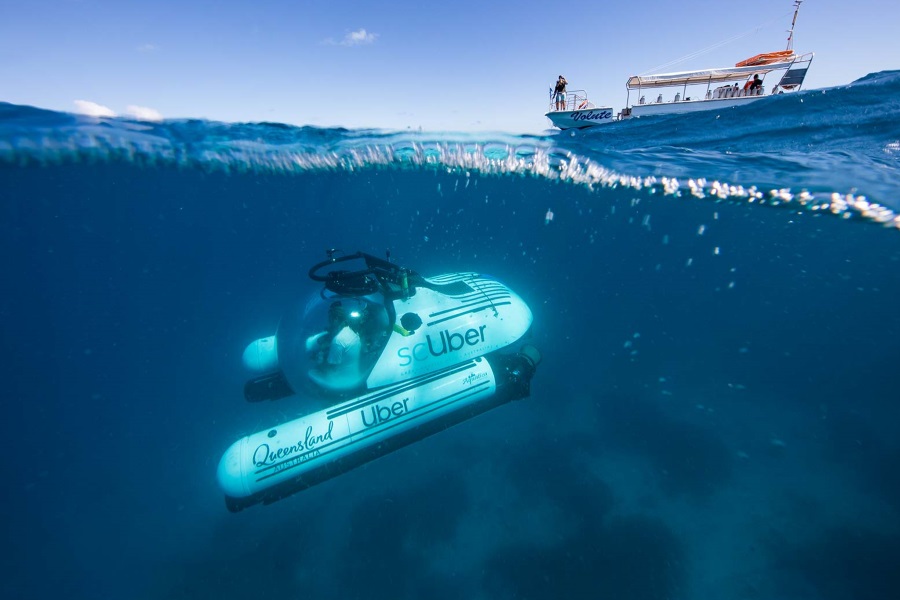 (Sportalsub.net / scUber) – Leer en Español
Uber and Queensland, Australia, are giving riders the opportunity to explore the Great Barrier Reef in the world's first rideshare submarine, scUber.
From May 27 to June 18, 2019, this once-in-a-lifetime experience will provide riders with an unfiltered view of an extraordinary underwater world, rich and diverse in marine life.
There are two ways to experience scUber: for participating countries, you can enter the global competition; or riders in selected Queensland cities will have the opportunity to request a scUber ride directly in the Uber app.
You and a friend can WIN a once-in-a-lifetime trip to Australia's Great Barrier Reef to experience the ride of your lives with scUber
Official Website: https://scuberqueensland.com/