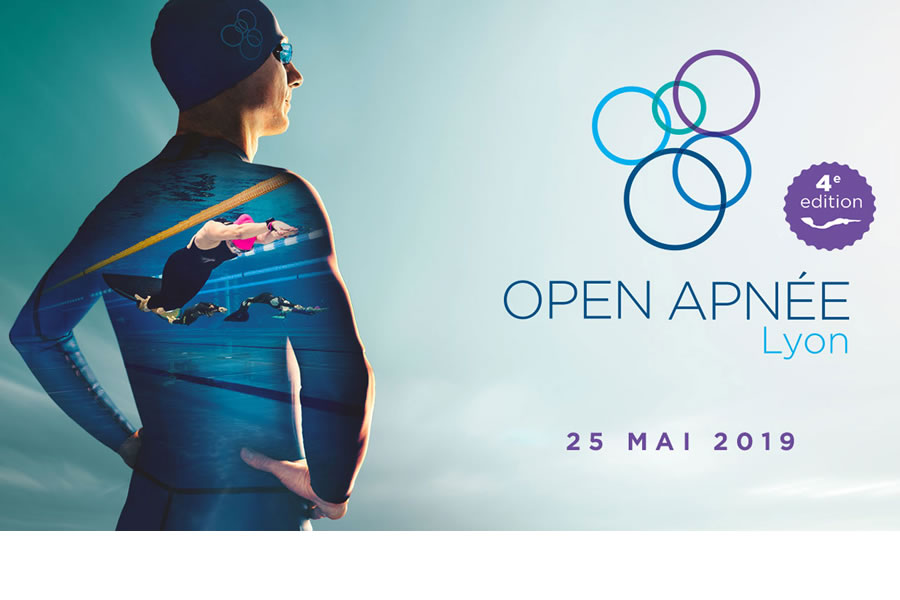 (Sportalsub.net / Open Apnée Lyon) – Leer en Español
Open Apnée Lyon is a free-diving team competition that in his 4th edition will take place on May 25th, 2019 in Lyon, France. Each team will consist of two female and three male freedivers.
For the athletes, Open Apnée Lyon is an opportunity to work as a team with their friends, and also to get closer to other athletes they have encountered in the usual competitions, through this particular event.
Each freediver has to participate in at least two events, among them static apnea, dynamic apnea with or without fins, as well as 100-meter or 8×50 meter speed trials.
Summary of 3rd edition May 26, 2018
The team behind this event includes the two co-organizers, assisted by the 3 main freediving clubs in Lyon and the surrounding area (Cyr-néa, Loup Pendu, UJSM Plongée). These clubs are all affiliated to the FFESSM (the French Underwater Sports and Research Federation), which is also involved in the project.
More info
Official website: http://www.openapneelyon.com
facebook: https://www.facebook.com/openapneelyon/
twitter: https://twitter.com/OpenLyon
email: contact@openapneelyon.com