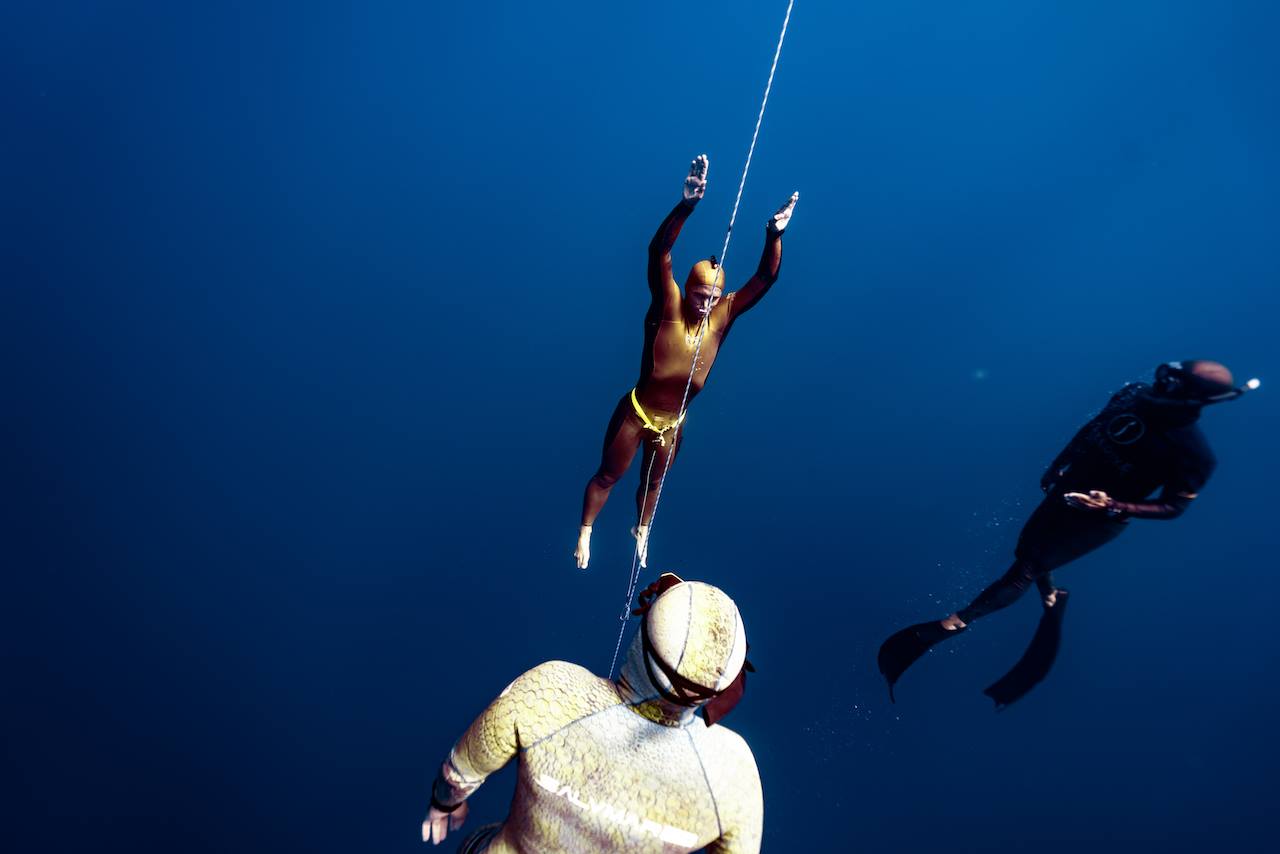 (Sportalsub.net / Alexey Molchanov) – Leer en español
From September 18 to 23, 2018 the international and invitational freediving competition "Molchanova Grand Prix" will be held in Ibiza, Spain, in memory of the great Russian freediver Natalia Molchanova, with the modalities of Constant Weight with Fins and Constant weight without fins and where some of the most outstanding freedivers in the world will participate: William Trubridge, Goran Colak, Alessia Zecchini, Sayuri Kinoshita, Hanako Hirose, Araud Jerald and of course Alexey Molchanov, son of Natalia and organizer and main promoter of the event, who released the information through his account in Instagram @alexeymolchanov
The event will be of an invitational nature and will distribute 62,000 euros in prizes.
LIVE VIDEO AND DAYLY COVERAGE FACEBOOK PAGE MOLCHANOVAGP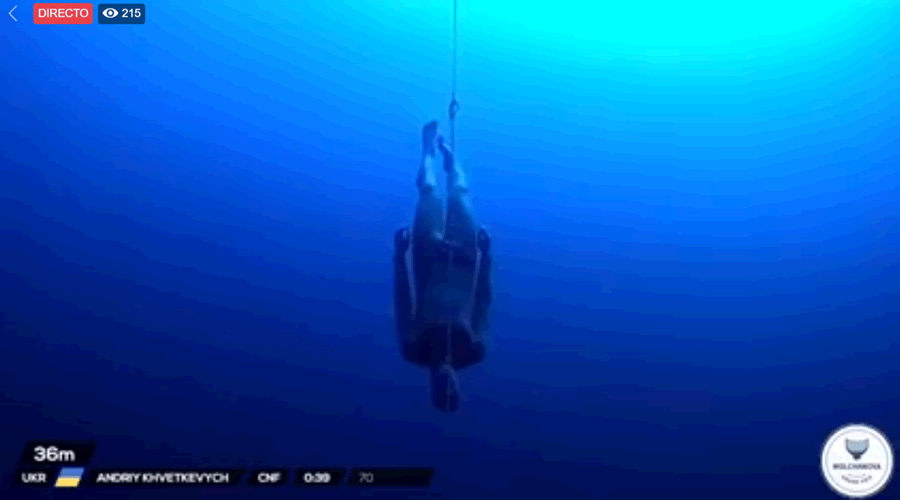 DAY 1  – FRIDAY SEPTEMBER 21 – CONSTANT NO FINS (CNF)
Final results in CNF
So, the first day ended and results appeared to be absolutely unpredictable and unfortunately with a big number of "colorful" cards.
However, women have started very confidently. Only one red card for Croatian athlete Mirela Kardasevic, she didn't manage with the surface protocol. We have predicted correctly just the win of Italian athlete and the current world record holder in CNF Alessia Zecchini, her dive at 67 m was perfect and clean, just a masterpiece. Bravo, Alessia!
The second and the third are Japanese athlete Sayuri Kinoshita and Jessea Lu from China with their successful dives at 55 and 50 m.
But men's performances and as a result, men's pedestal is totally surprising. To begin with the fact that the current world record holder in CNF William Trubridge has turned early at 64 m (target depth was 89 m), got the yellow card and -26 points. ThenAlexey Molchanov, the nearest competitor of William, didn't get his tag. However, the rest of Alexey's dive at 87 m was successful. For the lost tag Alexey got the yellow card and -1 point, so, in total, he got 86 points and the first place. Alexey, right, you don't need such a small stuff as a tag to be the first! 
🙂 You are the winner as always! Congratulations!
And then the event has developed even more dramatically. Goran Colak even after his early turn from 81 m (the target depth was 83 m) got a red card because of a surface blackout. Croatian athleteVitomir Maričić after his dive at 65 m got the red card and was disqualified because of pulling. Ukrainian athlete Andriy Khvetkevych Freediver firstly got -9 points for an early turn from 62 m (the target depth was 70 m) and then as Vitomir was disqualified because of pulling. Russian athlete Aleksandr Kostyshen after the dive at 60 m as Goran got a red card because of a surface blackout.
So, as the result, on the second place is Russian athlete Andrey Matveenko with beautiful and successful dive at 70 m. And on the third place is the athlete from Gibraltar Dean Chipolina with his non-ambitious but still very accurate and clean dive at 50 m. Sometimes it seems that diving without overestimating personal possibilities and without underestimating the power of sea may bring you much higher than anyone could expect. Well-done, Dean!
Congratulations to all athletes and winners! You have done it! It was a real pleasure to watch every your dive!
DAY 2 START LIST – SATURDAY SEPTEMBER 22 – CONSTANT WEIGHT (CWT)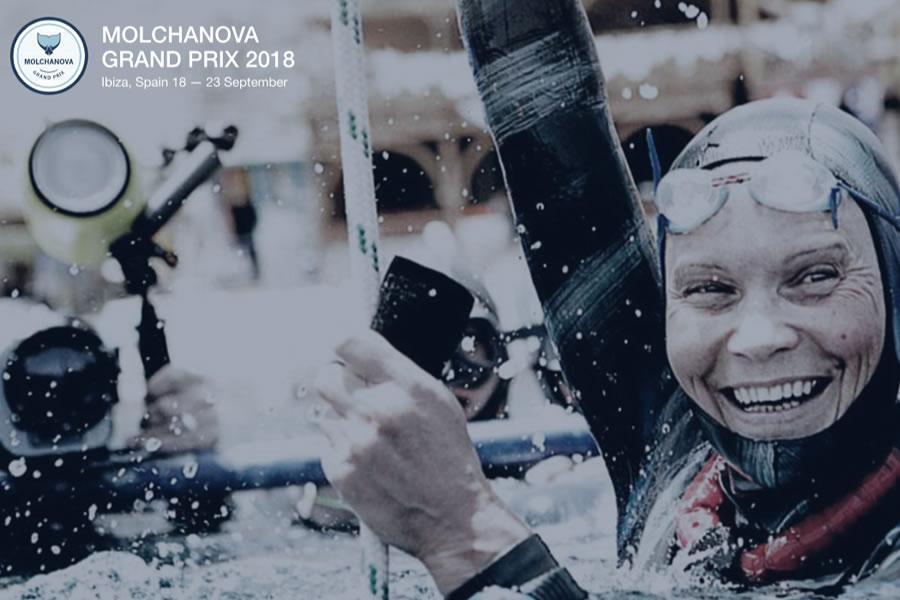 Coming Soon more info:
Official Web Site: http://molchanovagrandprix.com/