🇨🇴 New CMAS Freediving World Record in Constant Weight with Bifins for Sofía Gómez Uribe from Colombia in Kaş, Turkey 2018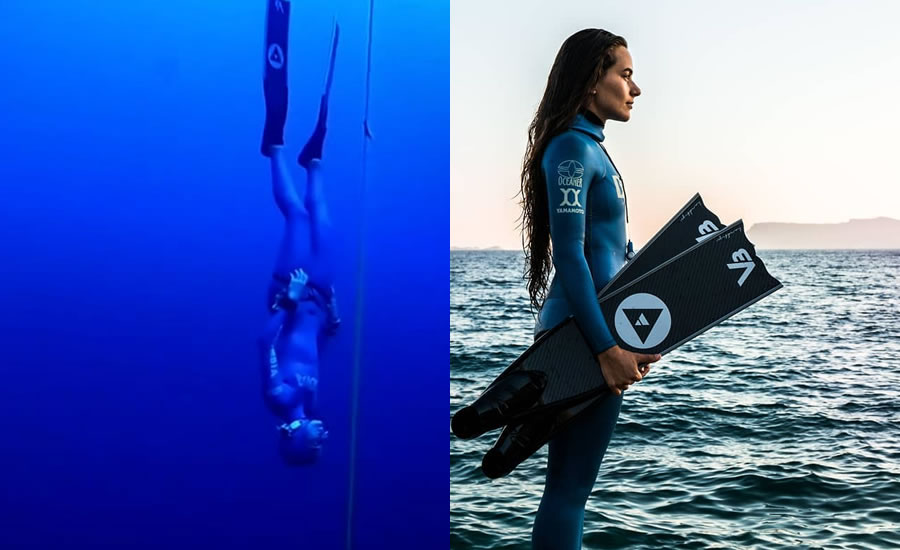 (Sportalsub.net / Kas Baska) – Leer en Español
This Saturday, September 29, in Kas, Turkey, the colombian freediver Sofía Gómez Uribe  has set a new world freediving record of the World Underwater Federation (CMAS) in the modality of constant weight with bifins, when descending -86 meters deep, in a time of 2 minutes 57 seconds.
The World Record was registered during the second day of the International Competition "KAS BASKA" which takes place on the weekend of September 29 and 30 and serves as a competition prior to the 3rd CMAS World Championship of Apnea Outdoor that will be held in the same locality and whose tests will begin as of Tuesday, October 2.
With this depth Sofía exceeded the previous world record under the CMAS rules, established in the Open and European Championship 2017 held in Turkey in October last year and shared by Alenka Artnik of Slovenia and Natalia Sharkova of Ukraine with -85m.
In this way, the Colombian takes again the world record in this modality, after in July 2017 registered the -83 and -84 meters respectively on the island of Dominica.
World Record video (1 hour 30 minutes)
This is what Sofía said in her official instagram account  @sofigomezu