📺 Sports Streaming: How to Stream UEFA Champions League Online… and UW Sports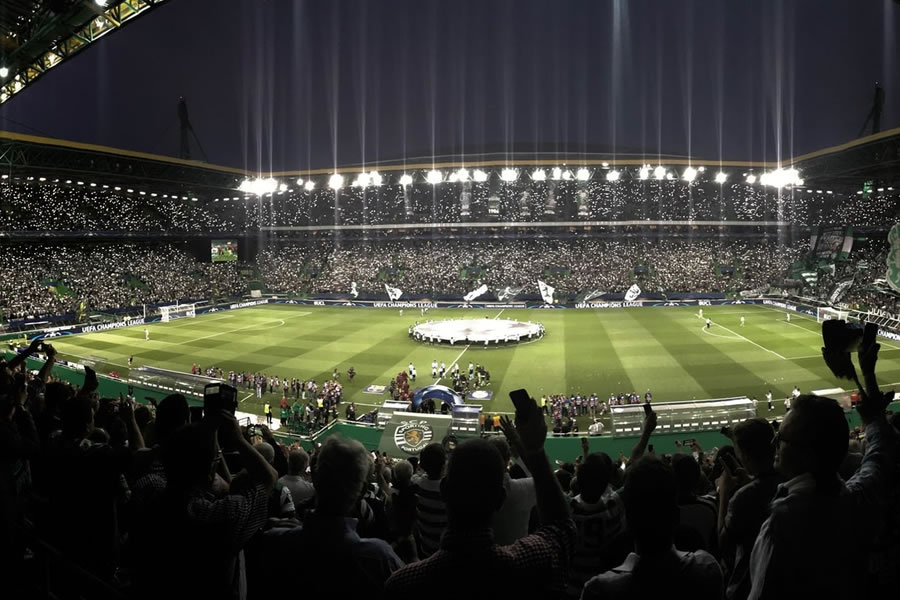 A big fan of the UEFA Champions League? Get the latest streaming info for Champions League Football in the US, the UK, and Canada, and many more.
And if you also want to follow underwater sports via streaming we also tell you how you can do it.
About the UEFA Champions League
Football, or Soccer as it's called in these parts of the world, is a global game. The FIFA World Cup is considered one of the highest-grossing spectacles in the world of sports. But that happens once every 4 years. It is club football that keeps the footballing engine running throughout the year. In club football all over the world, the most prestigious trophy is undoubtedly the UEFA Champions League. 
The heart-throbs of European football all participate in the UCL. Tor four sides from all the highest-ranked football leagues across Europe take part. Each year, 32 teams, different countries, different atmospheres, and a wholesome tournament. This year's final of the UCL will be played at the Gazprom Arena, in St. Petersburg, Russia. Can't get better than this for football fans. 
Keeping its popularity in mind, the broadcast of the UEFA Champions League on cable and digital networks all over the world is a huge focus point for different organizations as well. Times have changed, though, as there has been a recent shift in priorities for football fans, who have predominantly preferred streaming platforms over cable connections. So, where can you actually do Champions League streaming, and how? You'll find the answers in this article.
Let's jump right in!
What Devices Can You Stream on?
The ideal device to watch any sports is TV. The bigger and clearer the image quality, the better will be the viewing experience. But what kind of TV do you need for live streaming? A smart Tv or an Android TV would be the perfect fit. But, no worries. Even if you don't have one of those, you can still make it happen on your normal LCD or LED TVs. All you have to do is to plug in an external digital device to amplify your TV, for example, a Chromecast or an Amazon Fire TV Stick, etc. Get one of these, and have a blast on the gut-wrenching Champions League nights.
The Best Apps for Champions League Streaming
Same sport, different distributors. Champions League matches are broadcast all over the world. But the channels and networks they're shown on are not identical in most countries. Here, we'll look at the apps available for Champions League streaming in three of the biggest countries in the world:
🇺🇸 The USA 
Popular digital media company CBS is the official broadcaster of the UEFA Champions League in the USA. Here are the best apps you can watch live UCL matches on in the country:
1. Paramount+
A variety of TV shows, movies, live sports, etc available.

7-days free trial.

Very low cost: comes at a price of $4.99/month.

Special Sports Package available.
2. Youtube TV
85+ channels available.

7-days free trial.

No TV shows or movies, only live TV.

Monthly fee of $54.99 for newbies.
3. SlingTV
UEFA Champions League streaming available on the Sling Orange + Sports Extras plan.

50+ channels.

Price: $25 for the first month, $50 per month onwards.

No free trials available.
4. fuboTV
230+ channels in total, including several channels for Champions League streaming, managing to cover multiple UCL matches happening at the same time.

7-days free trial.

$64.99 monthly subscription fee.

1,00 hours DVR support.
Even if you are from outside the US, you can access these apps, but through paid VPNs. As far as VPNs go, we recommend our readers to use ExpressVPN, which is fast, simple, and extremely trusted. 
🇬🇧 The UK
In the race for the broadcast rights of the UEFA Champions League, BT Sports beat the British giant sports network Sky Sports. Thus, the most authentic source of UCL streaming in the UK is the native BT Sports app. 
The monthly subscription starts at only £25. It's stylish, fast, and covers all the Champions League games played in one night.
🇨🇦 Canada
Canada is another country with a huge football following. And its football viewing offerings are very generous too. You don't have to choose much either. 
DAZN is the one-stop solution in Canada for streaming any big sports event, including the UEFA Champions League. DAZN subscription comes with a 30-day free trial and costs only $20 per month.
Wherever you are from, don't miss a second of UEFA Champions League football this season as it promises to be one of the best ones to date. 
FAQ on UEFA Champions League Streaming
Can I stream Champions League matches for free?

Yes, you can. But, for that, you'll need to subscribe to a paid VPN first. Then you can access different IPTV providers, third-party apps, and sports streaming websites to watch live UCL action for free.

What are the best VPNs for Champions League streaming?

The best VPNs include ExpressVPN, Nord VPN, SurfShark, Hotspot Shield, ProtonVPN, etc.

Can I watch the Champions League matches on my Fire Stick?

Yes, absolutely. All the apps and options mentioned in this article are available on the Amazon Fire TV Stick.
Underwater Sports Streaming
The main Underwater Sports Championships in the world can also be seen live via streaming, mainly through platforms such as YouTube and Facebook Live.
We invite you to follow the most important competitions around the world of freediving, finswimming, underwater rugby, underwater hockey, sport diving, spearfishing and more on the world calendar that we have on our website