🇧🇸 Results – Vertical Blue 2022. Freediving International Competition AIDA In Bahamas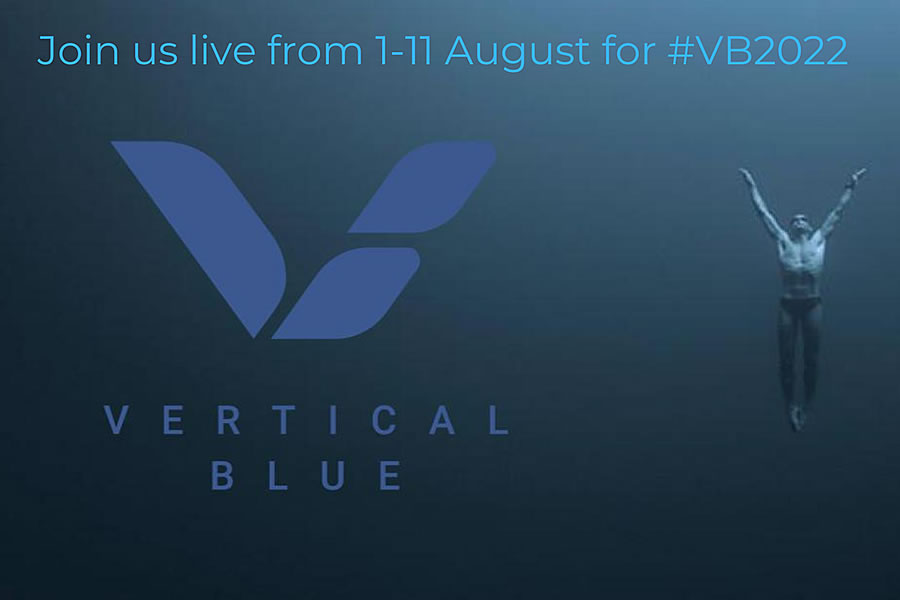 (Sportalsub.net / Vertical Blue) – Leer en Español
AIDA Freediving International Competition In Bahamas.
August 1 – 11 2022. Dean´s Blue Hole. Long Island, Bahamas.
Vertical Blue is the most prestigious as well as the longest-running annual event in the sport of Freediving. During the last 14 years, more world records have been set in this competition than almost all other events combined! The event takes place in Dean's Blue Hole, the deepest accessible blue hole in the world, and a marvel of the seas. It is a 200 meter deep limestone shaft, nestled in the corner of an idyllic Caribbean lagoon, on Long Island, Bahamas. The event was founded in 2008 by World Champion freediver William Trubridge.
RESULTS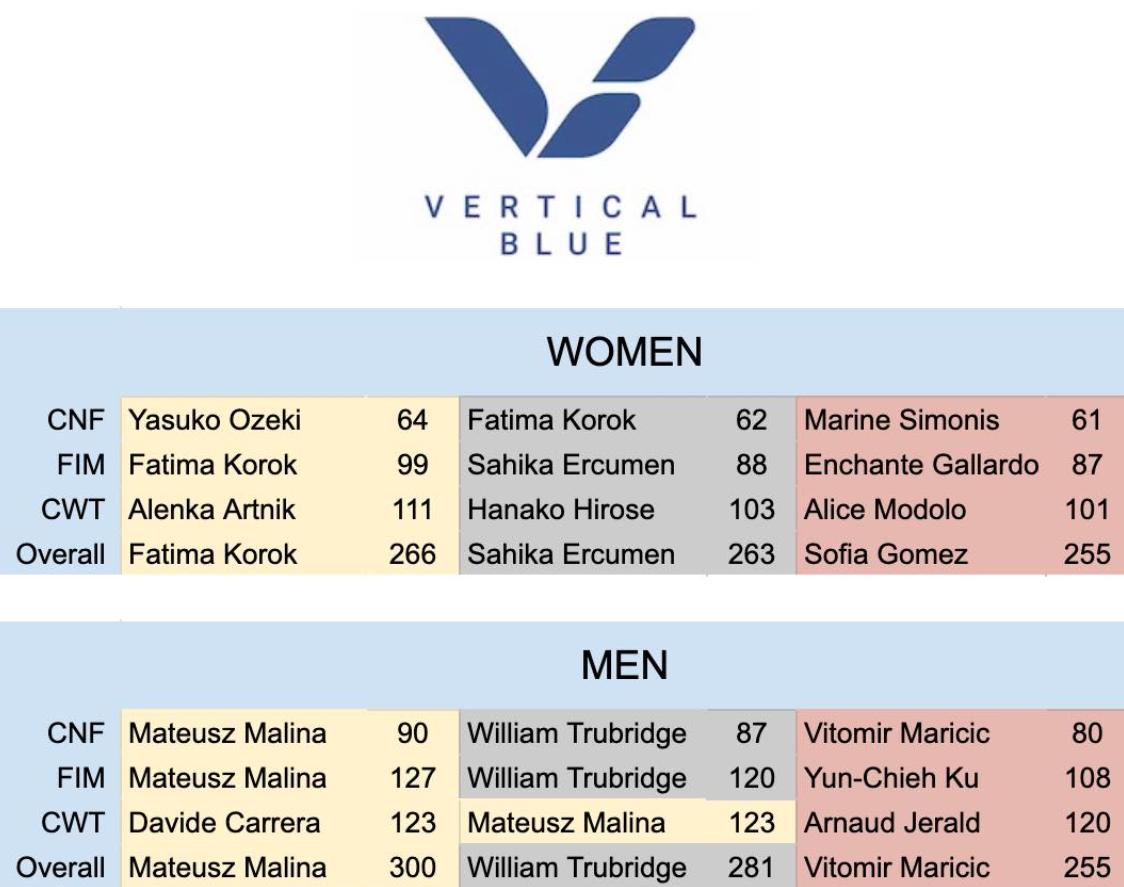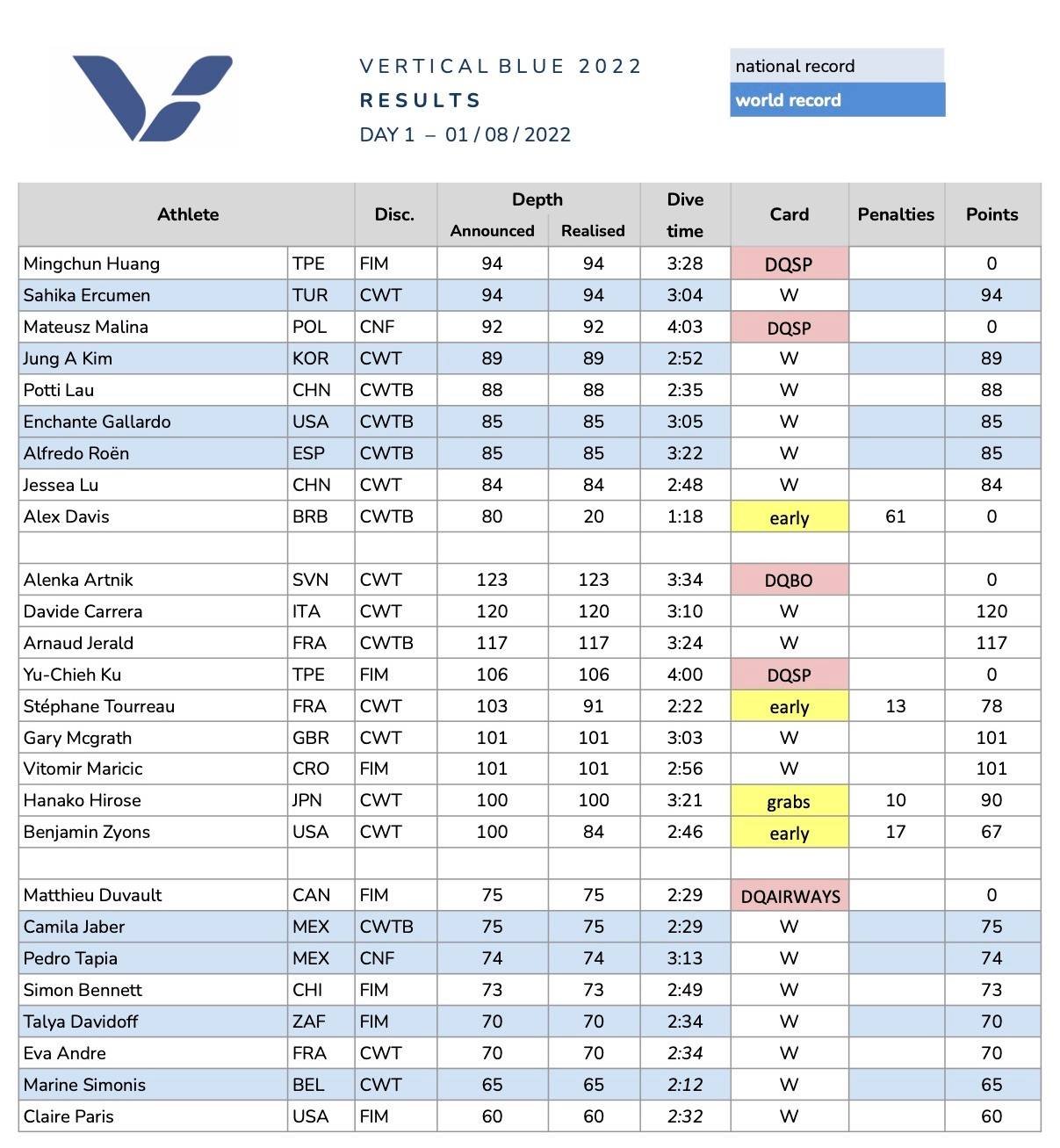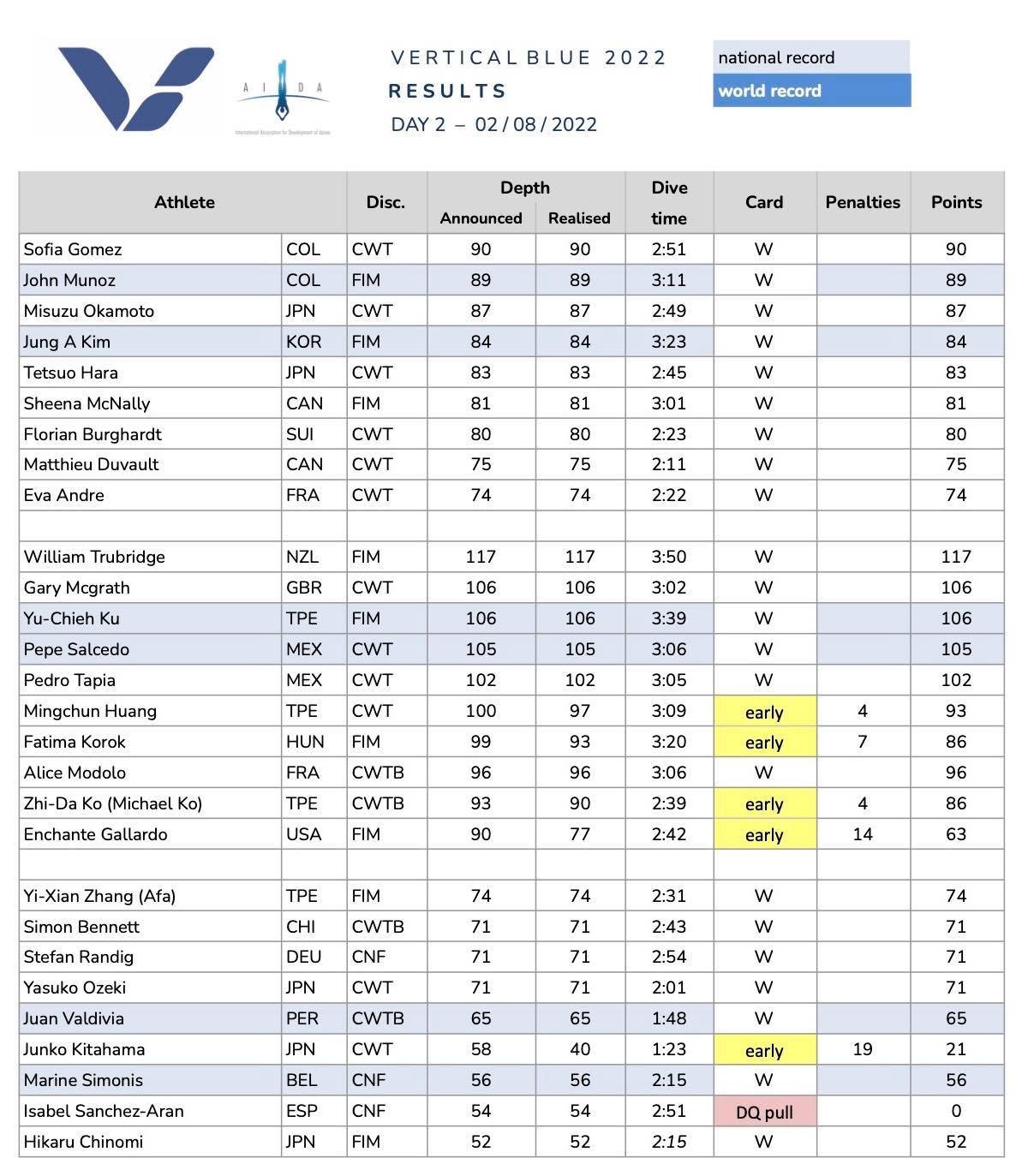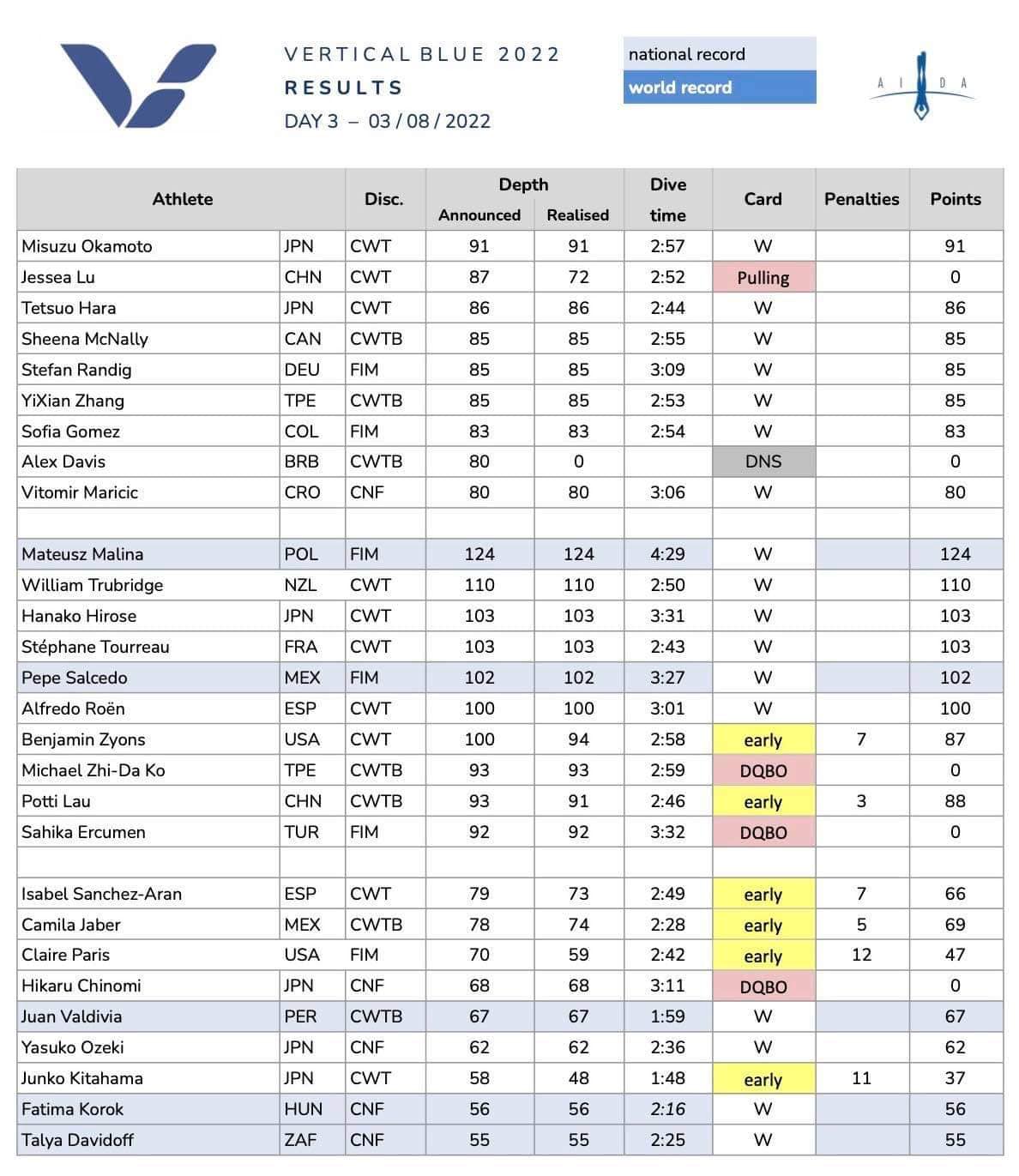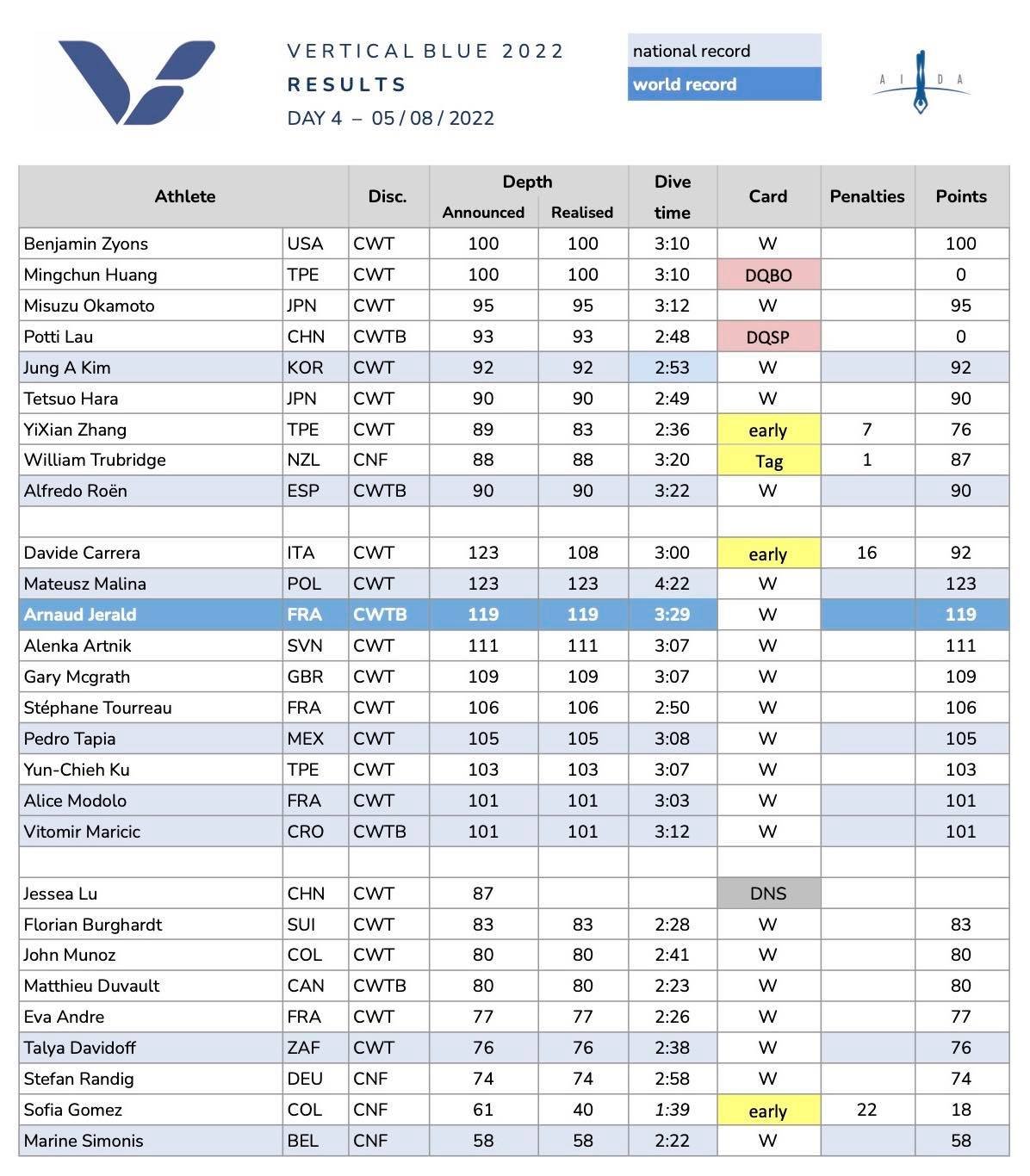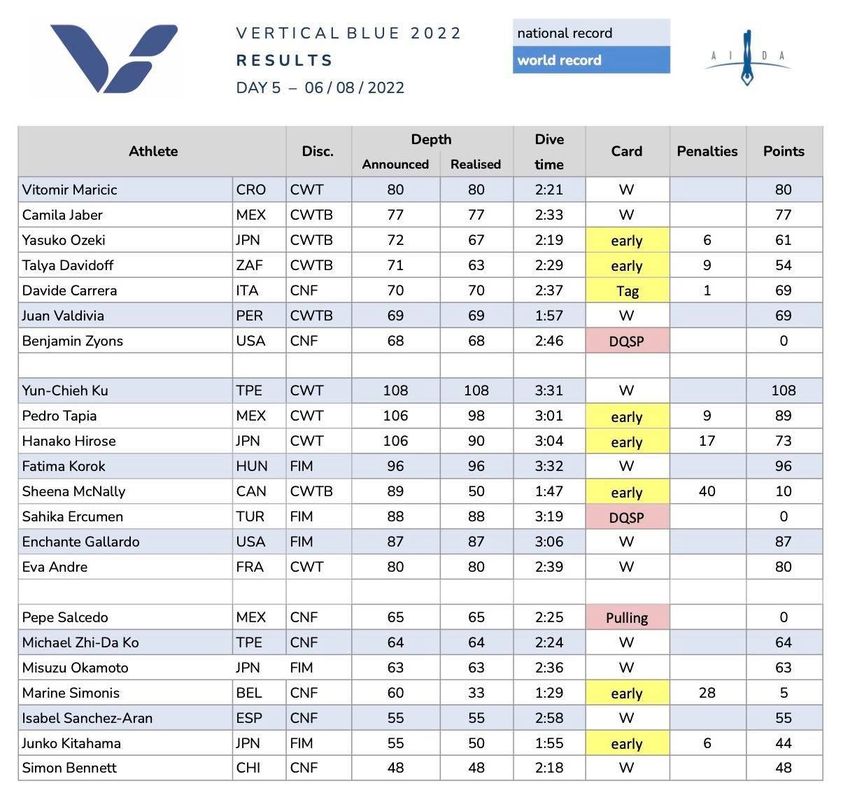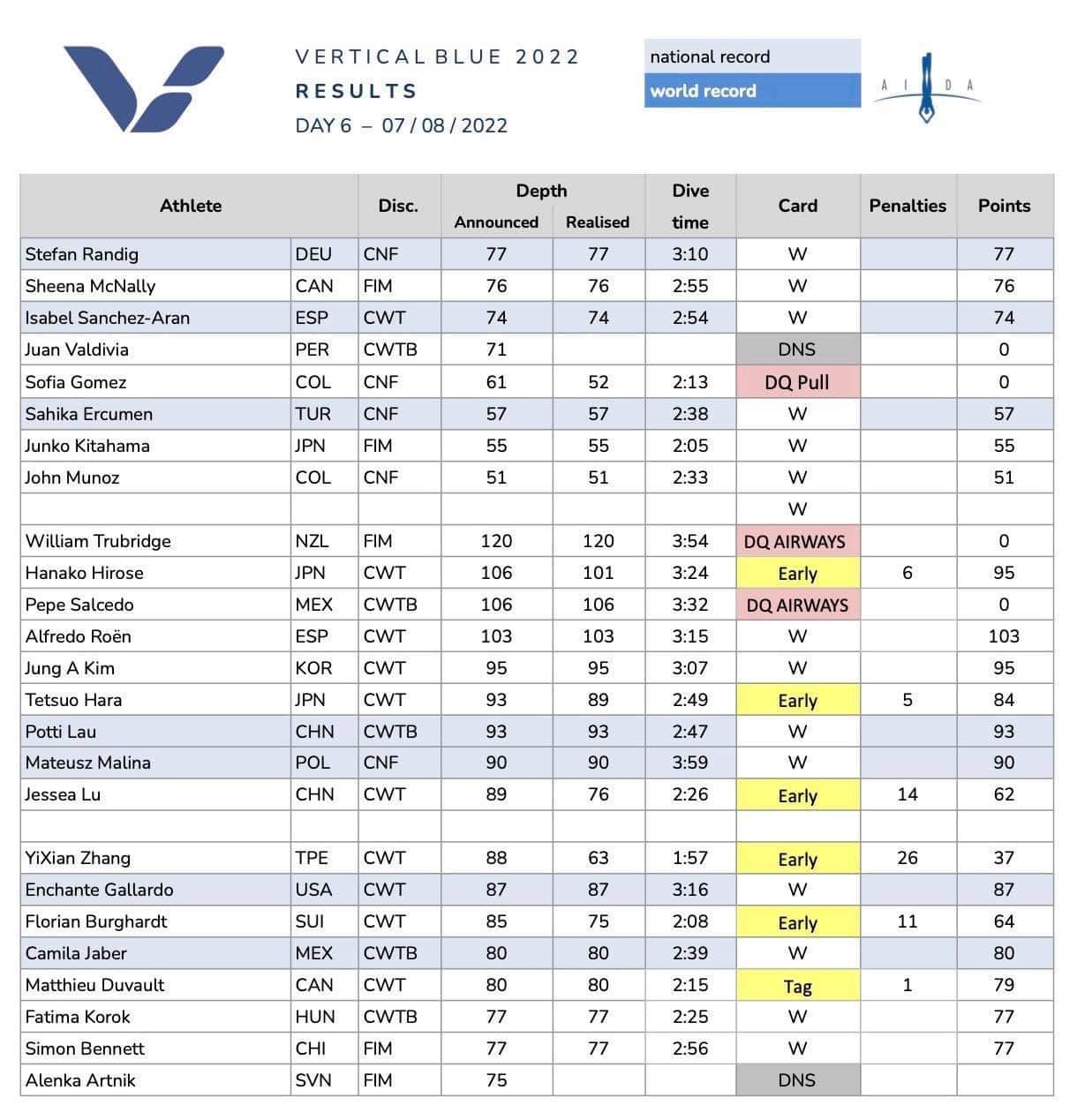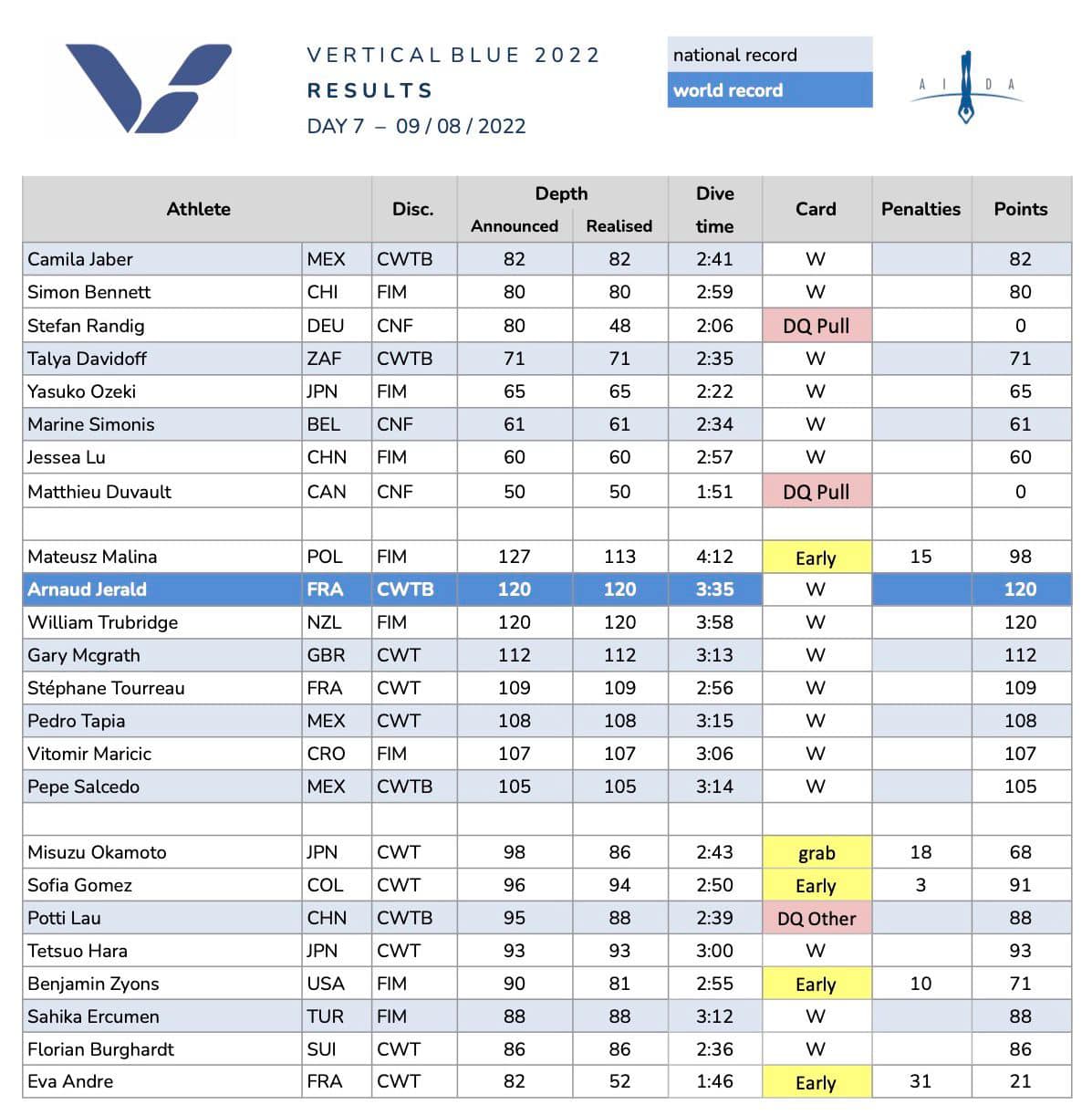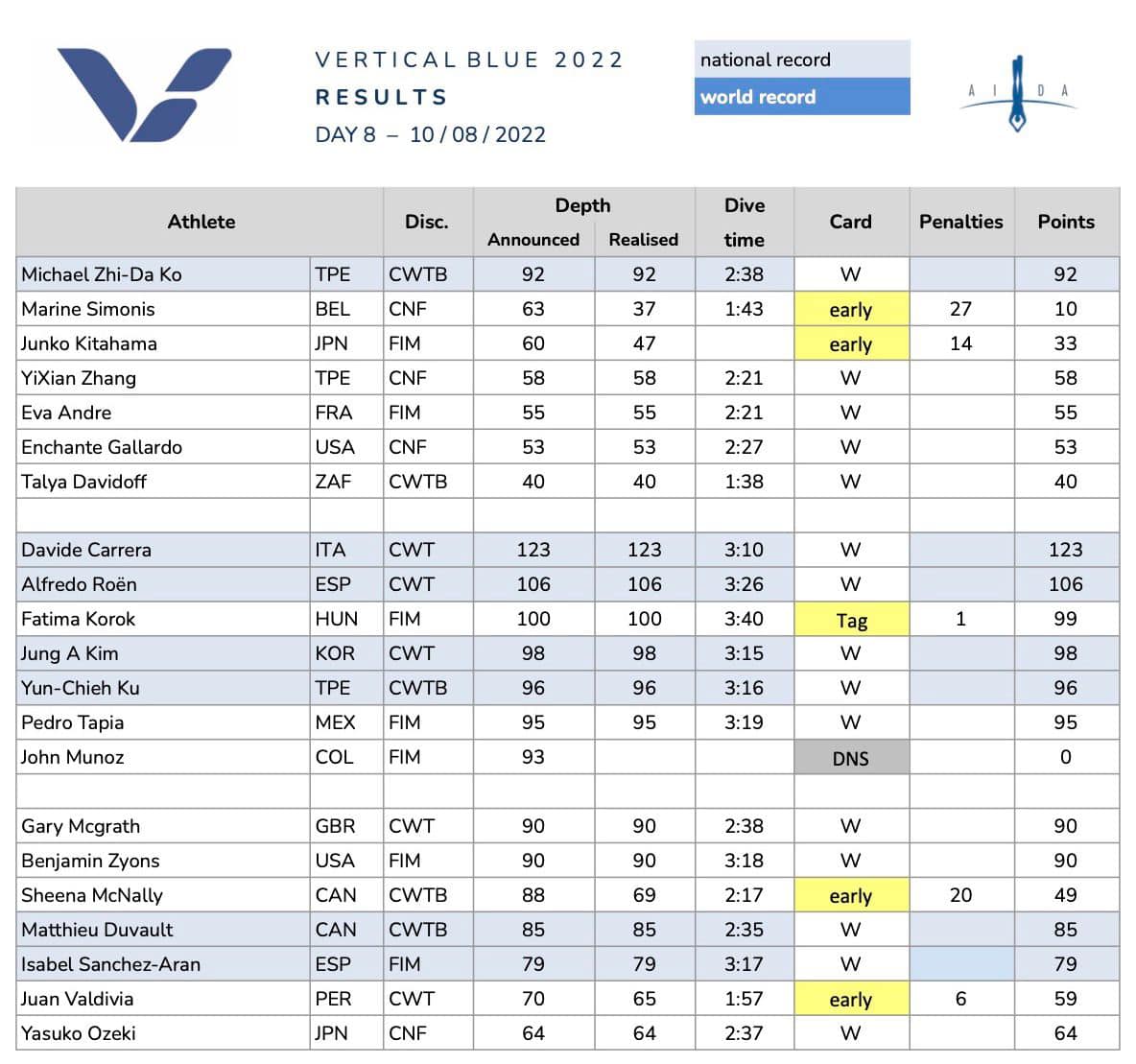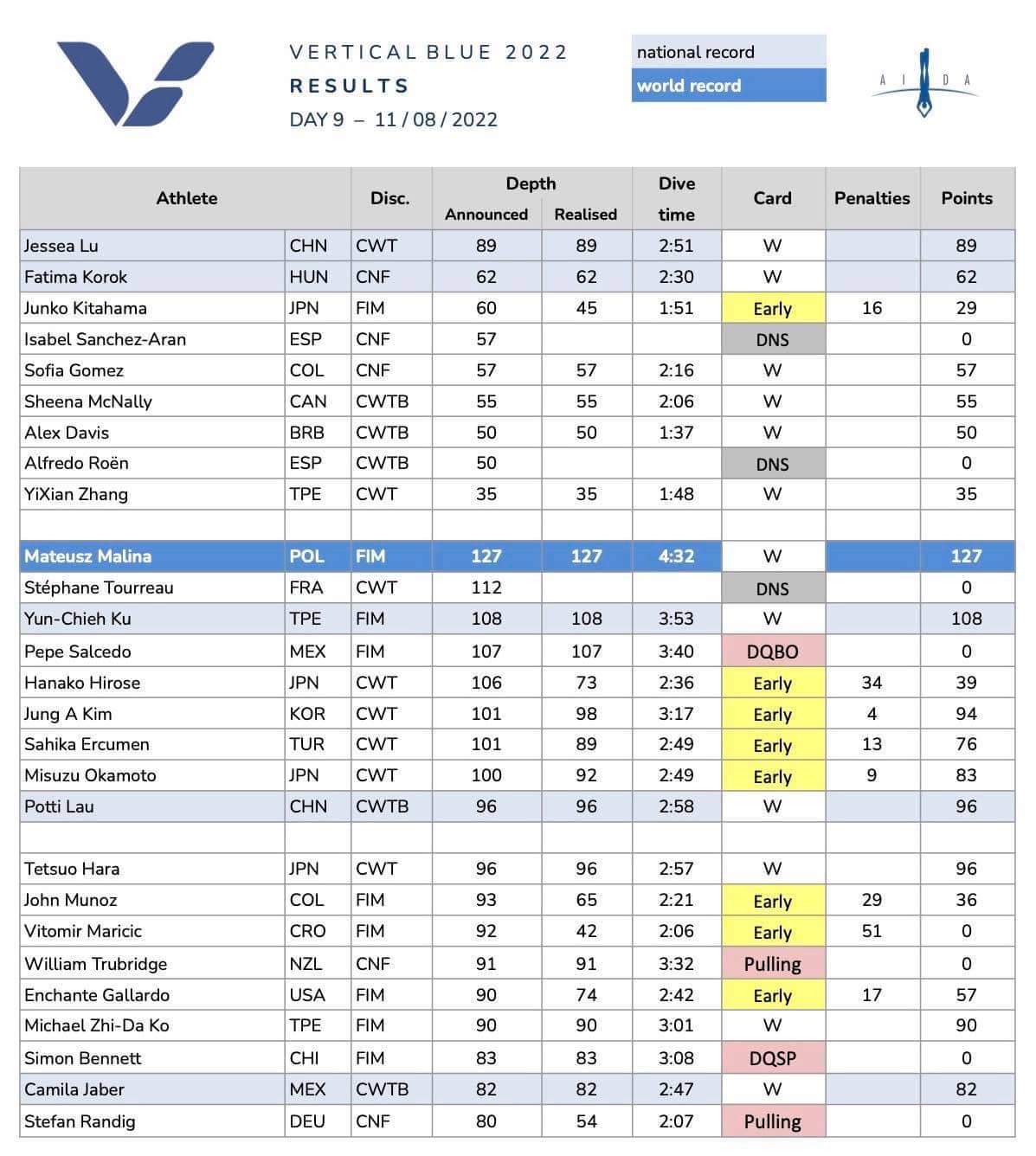 Official Website: http://2022.verticalblue.net/
Facebook: VerticalBlue / Twitter: @vertical_blue / Youtube: VBFreediving / Instagram: vertical_blue