🇺🇸 6 Boat Safety Tips For Your Next Scuba Trip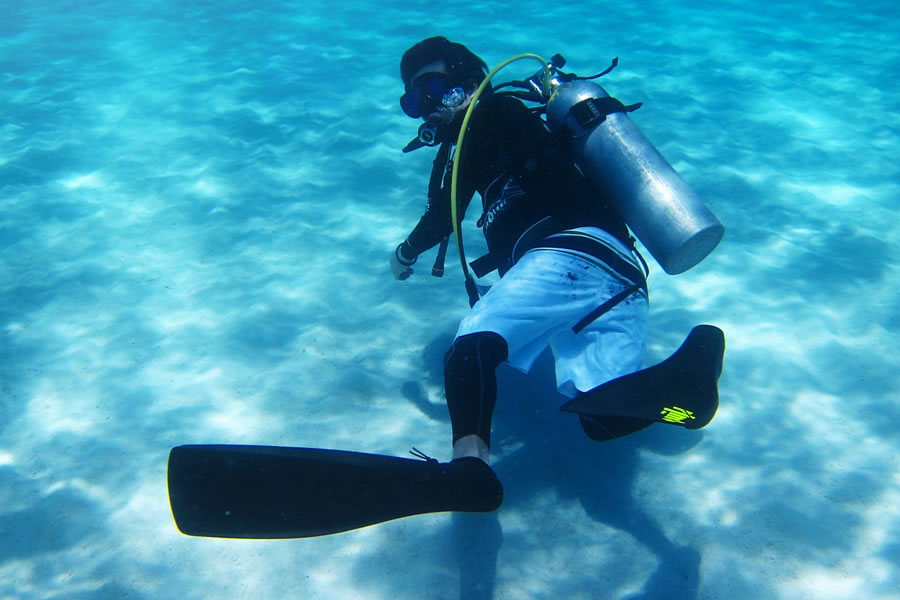 Traveling can be a wonderful experience for divers who want to explore new opportunities. So, it's vital to plan ahead of that big dive day. Planning helps your trip to run smoothly so that you can enjoy yourself to the fullest. No one would want to miss that scuba diving trip because of a missing required scuba diving license or because you fell ill.
After you've decided on your dive destination, it would be helpful to spend your time learning about your destination location, including the weather and culture so that you can take the necessary course of action.
Here are important boat safety tips for your scuba trip you may need to know. Read on to get enlightened!
1 – Ensure You're Licensed To Operate A Boat
Like other common sports, scuba is a safe sport, but only if you can follow all the rules. Besides a scuba diving certification, another must-have for scuba divers is a boating license, unless, of course, you're hiring someone else to operate the dive boat for you. Having a boating license not only means you're complying with the regulations, but it also helps ensure the safety of yourself and others who are with you during your diving. That's because getting a boating safety education means you're learning the latest techniques for proper and safe boat operation.
Fortunately, there are many sites where you can get your NH boating license online. All you have to do is research so you can find the best institutions offering boating safety courses when preparing for a scuba diving adventure.
2 – Ensure You're Fit To Dive
While scuba diving doesn't require you to be an athlete, health is a vital aspect you need to consider. When planning for your scuba diving trip, be sure to visit your doctor for a health check-up, especially your heart and lungs.
Swimming will require those two organs to be well functioning so that you can be comfortable when diving. Also, it would be best if you had good mental health to help you make good judgments when in the water.
3 – Dive With A Reputable Diving School
It's advisable not to dive with any school that you come across. Some are just there to take your money. You might not benefit that much from such schools. Read reviews and recommendations online to find reputable dive schools in the region you're planning to tour.
Research to be sure that the dive school you've chosen has well-kept, modern scuba boats and equipment. If you can't understand their language, ensure the school has an instructor who can speak your language.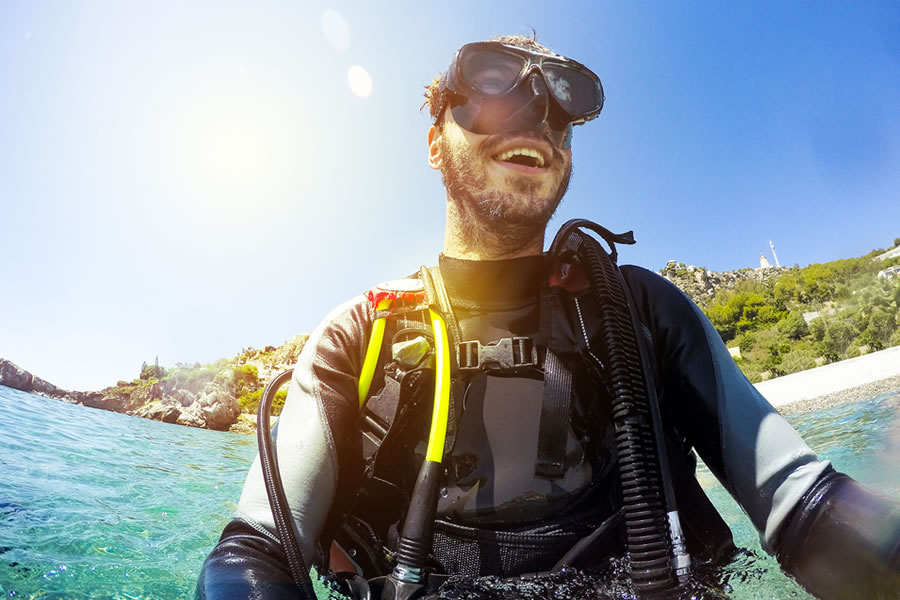 4 – Carefully Follow Your Instructor's Instructions
More often than not, you must have heard many cases of divers blaming dive instructors for accidents during dives.  This usually involves a diver who has experienced or suffered an injury and claims that the dive instructor failed to keep them safe.
You need to understand that the role of a dive guide, though he may assist in case of an emergency, isn't to keep you safe but rather to give you instructions to follow. So, follow instructions to keep safe.
If the instructor advises you not to go in a certain direction maybe because of the depth of the water, listen and do as directed.
5 – Secure Insurance
Diving under deep waters can be a good adventure but comes with a risk. An accident can happen even to divers with many years of experience. Whether you're a newbie or an experienced diver, it would be helpful to be insured during all your scuba diving activities
When shopping for your diving insurance, be sure that it'll cover both your travel and all scuba diving activities as other insurance policies don't cover deep water dives.
Scuba diving insurance can help settle your medical bill if you're injured in the process of diving.
6 – Perform A Pre-Dive Check
'Remember to do your buddy checks.' This is the last point made in most scuba dive briefings. Pre-dive safety is done to confirm whether the diving equipment is functioning properly.
Some equipment has complex configurations. Although you'll find standard types of equipment in most cases, there are some slight differences when it comes to types and models. It's, therefore, important to be ready in case something bad happens. Learn how to use all types of equipment during the pre-dive check. You don't want to find yourself in such a scenario wherein you're unsure of removing your buddy's gear.
Takeaway
Whether you're going for your first scuba trip after finishing your diving course or you're an experienced scuba diver, there are several preparations you need to do to help maintain safety before, during, and after your dive. Ensuring you're a certified diver, physically and mentally fit, working with a reputable school, and following the instructor's guide. These are some of the important tips to help keep safe during your next scuba dive trip.