🇹🇷 Results – 1st CMAS European Apnea Outdoor Championship and Open International Competition Kaş, Antalya – Turkey 2017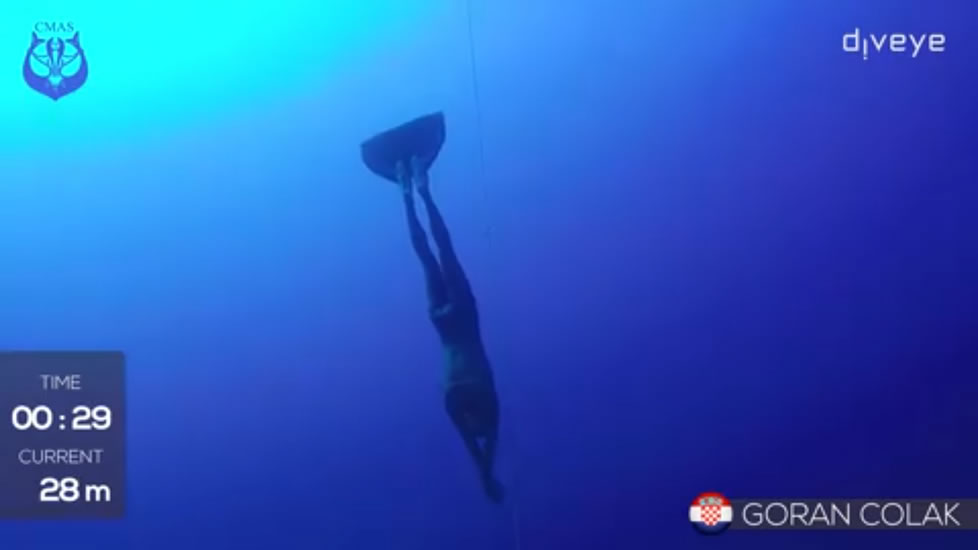 (Sportalsub.net / CMAS / TSSF) – Leer en Español
1st CMAS European Apnea Outdoor Championship-2017 and Open International Competition will be done at Kaş, Antalya, Turkey
There will be CW with Mono-Fins, CW with Bi-Fins, CW No Fins and Jump Blue Apnea competitions
Schedule
October 3rd – Constant Weight with Monofin
October 4th – Constant Weight No Fins
October 6th – Constant Weight with Bifins
October 7th – Jump Blue
Results Day 1 – October 3rd – Constant Weight with Monofin
CW International Results
CW European Results
In the first ever continental competition organized under CMAS flag, the slovenian and the russian won respectively the Constant Weight mono-fins women and men event setting new world records. Tomorrow morning Kas will host the fins events: live streaming on Olympic Channel
Alenka Artnik for Slovenia and Alexey Molchanov for Russia pur their names in the CMAS' history books winning the gold medals in the 1st European Outdoor Apnea Championship in Kas (Turkey). Artnik and Molchanov, winning the Constant Weight mono-fins event for women and men, setted also new world records: final distance of 95,0 for the slovenian, 122,0 for the russian.
In the women event, second place with 93,0 and silver medal for the italian Alessia Zecchini, third place in 82,0 and bronze medal for ukrainian Natalia Zharkova. In the men event, croatian Goran Colak was silver with the distance of 113,0, while italian Homar Leuci was bronze in 101,0.
Results Day 2 – October 4th – Constant Weight No Fins
CW No Fins International Results
CW No Fins European Results
Goran Colak for Croatia and Nataliia Zharkova for Ukraine won the gold medals in the Constant Weight no-fins events at the 1st European Apnea Championships in Kas (Turkey), held under the CMAS' flag.
Perfect weather and sea conditions in the second day of the competition for the "big blue" underwater. In the men event, Colak, who was silver yesterday with the mono-fins, touched at 85 metres, ahead italian Homar Leuci (silver with 71 m.), bronze yesterday, and french Thomas Bouchard (bronze with 70 m.). Zharkova, after the bronze with mono-fins, won the women event with 65 metres. Silver medal in 63 metres for italian Alessia Zecchini, same medal gained yesterday, while croatian Mirela Kardasevic was bronze with 58 m.
Day 3 – October 6th
CWT BF International Results
CWT BF European Results
On the 3rd day of the Championships, two women tied for Gold medal: Ukrainian Natalia Zharkovaand Slovenian Alenka Artnik, both setting a New World Record of 85.0, followed by Mihaela Romic from Croatia who won Bronze medal with 75.0.
Alexey Molchanov from Russia was awarded the Gold medal and recording a new world record of 108.0 in men competition. Italian Vincenzo Ferri, silver medal with final distance of 94.0 and Arnaud Jerald from France, the Bronze medal with 92.0.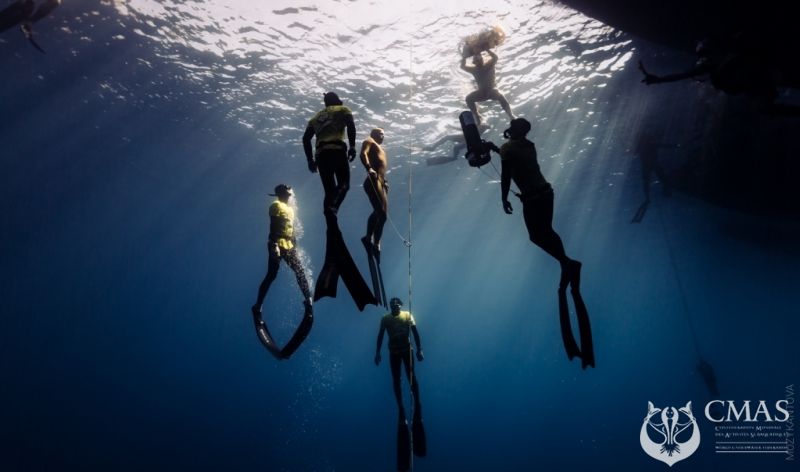 Day 4 – October 7th
JB International Results
JB European Results
Croatian Lidija Lijic Vulic and Mirela Kardasevic won the Gold and Bronze medals with final distances of 171.23 and 130.9 in Jump Blue competition (women) on the last day of the championships.
Christina Rodda from Italy won the silver medal with 170.57.
On Men competition, Russian Alexey Molchanov and Yury Shmatko were awarded Gold and silver medals with 195.5 and 143.5. Bronze medal went to Italian Andrea Vitturini.
More info CMAS Website: European Championship – International Competition