🇷🇸 Results – CMAS Freediving Indoor World Championship 2022 – Belgrade, Serbia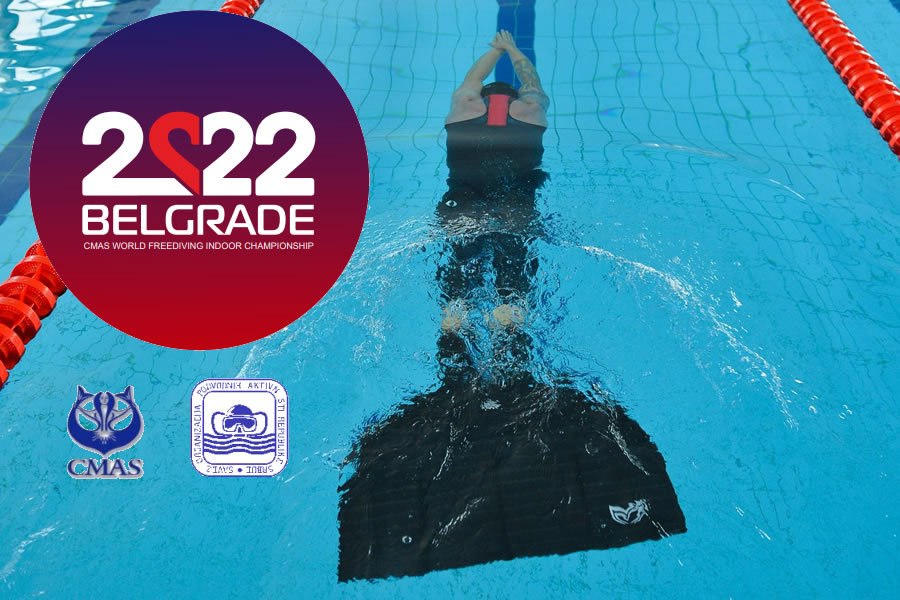 Sportalsub.net / CMAS) – Leer en español
CMAS has entrusted to the Serbian Underwater Sports Federation (SOPAS) the organization of Word Freediving Indoor Championship 2022 to be staged with the supervision of CMAS in Belgrade, in the "Milan Gale Muškatirović" Swimming Pool, from 10th to 16th June 2022.
RESULTS, VIDEOS AND REPORTS OF EACH DAY
RESULTS
REPORT DAY 1
REPORT DAY 2
REPORT DAY 3
REPORT DAY 4
The Championships shall be comprised of seven specialties: Dynamic (DYN), Dynamic with Bi-Fins (DYNBF), Dynamic without Fins (DNF), Static (STA), Speed 100m, Endurance 8x50m, and Endurance 16x50m. Only the Final stage will take place for each of the planned specialties.
The event is open to athletes aged 15 and over and belonging to National Teams fully complying with the provisions of CMAS Regulations.
Athletes from 15 to 17 years old participate in junior category.
The senior category correspondents to age 18 to 49.
Athletes who are at least 50 years old belong to the master's group.
PROGRAM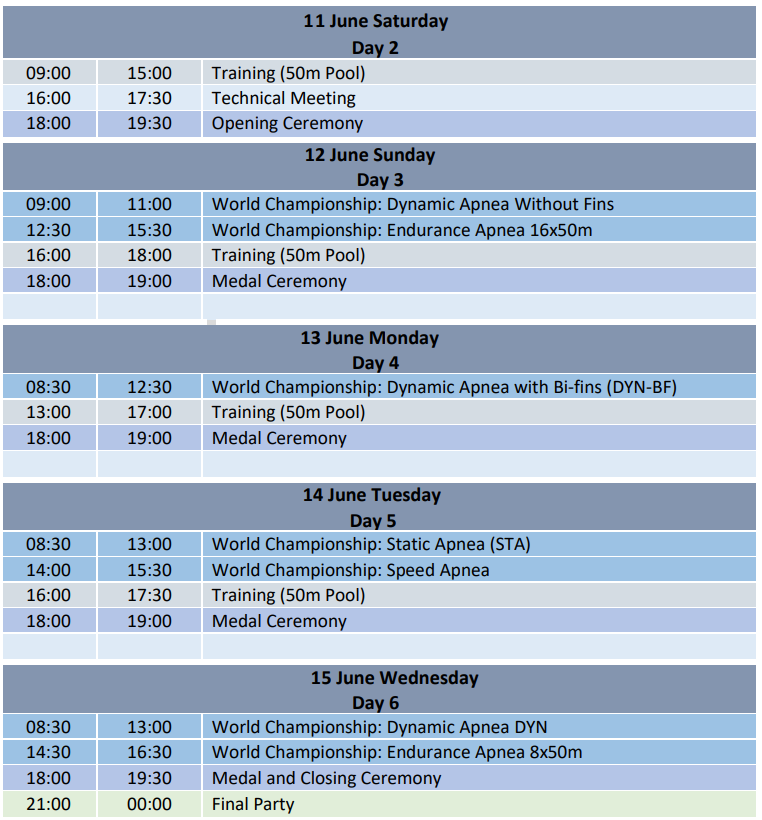 Website – Instagram – Facebook – Youtube
More info CMAS
World Freediving Indoor Championship
Masters World Indoor Freediving Championship