📷 CMAS Launches Online Photo and Video Battle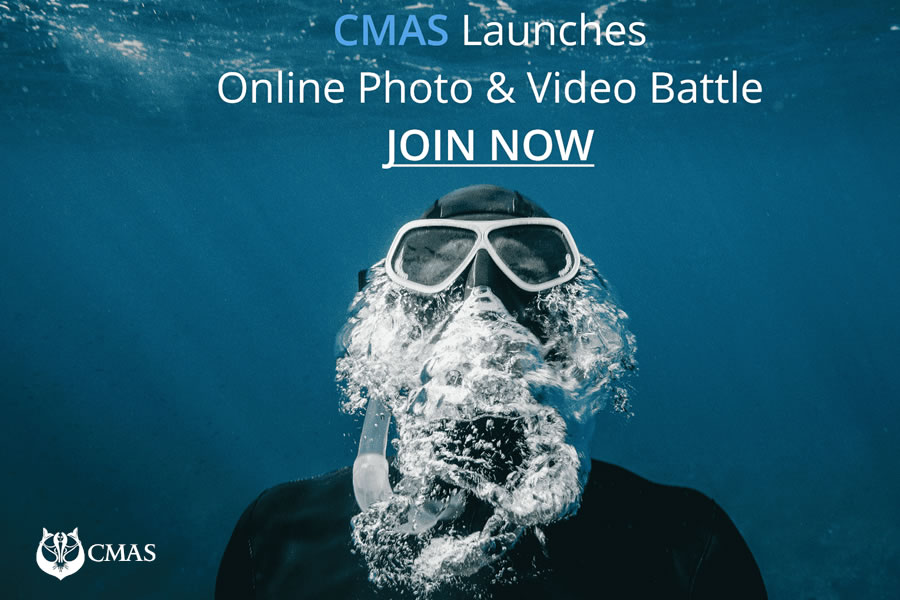 (Sportalsub.net / CMAS) – Leer en Español
The World Underwater Federation (CMAS) Welcomes everyone to join our brand-new online project: Photo & Video Battle. Every month CMAS will start a new battle with different themes, each related to a specific underwater sport and activities. The battle will begin with the UNDERWATER RUGBY theme, starting from now till the 15th of September; the next theme will be FINSWIMMING IN THE POOL, from 15th of September and etc. One Theme Each Month.
Everyone is welcome to join the competition and upload his/her photos & videos; everybody can vote by giving that person likes. The photos & videos with the greatest number of likes wil get to the final competition for the second round of likes.
Everyone gets to participate, whether you are an artist or a fan. Post your pictures & videos or support your favourite artist. We have created an easy sign-up/log-in via social media. Access the contest with just a few clicks. Get a chance to win prizes every month.