🇹🇳 Results – CMAS Spearfishing World Cup for Clubs 2018 – Bizerte, Tunisia
(Sportalsub.net / CMAS / FTPS) – Leer en Español
The "Confédération Mondiale des Activités Subaquatiques" – CMAS – (world underwater activities Confederation) was delegated to the "Fédération Tunisienne des Pêches Sportives" – FTPS – (Tunisian Federation of Sport fishing) , the organization of the "CMAS World Spearfishing Cup for Clubs", that was take place between the days 27th June to 1st of July 2018 in the city of Bizerte, Tunisia.
Winner Club was Club de Actividades Subacuáticas Trafalgar from Spain with Raul Astorga, David Pineiro and Guillermo Natera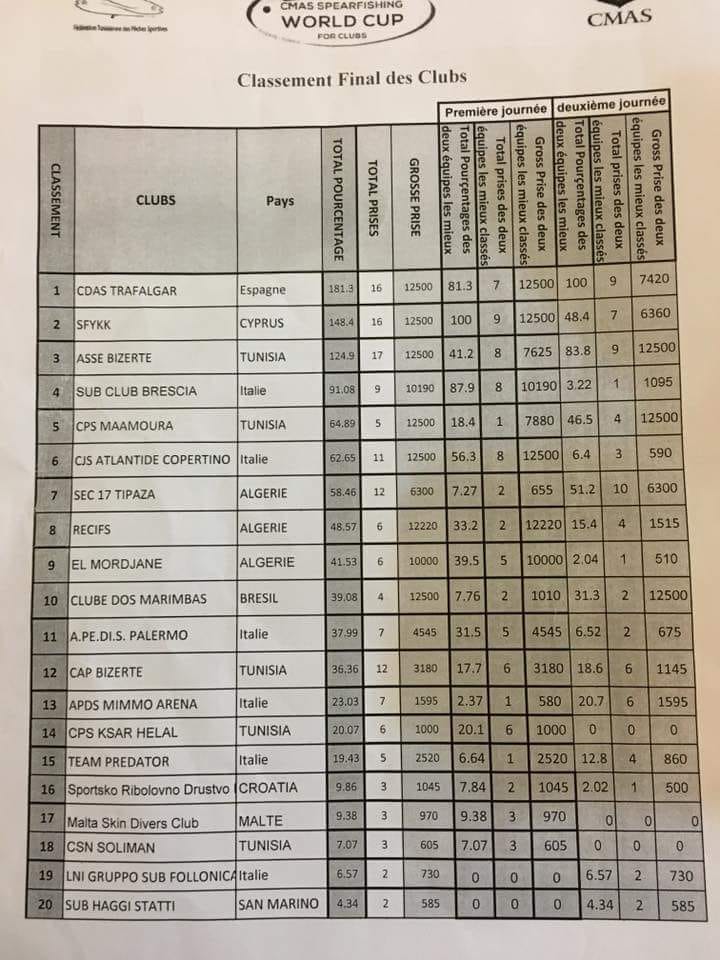 All National Federations affiliated to CMAS and member of the Spearfishing Committee have the right to participate to the Spearfishing Cup for Clubs. They must keep up to date their Spearfishing CMAS Committee Membership Payment when formalizing their inscription.
More info: Official Website / CMAS