⏱️ CMAS World Finswimming Trainers Congress Online 2020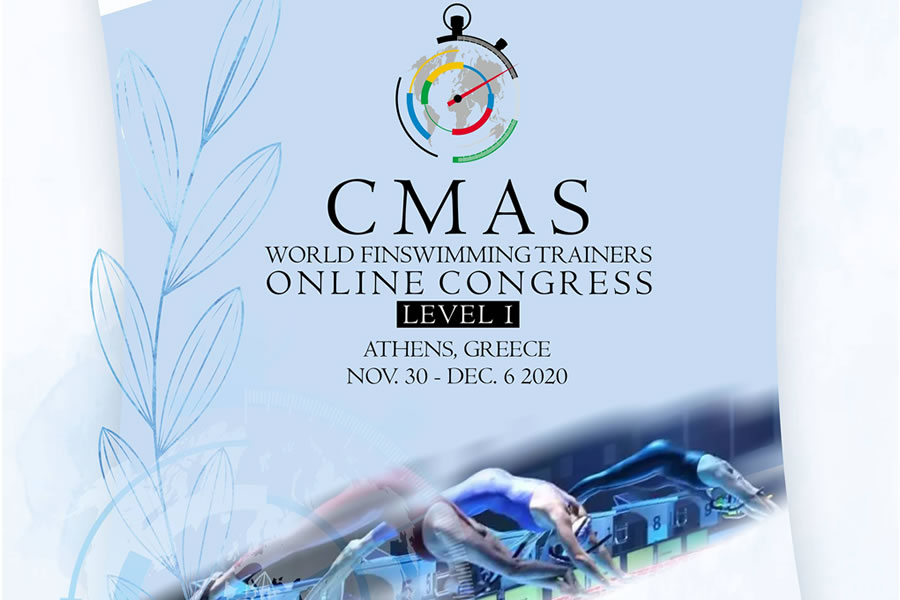 (Sportalsub.net / CMAS) – Leer en Español
The World Underwater Federation (CMAS), focus on the athletes, throughout their career, starting from childhood elementary level to the professional coaching level. Development and promotion of Finswimming is our concern, thus our vision is to hold the 1st World Finswimming Trainers Congress to be held online from november 30 to december 6 2020.
Our athletes are under a continuous heavy program in order for them to achieve new records and top performances. CMAS recognizes their efforts thus provides support to athletes, coaches, national federations and all parts involved. By this project may generate very important gains within our Sport.
A United Educational program in Finswimming is set to educate, develop and certify by awarding a Finswimming Coach Certification (CMAS Level 1). This program concerns not only coaches but also the athletes to become credited for their professional achievements, to apply the EU Guidelines for the athletes dual career.
This attempt will have multiple benefits for our sport.
More info: http://finswimming-congress.com/ – Facebook Page