🇪🇸 Dive Travel Show 2016 in Madrid, Spain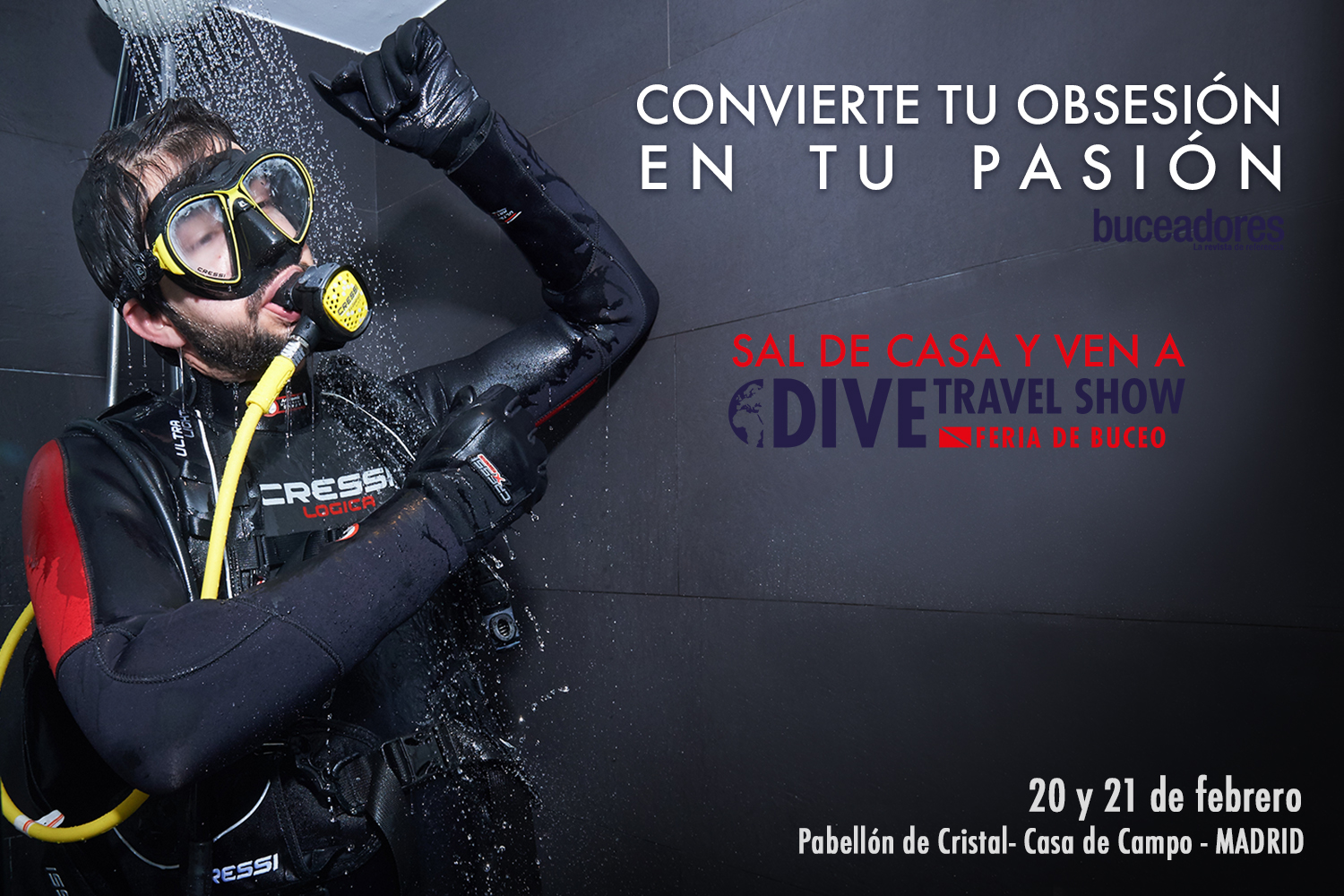 (Sportalsub.net / Dive Travel Show) – Leer en Español
Dive Travel Show 2016 this weekend 20 and 21 February in Madrid, Spain
Congress 2016
This year the main theme is the "Islands of the World", which is why many conferences and stands will revolve around this topic as well as the guest country 2016, Canary Islands.
The 8th edition of the show
From 20 to 21 February 2016 divers find everything they want and the Glass Pavilion of the Casa de Campo de Madrid: equipment, information about the diving, vacation destinations, training courses and the latest trends …
Work Free Shops photography!
On this occasion he will present his latest work, "H2O" made to Tenerife Moda. It will explain the creative process and how it works to get those fashion photographs taken underwater in pool and sea.
He also explained what led him to make those pictures, where, what drawbacks found to perform the necessary equipment, etc.  
It will be a show!
Do not Miss !! Places are limited!
Official Website:
http://divetravelshow.com/