🇫🇷 Dolphin Man: The Story of Jacques Mayol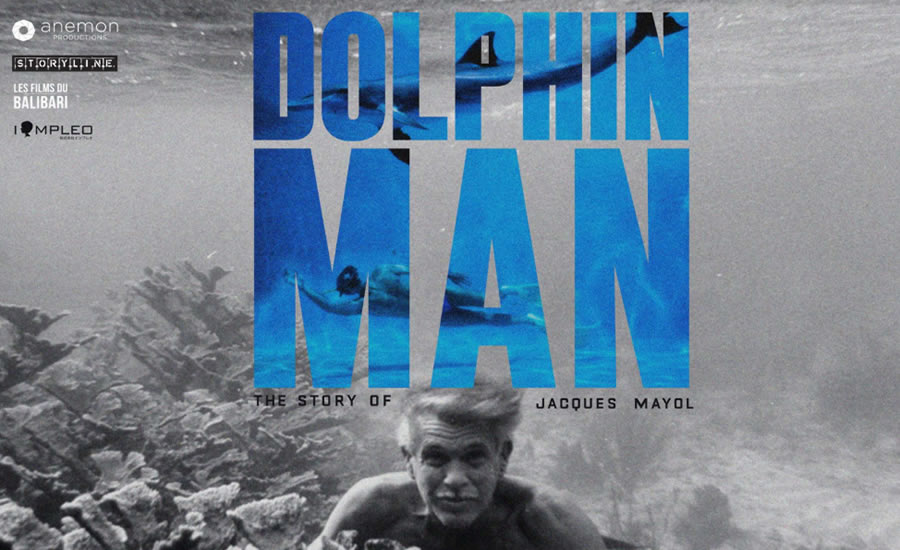 (Sportalsub.net / Dolphin Man) – Leer en Español
Discover the story and legacy of Jacques Mayol, the legendary free-diver whose life became the inspiration for Luc Besson's cult-movie The Big Blue. Dolphin Man draws us into the world of Jacques Mayol, capturing his compelling journey and immersing viewers into the sensory and transformative experience of free-diving.
Jacques Mayol , was the first man in the world to descend to 100 meters (330 feet), a feat he accomplished in 1976. He followed this with yet another record-breaking drop to 105 meters (346 feet) into the depths of the sea, this at the age of 56.
Jacques, born in 1927, died in Italy in December 2001, thus bringing to an end a life-long passion for diving and a strong and heartfelt dedication, becoming one with nature and the sea. He lived his life spread between his birthplace in France to Italy, Japan and South Caicos, situated in the center of the Turks & Caicos Islands. Each country was his home. The citizens of each country remember him fondly.
From the Mediterranean to Japan and from India to the Bahamas, we meet Mayol's closest friends and family, including his children Dottie and Jean-Jacques, and world free-diving champions William Trubridge, Mehgan Heaney-Grier and Umberto Pelizzari, to reveal the portrait of a man who reached the limits of the human body and mind, not just to break records but hoping to discover the deeper affinity between human beings and the sea.
Narrated by Jean-Marc Barr, the actor who famously portrayed Mayol in The Big Blue, the film weaves together rare film archive from the 1950s onwards, with stunning contemporary underwater photography, to discover how the 'dolphin man' revolutionized free-diving and brought a new consciousness to our relationship with the sea and our inner-selves.
You can see the Film on Video On Demand: https://vimeo.com/ondemand/dolphinmanfilm
Official Website: https://www.dolphinmanfilm.com/
Facebook: https://www.facebook.com/dolphinmanfilm/
Instagram: https://www.instagram.com/dolphinmanfilm/