🇵🇹 Results – Finswimming in Atlantic Games 2022 – Viana do Castelo, Portugal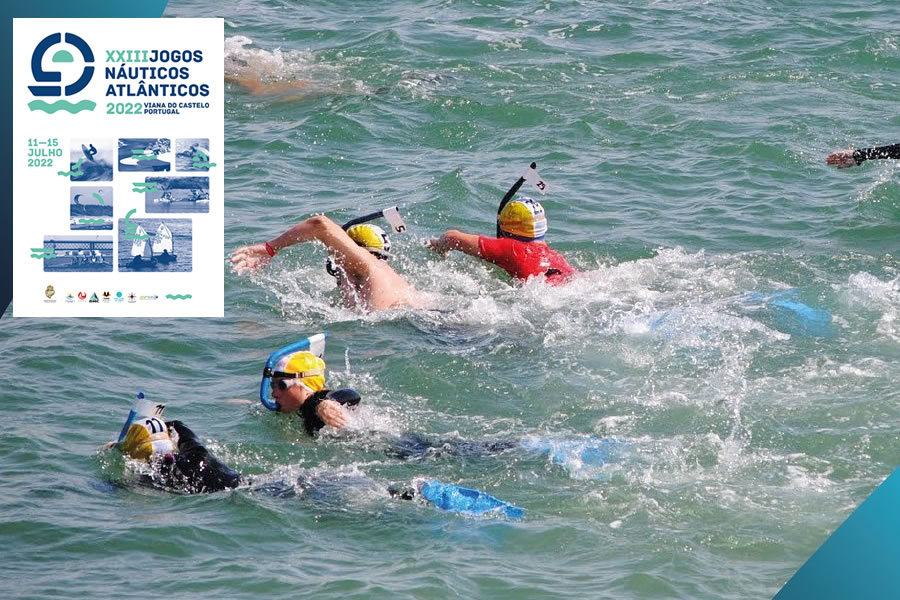 (Sportalsub.net / Atlantic Games) – Leer en Español
Finswimming in Open Water will be in the 23rd edition of the Atlantic Games in Portugal. European nautical youth will meet in Viana do Castelo from 11 to 15 July 2022.
RESULTS
Official Invitation (pdf)
Finswmming Events
The Atlantic Water Sports Committee entrusted the organization to the City of Viana do Castelo, winner of the Atlantic City Prize for the year 2018.
The beautiful maritime city of Viana do Castelo is determined to make these Games an example of interregional cooperation for an ambitious Atlantic nautical network.
The Atlantic Games will take place from 11 to 15 July 2022 and will bring together around 400 young athletes aged 12 to 18, from the cities, regions and countries of the Atlantic Arc. The delegations will shine from multiple colors: Andalusia, Asturias, Brittany, Cantabria, Cornwall, Devon, Scotland, Galicia, Ireland, Normandy, Norte Portugal, New Aquitaine Basque Country, Pays de Loire, Wales…
These young athletes, girls and boys, will be registered in 7 nautical and aquatic activities declined in 60 competitions: rowing, canoe-kayak, finswimming, open water swimming, surfing, surf life saving and sailing.
Official Website: https://atlanticgames.eu/