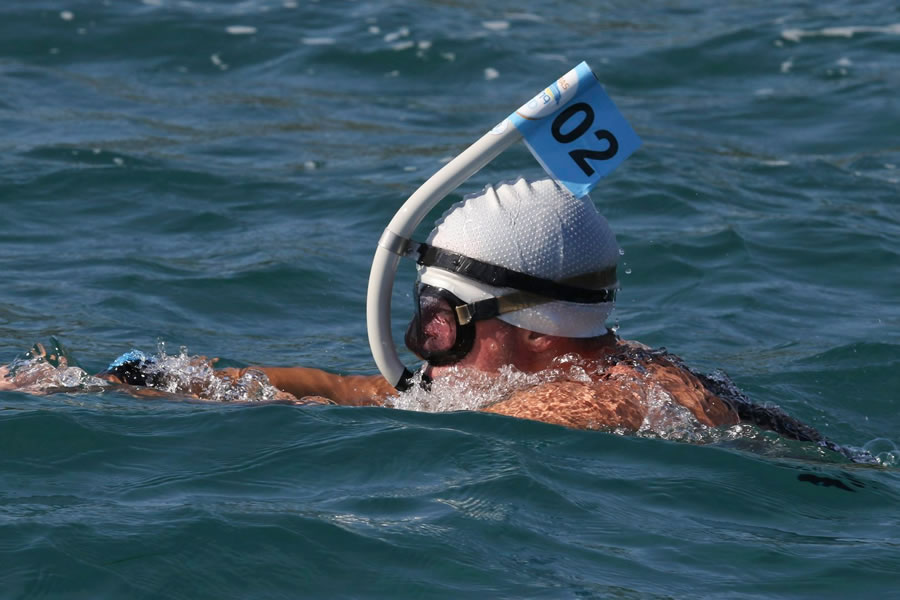 (Sportalsub.net / Patras 2019 / CMAS / Finswimmer) – En español
Finswimming was again in the 2nd Edition of Mediterranean Beach Games  held in Patras, Greece from August 25 to August 31 2019.
Fin swimming Competition was held from 26 to 27 of August 2019 at ''A. Pepanos'' Swimming Pool– and at 28th of August at the Old Port of Patras.
Medals
Day 1
Day 2
Day 3
Countries
Links
OFFICIAL WEBSITE: https://www.mbgpatras2019.gr / Facebook / Instagram / Twitter / Youtube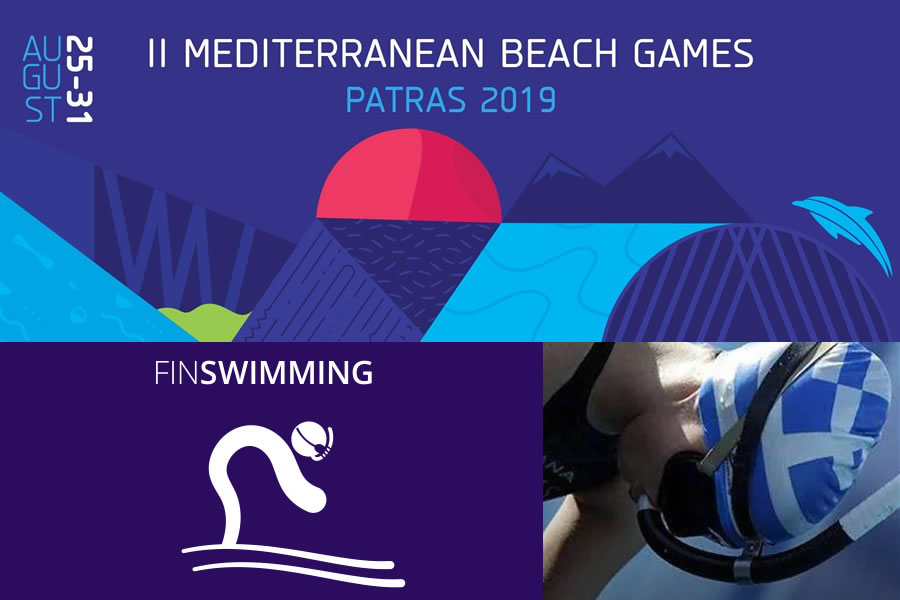 Fin swimming competitions of the 2nd edition of the Mediterranean Beach Games will include the following events: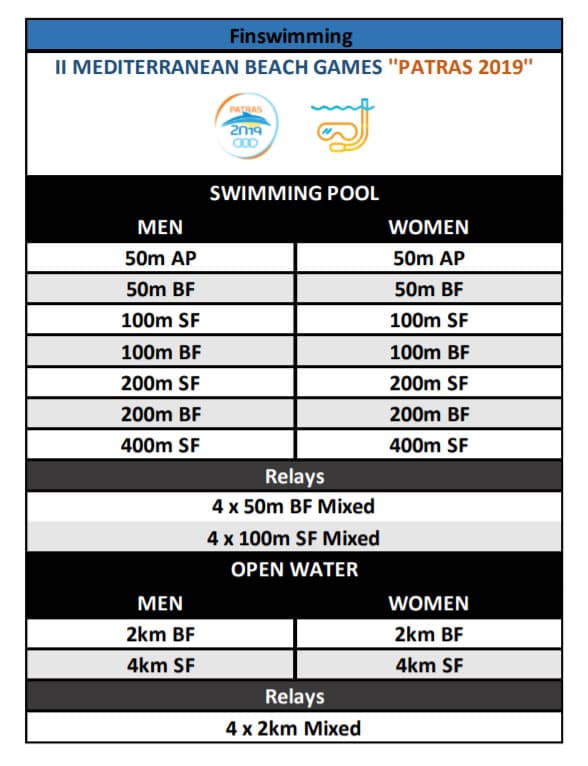 Calendar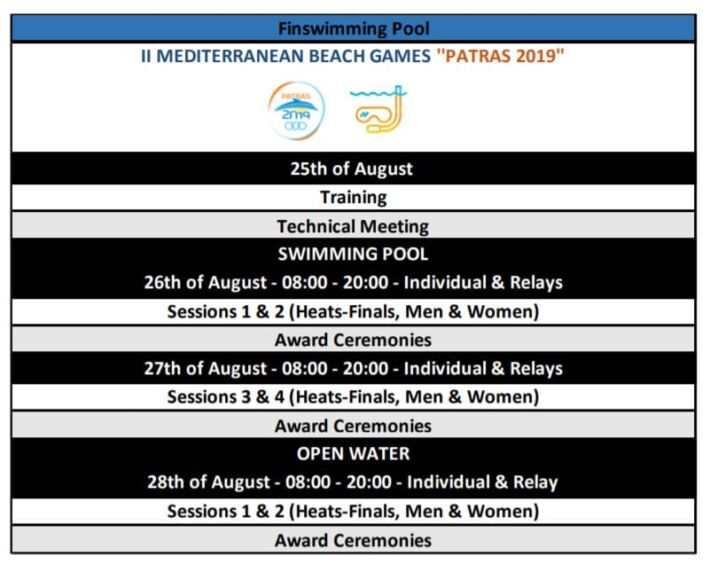 FINSWIMMING TECHNICAL MANUAL FEBRUARY 2019 (PDF)
OFFICIAL WEBSITE: https://www.mbgpatras2019.gr / Facebook / Instagram / Twitter / Youtube
In 2015 Finswimming was in the 1st Mediterranean Beach Games in Pescara, Italy with races in swimming pool and open water
Final Report and Results Finswimming Pescara 2015
More info: CMAS – CIJM – Finswimmer