🌏 Freediving enters the program of the IWGA World Games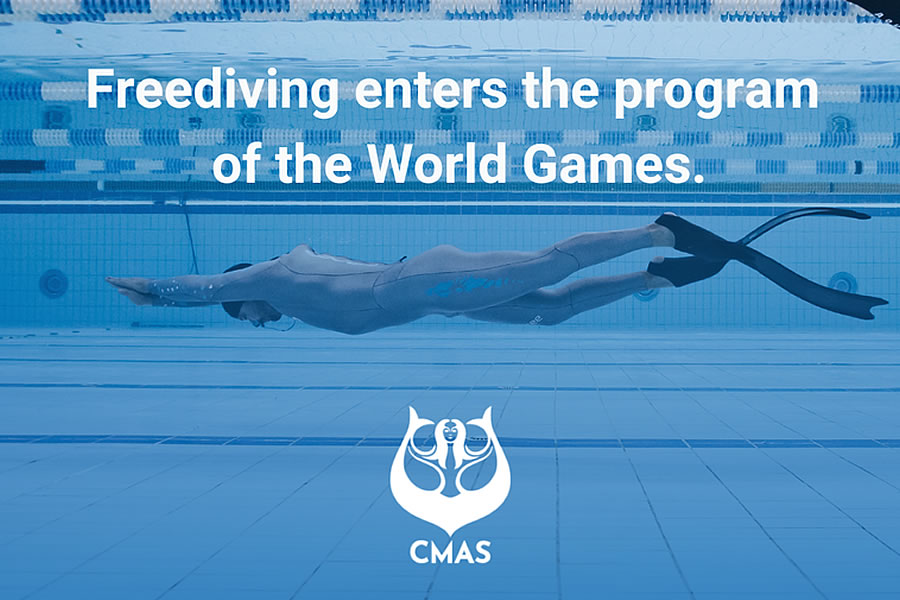 (Sportalsub.net / CMAS) – Leer en Español
The World Underwater Federation (CMAS) has reported on Friday, May 5, 2023, the inclusion of Freediving events in the World Games Program.
With a statement published on its website and social networks, CMAS confirms the inclusion of this modality of underwater activities in the program of the World Games, a multi-sport event organized every four years by the International World Games Association (IWGA), with the support of the International Olympic Committee (IOC).
The 2022 World Games were held in Birmingham, Alabama, USA, from July 7 to 17, 2022. 3,600 athletes from 34 sports and 100 countries participated in the Games. The 12th edition of the World Games will take place in Chengdu, China in 2025. The main sports disciplines recognized by the IOC, but not included in the official program of the Olympic Games, participate in these games.
Finswimming is one of the sports that has been present since the 1st Edition of the Games in 1981 and now Freediving will be added. The freediving events are not yet specified, however the publication mentions the dynamic modalities.
Ver esta publicación en Instagram
Likewise, the CMAS confirmed that at the IWGA Assembly held in Madrid, Spain, its president, the Russian Anna Arzhanova, has been re-elected as a member of the Executive Committee, once again guaranteeing an important representation of Underwater Sports in this important international organization until 2026. .
Ver esta publicación en Instagram
Source: CMAS Website