🌎 Canceled – Freediving World Series 2020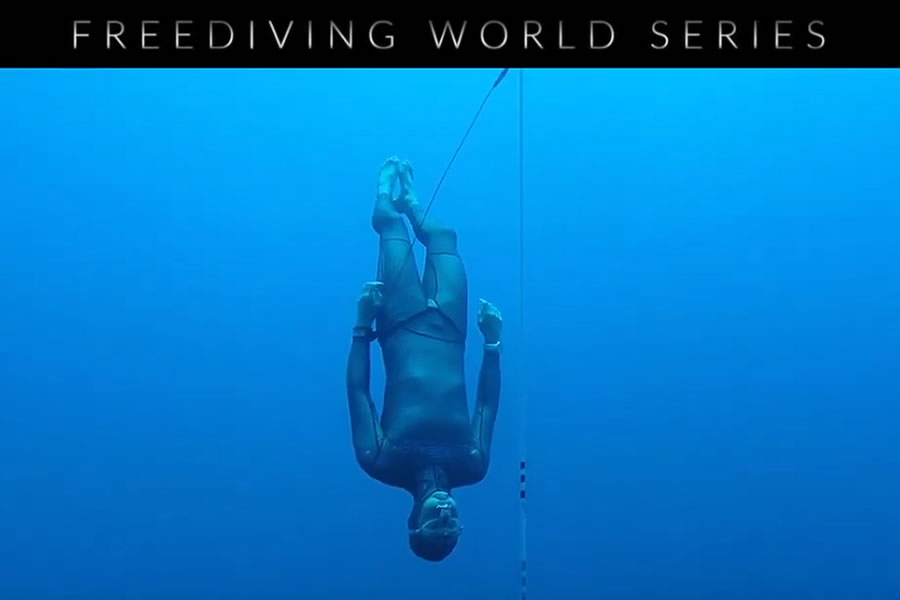 (Sportalsub.net / FWS / Vertical Blue) – Leer en Español
The Vertical Blue Organization has definitively canceled, due to the worldwide pandemic caused by Covid-19, the start of the Freediving World Series, which would take place for the first time in 2020. 5 events, 5 continents, and all the top athletes in the world competing for the crown of world's deepest man and woman.
On Tuesday, July 7, Vertical Blue has published on its official Facebook account, the notification of the cancellation of the event. They have also announced the possibility of holding the Vertical Blue competition in October 2020.
FWS Calendar for 2020
The list of FWS Events for 2020 is as follows:
May 26 – June 6. Caribbean Cup. Roatan, Honduras 🇭🇳
June 24 – July 4. Vertical Blue. Long Island, Bahamas 🇧🇸
Sept 5 – 13. European Cup*. Kalamata, Greece 🇬🇷
Nov 1 – 8. The Red Cup*. Sharm el Sheikh, Egypt 🇪🇬
*working titles only
For 2021 an additional event will be added in the Philippines 🇵🇭 , most likely in April 2021.
The Freediving World Series is a joint venture project which currently has the participation of VB and CMAS.
Interested sponsors/partners should contact us at events@verticalblue.net.
On Behalf of the Joint Venture Company Vertical Blue Limited – CMAS-World Underwater Federation (while waiting for AIDA International to join us in this journey) please find attached the document which provides detailed information on Freediving World Series Event Format and Scoring system to be used in selecting, organizing and measuring the performances of Athletes participating in the 2020 Freediving World Series.
FREEDIVING WORLD SERIES FORMAT AND POINTS (published on 25th January 2020)
Upcoming website: http://www.freedivingworldseries.com/
Coming soon more info.
Source: Facebook Vertical Blue