🇪🇸 Canceled – Barcelona Cup Underwater Rugby 2020 – Spain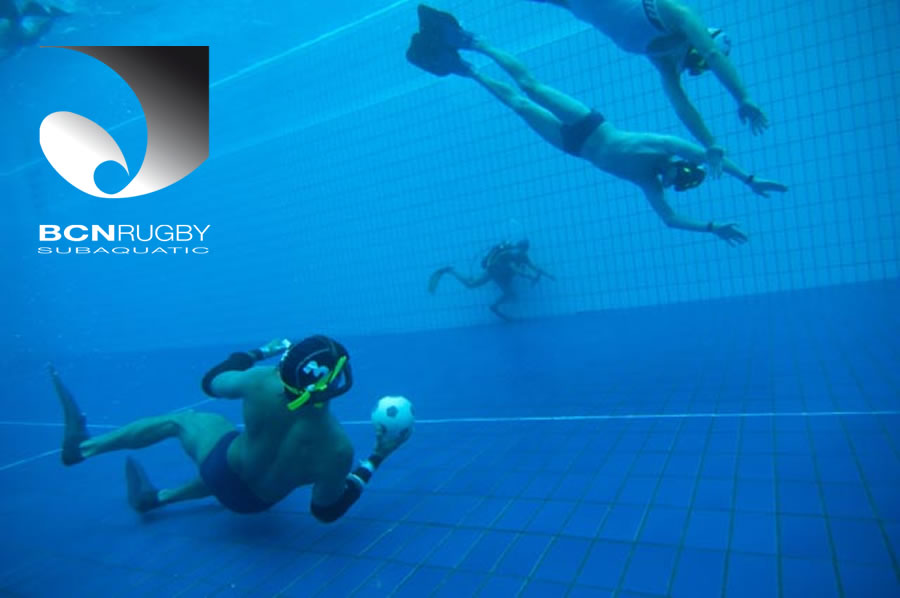 (Sportalsub.net / BCN Rugbysub) – Leer en Español
Event Cancelled by Covid-19
One-day international Underwater Rugby tournament that takes place in Barcelona, Spain the 1st of August 2020.
FIRST Post-Covid 19 UWR's Tournament! BCN Cup 1st of August!
Please wait until the organization confirms the inscription of your team before booking any accommodation/flights.
Time
07:45h. Pool entrance 08:00h. Captain meeting
08:30h. First game
18:30h. Last game (aprox.)
Participants
The tournament will have a maximum capacity of 8 teams.
Swimming Pool
The swimming pool measures (25.0 m. x 25.0 m.) will be reduced using temporary lanes to 25.0m / Width: 10.0 m. Depth: 5.0 m. Baskets are hooked to the wall.
Rules
CMAS UWR rules will apply, with exception of "Special rules". Playing and pause time will be adjusted depending on the number of participating teams.
Game schedule
The game schedule depends on the number of participating teams. Game time is approximately 12 minutes ineffective (depends on number of teams), and a minimum of 4 games per team is guaranteed. The final game schedule will be sent out by e-mail to the contact person for each team.
Invitation (pdf)
More info:
http://barcelonarugbysub.net / Facebook BCN Rugbysub