🇷🇺 🇻🇪 Carlos Coste and Marina Kazankova Freediving Guinness World Records were approved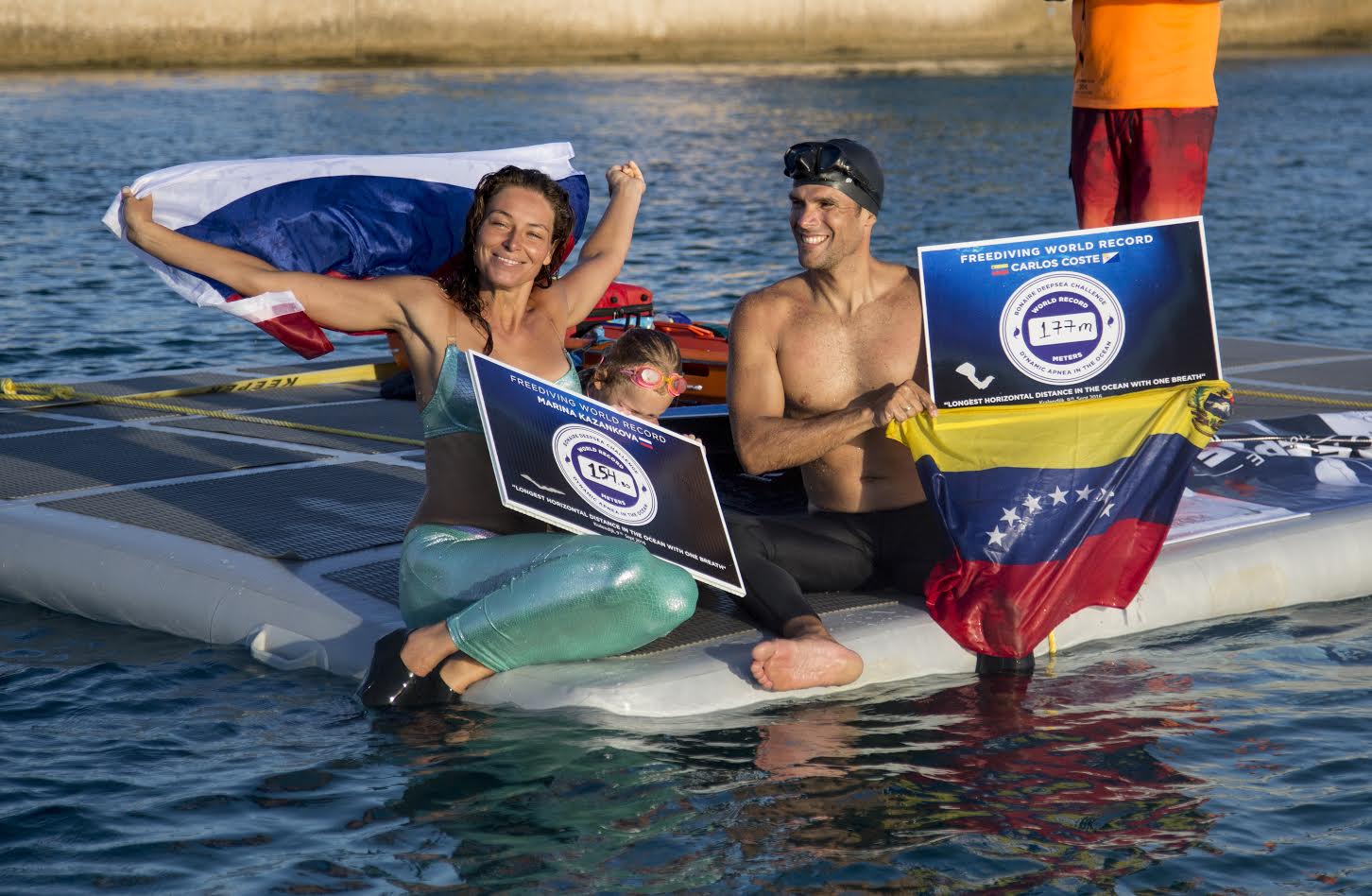 (Sportalsub.net / DeepSea Bonaire) – Leer en Español
On May 8, the DeepSea Bonaire School team received wonderful news for Venezuela, Russia and the island of Bonaire.
"After several months of waiting, we are proud to announce that the Venezuelan, Carlos Coste (177m, in 3min 05 seg ) and the Russian Marina Kazankova (154m, in 3min ) Guinness World Records were approved and we got the official certifications" – Saids Gaby Contreras representing this organization
Last September 9, 2016 during the Bonaire Deepsea Challenge Carlos and Marina made "The longest distance swam underwater with one breath in open water". This event was created and produced by Gaby Contreras where the public could easily watch the live the performances from the boulevard or get into the crystal blue waters of downtown Kralendijk, Bonaire Dutch Caribbean. Both athletes dedicated their records to the ocean conservation, they made a beautiful freediving dynamic with a monofin, Marina wore a mermaid custom. They were following a measured guideline placed in the ocean at 2.5 m depth flat sand bottom with smooth horizontal continuous movement. The support and collaboration of a multidisciplinary team was essential to make such an amazing event possible: safeties, witnesses, notary, judges, photographers, videographers, a medical doctor, media coverage and sponsors.
Ver videos
Enviado por:
Gaby Contreras <gabyapnea@gmail.com>
FOTOS por Gaby Coste y Denys Rylov