🇮🇹 Results of the AIDA Freediving Team World Championship Italy 2014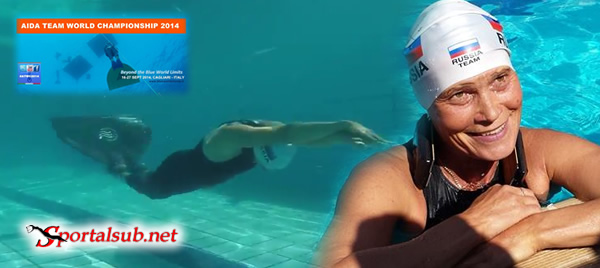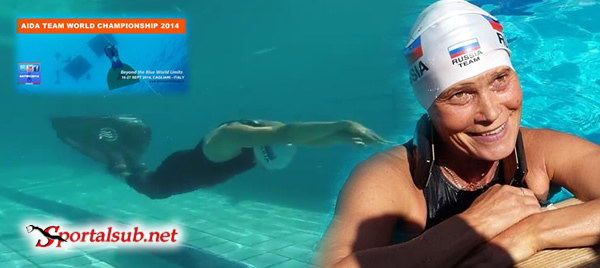 The Russian Natalia Molchanova implements new world record in dynamic apnea with 237 meters
(Sportalsub.net / BlueWorldChamp / AIDA International)
Past Friday September 26th was held the dynamic competition in the AIDA Team World Championship in Italy, an event that took place in Cagliari betwen september 16th to 26th.
In dynamic apnea with fins the Russian freediver Natalia Molchanova set a new world record of 237 meters, beating his own brand of 234 meters from June 2013.
Natalia Molchanova Video World Record 237 meter dynamic apnea
In the men dynamic competion Croatian Goran Colak achieved the best marks made ​​with 250 meters.
Team´s Overall Standings
Female
1) RUSSIA 773.70
2) JAPAN 653.40
3) CZECH REP 635,70
Male
1) RUSSIA 802.00
2) CZECH REPUBLIC 779.30
3) FINLAND 720.00
More information on the official website: http://www.blueworldchamp.it/ and social networking event: facebook, twitter and youtube
The event was organized by Blue World Apnea ASD ( www.blueworldasd.it ) and endorsed by AIDA International