🌎 Some of the Most Impressive Freediving Records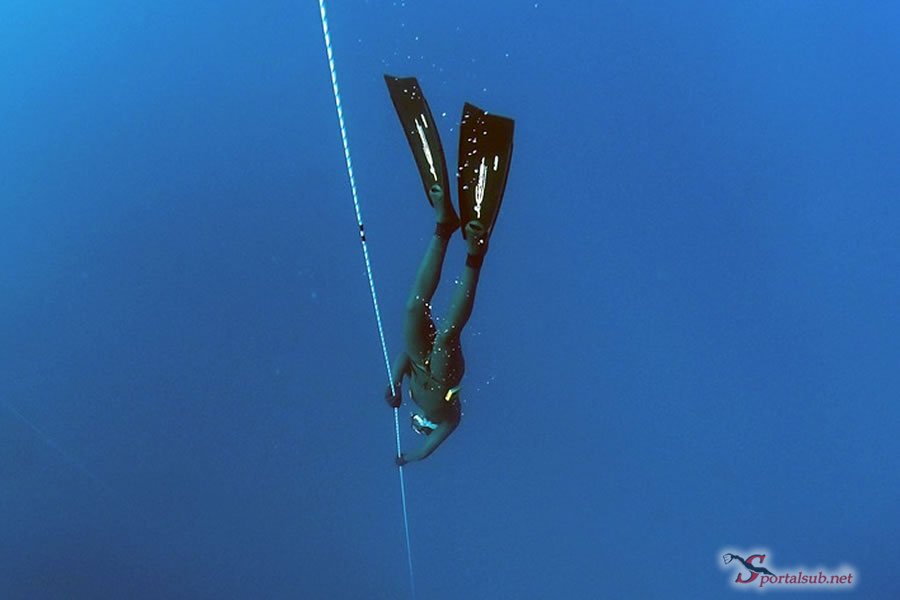 Freediving is one of the most adventurous and exciting extreme sports. To be successful in this area, you need a lot of practice, breath and movement control, as well as a controlled heartbeat. It's fun to watch and a lot harder to do than it seems. Since this sport deserves a lot more credit than it usually receives, we wanted to take a look at some of the most impressive freediving records.
When you take a lot at most of them, it is impossible to imagine that a human is capable of achieving them, but as we said – practice makes it perfect. The interesting thing about these is that some people even decided to place a bet with NoviBet as to how long they can hold their breath, what distance can they cover, etc. and a few lucky winners managed to get a handsome cash reward.
There are many areas in freediving that deserve to be named, but we can only name the top 3. We'll explain what these areas are and what are the male and female AIDA world record-holders until February 2020.
Dynamic Apnea
Dynamic apnea requires the diver to cover a certain distance in a horizontal position, with or without fins. This technique is used often, by professionals and regular swimmers. The only restriction here is that the diver must use his power.
The male record holder with fins is shared by Mateusz Malina (Poland) and Giorgos Panagiotakis (Greece) this divers managed to dive 300 meters with monofin, Malina have also the record without fins with 244 meters. Magdalena Solich-Talanda from Poland is the female record-holder with fins (257 meters) and without fins (200 meters).
Constant Weight Apnea
This discipline, can be with fins only with the use of legs or without fins where is allowed that the diver he or she can to use the arms as extra power.
Alexey Molchanov (Russia) dived 130 meters in 2018 with fins, and William Trubridge (New Zealand) managed to dive 102 meters without them. The women freediving record with fins goes to Alessia Zecchini from Italy who managed to dive 107 meters in 2018, while the record without fins is too for Zecchini whith -73 meters.
No Limits Apnea
Finally, in the no limits apnea, the diver chooses a method of descending and ascending. They often use heavy objects to help them descend faster and to a greater depth, while the use of balloons helps them get back to the surface. The man freediving record in this area goes to Herbert Nitsch who managed to dive 214 meters and Tanya Streeter holds the women record with 160 meters.
Although this discipline may sound too extreme for some people, the divers are addicted to it. They describe it as being free, with no obligations. Some of them even find it relaxing. Regardless of how you feel about it, it's definitely astonishing to read these records and it shows just how capable human beings can be.