💻 Sportalsub.net (2001-2021) / 20 years Underwater on the web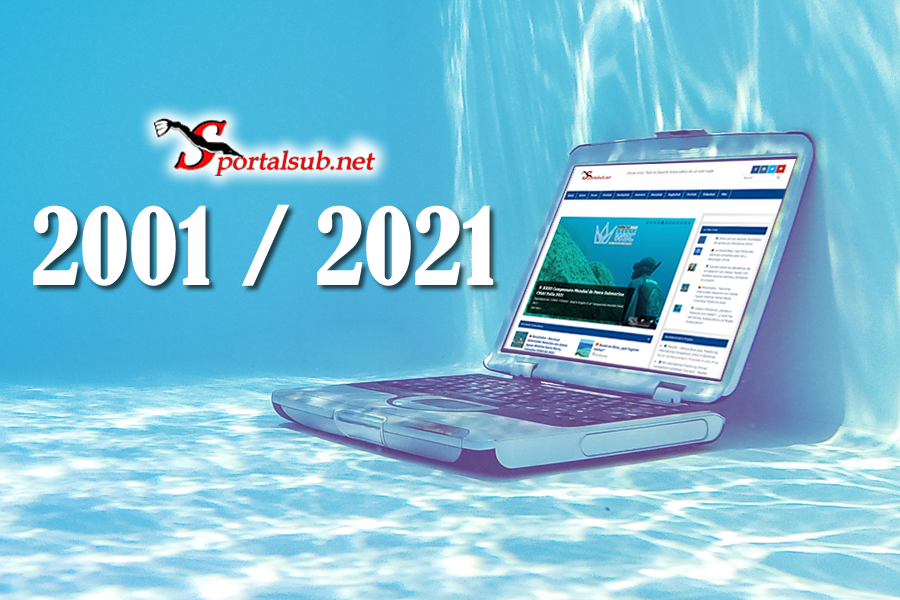 (Special Sportalsub.net) – Leer en Español
On August 1, 2001, the Underwater Activities website Sportalsub (at that time under the domain sportalsub.com) made its appearance on the web. After a year in that direction, we moved to what would be our definitive web domain since August 2002, the www.sportalsub.net portal that for 20 years and until today has become an informative point of reference for a large part of activities, mainly sports in the Spanish-speaking underwater world and also in english, and also in English, especially since 2014 when we also launched our full version in this language.
We thank all those people, organizations, collaborators and advertisers, who have followed our trajectory and have supported us, as a means of digital communication, as an organization or on a personal level, as well as we appreciate and accept their criticism, comments and recommendations, which commits us to continue maintaining and improving our work every day, always seeking to innovate to bring you the best and most information possible, with quality, objectivity and professionalism.
We will always continue working in favor of underwater activities and in this concept that we have called #BeUnderwater.
Thanks! from Ronald Laurens and Miguel Cedeño
---
Miguel A. Cedeño O.
Twitter: @miguelsportsub
Email: miguel@sportalsub.net
---
Ronald Laurens
Twitter: @apnein
Email: ronald@sportalsub.net