🌎 The Best Places To Dive and Hike In The World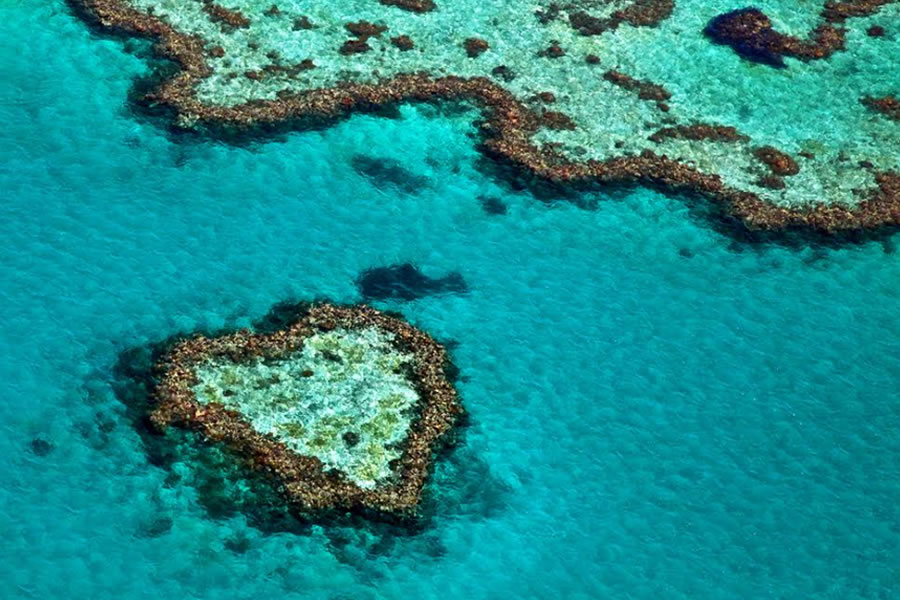 When you're itching to get away from the hustle and bustle of your life, then perhaps it's time to take the plunge and book that much needed holiday. If you're thinking of taking a trip that centers on spending more time in the water and taking delight in the natural landscape, then you've got to check out places that offer the best diving and hiking experiences in the world.
There are plenty of amazing places that you can visit. If you want to explore more beautiful destinations, then you've got to narrow your list and find the ideal locations. If you are an expert planner, then you got this. However, if you're a novice, you can get hiking guides at outdoorcommand.com.
Also, if you need a little help finding the best places to dive and hike, consider putting these places in your bucket list:
Cairns, Australia
Australia has plenty of impressive destinations that you can explore. One of the best destinations that you can discover that offers excellent diving and hiking destination is the city of Cairns.
Cairns is a city on the eastern coast of the state of Queensland. It's said to be the "gateway to the Great Barrier Reef." Thus, this place is the perfect base if you're keen on exploring the region, specifically the 2,500-kilometer reef.
The Great Barrier Reef is considered one of the best natural wonders of the world. When you go diving, be prepared to see some of the most thrilling sights.
Here are some marine creatures that you can find in the reef:
1625 species of fish (includes 1400 coral reef species)
630 species of echinoderm
More than 3000 species of mollusks (shells)
Six species of marine turtles
133 species of sharks and rays
30 species of whales and dolphins
Apart from being able to access the Great Barrier Reef, Cairns also features stunning rainforests and natural parks where you can find some of the best hiking spots.
You can take a short drive to Barron Gorge National Park and explore the head over to Barron Falls. Depending on your level of fitness and commitment, there are several hiking paths that you can take. You can also head over to Wooroonooran National Park. Listed on the Wet Tropics World Heritage Area List, you can hike the Bellenden Ker Range to reach Queensland's highest peak.
Galapagos Islands (Ecuador)
The Galapagos Islands are considered to be both a national park and marine reserve in the country. It's home to numerous species of mammals, birds, and reptiles. You can also find some of the most vibrant marine life on the planet here.
There are 18 islands here with the best diving spots found on Darwin and Wolf Islands. Since the locations of these islands are a little remote, you should seek a liveaboard diving deal. Get yourself ready to encounter some of the most astounding marine animals in your dives. You would most likely see different species of sharks, eels, manta rays, and much more.
Once you've returned from your diving escapades, you might want to take a day tour of the Sierra Negra volcano found on Isabela Island. The hiking trail would allow you to see spectacular views and majestic birds. The goal of the hike is to get to the edge of the volcano where you can enjoy the glorious spectacle of the crater.
There are also other incredible trails that you can explore on the Galapagos Islands.
Koh Tao, Thailand
If you're just starting out your diving journey, there's no better place to get your diving certification than in Koh Tao, Thailand. Situated in the Gulf of Thailand, the island is home to numerous diving schools that's perfect for beginners.
Koh Tao's waters are home to abundant marine flora and fauna. If it's your lucky day, you might run into some Green and Hawksbill turtles underwater. You might also spot Whale Sharks and Chevron barracudas. There are also so many species of colorful fish species that you can find here.
When you've received your diving license, perhaps you might want to hike and explore the amazing viewpoints that the island has to offer.
One of the most popular things to do on the island is to hike the Mango Bay viewpoint. It's a great spot to catch the sunset and unwind. There are also other viewpoints that give you glorious views of the islands including John Suwan, Chalok, and Koh Nang Yuan.
While most of these hikes may not be as difficult or as long as the other one you've done in your life, the views and the chill vibe of the islands will make up for it!
Conclusion: Dive Deep Into Nature
If you have the opportunity to travel the world, don't hesitate to go for it! The world is full of adventures that are waiting for you.
Whether you wish to spend hours on end exploring and diving the deep sea or traversing short or long hiking trails, take the chance and learn to embrace what these glorious creations have in store for you, most notably some of the most beautiful diving and hiking spots in the world.