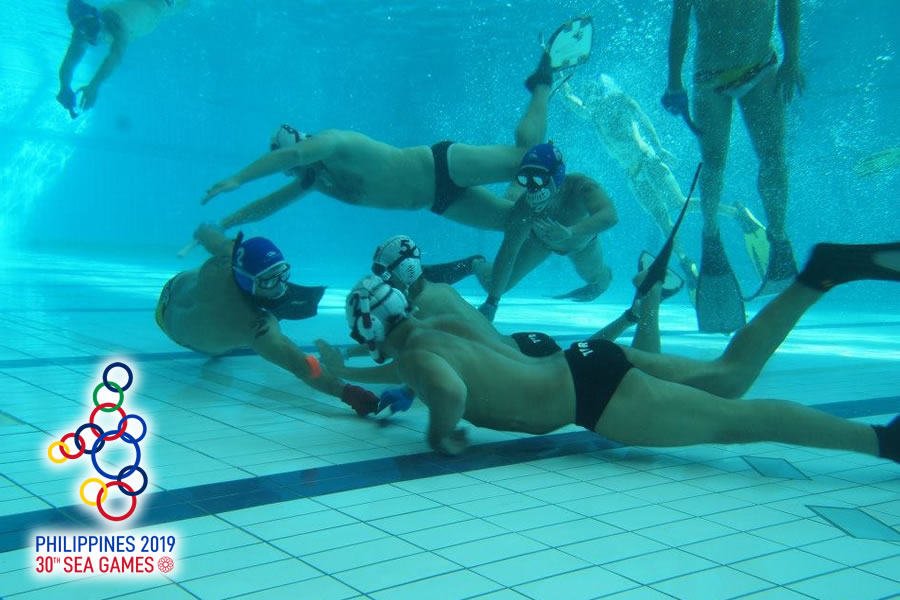 (Sportalsub.net / CMAS Underwater Hockey Commission) – Leer en Español
Underwater Hockey will be one of the 56 sports that will be present in the 30th edition of the Southeast Asian Games (also known as the SEA Games) multi-sport event of the Olympic cycle of this region, where 11 nations participate. The event will take place in the city of Clark, Philippines from November 30 to December 10, 2019.
Underwater Hockey will be included in this edition in the Masculine and Feminine categories in the 6×6 and 4×4 modalities, as reported by the New Zealander Tristan Reynard, World Tournaments Director of the Underwater Hockey Commission of the World Underwater Federation (CMAS), who attended the first meeting of technical delegates of the event in Manila, on December 13 and 14, 2018.
Official Website SEA Games 2019
Reynard also requested support through the Facebook page of the CMAS Underwater Hockey Commission for the development of the sport in the countries that will participate in the games:
Countries of the SEA Games with Underwater Hockey teams:
1. Indonesia
2. Malaysia
3. Philippines
4. Singapore
Countries of the SEA Games withouth Underwater Hockey teams:
1. Brunei
2. Cambodia
3. Laos
4. Thailand
5. Vietnam
6. Myanmar
7. East Timor
Underwater Hockey has been included in the category of regional sports and new sports in this important sporting event.
Coming soon more info:
Source: CMAS Underwater Hockey Comission / Wikipedia 2019 Southeast Asian Games