🌍 4 Things To Consider When Buying New Boat Propellers For Your Diving Boat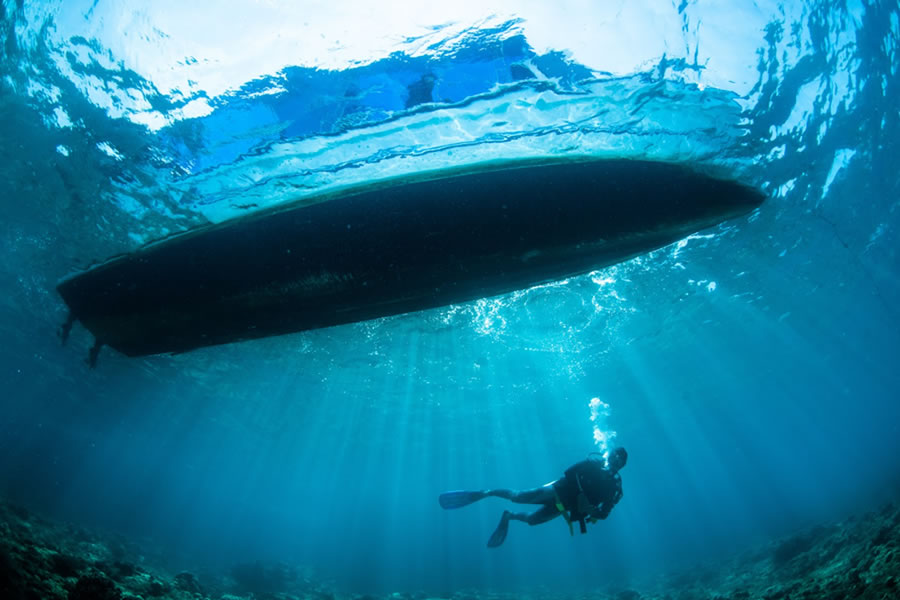 (Sportalsub.net)
Buying a new boat propeller for your diving boat can feel daunting because there are a lot of things to consider. Whether you only go out every once in a while or weekly, your boat needs to have a functioning propeller. 
If your old one needs to be replaced, you can repurchase the same brand if you didn't have any issues with it. However, if you weren't happy with its performance or how long it lasted, you might opt to buy a different type. You could get one made from a different material that suits your boat better or a different number of blades. 
Here are four key things to consider when buying a new boat propeller. 

Material 
You can choose from a variety of materials for your boat propellers. Each type also has different uses and benefits. There are a few places you might want to check out, such as getaprop.com sells Solas boat propellers, which offer propellers from different materials.
The most common is aluminum for small and medium boats because they're affordable and tough. This might be a great option if you have a smaller boat and have to be mindful of your budget.
However, it's important to know that when the propeller is moving fast, it can potentially bend because of the amount of power that is generated. Knowing this, aluminum may not be the best material depending on how fast you want your boat to go. Generally, though, it's fine for smaller boats.
Alternatively, you could use a stainless-steel propeller if you have a larger boat. It's stronger than aluminum and has better performance qualities. They are more expensive, which is understandable for a larger boat, so they may set you back a little bit. 
Other materials for propellers include bronze and Nibral. Bronze is good for use on ski boats and salt-water vessels. They're more expensive than stainless steel ones and, in some cases, can be more difficult to repair. 
Nibral ones, on the other hand, are long-lasting because they're made from a combination of bronze, nickel, and aluminum. Most recreational boats upgrade to these propellers over time. You may find yourself wanting to go straight to a Nibral propeller if you're going to be using your boat a lot. 
Number of Blades
Just like with the different materials, there are several blades a propeller can have, and they each offer many benefits. They can affect the pricing and the performance of the propeller. You may like a propeller with three blades because it costs less to manufacture and gives a high-speed performance. It's often made from aluminum, so it might be better if you get a smaller boat. However, handling it at low-speed isn't as efficient as some other blades. 
If you have a bigger boat and will be using it in the ocean, you may find that one with four blades will suit your boat better. They have better strength and durability as well as performing better in rough seas. They're often made from stainless steel and provides better fuel economy than some others. They're more expensive than three-blade propellers, but their performance is better too.
There aren't too many differences between five-blade and six-blade propellers. Larger boats are often fitted with either of these because they're both very powerful and cause minimal vibrations onboard. They both hold well in rough seas and contain more power. However, they're both very expensive to manufacture and may cost more to maintain. These should be taken into account when considering how many blades your propeller needs.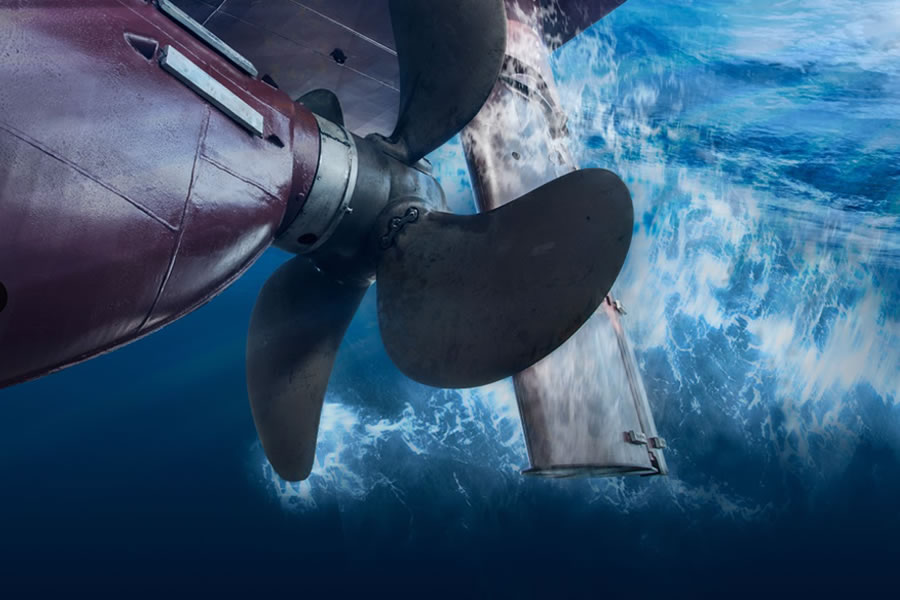 Type of Pitch
The performance of a propeller is measured in pitches. This is something you should consider before buying one to make sure it'll perform well with your boat. The most common is a fixed-pitch propeller because they're sturdy and strong. They keep their pitch despite what the water conditions may be. However, you won't be able to adjust it if the water conditions change while you're diving or doing other water activities. Nonetheless, this aspect does make them more resistant to damage. Most recreational boaters use this type of pitch because it's easy to replace and is fairly easy to use. 
With controllable-pitch propellers, you're able to change the angle at which it sits. This helps get the most out of the boat's engine and can help the boat move when carrying a heavy load. They cost a lot more than fixed-pitch propellers and can be costly to maintain. 
Meanwhile, contra-rotating propellers are two propellers on the same shaft and rotate in opposite directions. They're more expensive but are also the most efficient and have great maneuverability. However, they're less robust than fixed-pitch propellers. 
Knowing Your Boat
Remember, though, that finding the best propeller for your boat entails research. You must understand your needs and preferences as well as your vehicle's capacity. You might have to do some experimenting to discover what'll work well for your boat. 
You may find companies that allow you to test drive a propeller before finalizing its purchase. This way, you can determine whether the accessory works best for the activities that you're planning to do.
If not, that's okay, just make sure you do a lot of research and narrow down what sort of propeller you think you'll need based on the size of your boat, type of engine, and where you plan to go to dive. Understanding what you need can make the process of finding a propeller significantly easier.
In Conclusion
There's a lot to consider before buying a new propeller for your diving boat. You need to think about what material will serve you best and how much you can afford to spend on it. The size of your boat will play a part in how many blades your propeller will need to have. There are various types that provide different uses and benefits. You'll also need to consider what pitch you need the propeller to be. It's important to remember that you probably won't find your perfect propeller straight away, so trialing as many as you can help.