🇦🇺 7 Advantages Of Starting Swimming Lessons In Early Childhood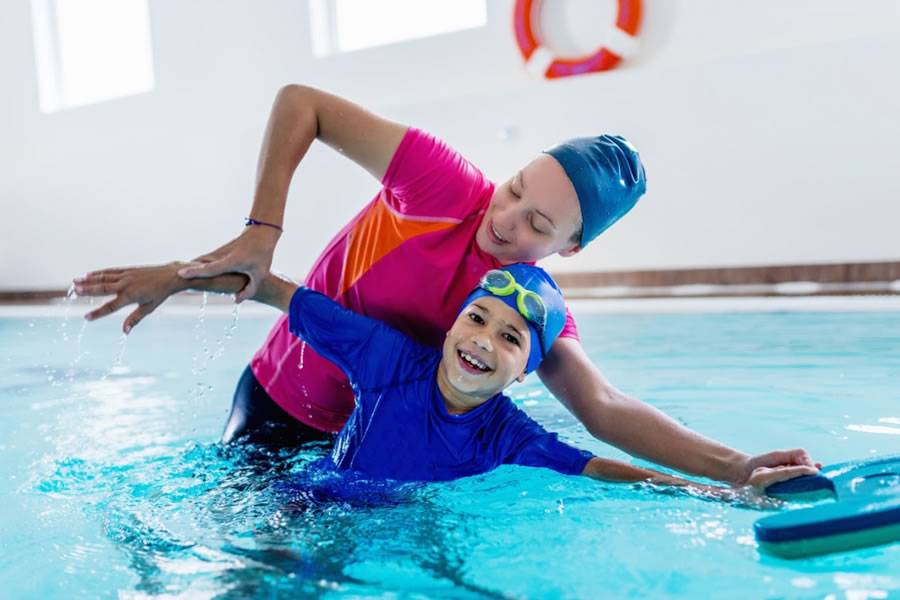 If you are concerned about your child's safety around water bodies, it might be wise to have them take swimming lessons in their early childhood. However, you can have your child start swimming lessons after you establish if they are emotionally and physically ready. 
If your child is emotionally and physically ready, you may have to choose the right program that fits them. So, when choosing the program, begin by considering factors such as the pool temperature and quality.
Additionally, you'll need to ensure that the class size and level of supervision are up to par to ensure your child's safety. If possible, ensure that the program has a lifeguard on duty during the swimming class. 
If you are still thinking if early childhood swimming training is right for your child, here are some advantages to convince you to that it's the proper thing to do.
Aids Kids In Avoiding The Fear Of Water
It's normally common for children to fear water, making swimming a scary or uncomfortable experience. For that reason, choosing to introduce them to swimming earlier on will be a great way to give them a head start. 
Starting swimming lessons at an early age will be a great way of slowly exposing your child to the water. This integral step will be instrumental in developing their love and confidence in the water instead of fearing them, especially when they want to indulge in water sports in the future.
Furthermore, overcoming fear is a great way of boosting your child's confidence to easily approach any water bodies without the fear of drowning. Additionally, your child will have a great sense of accomplishment after accomplishing all the achievable goals in their swimming lessons.
This mindset of positive thinking and newly gained confidence may be useful to your kids when tackling new challenges as they go on with life. 
Boosts Cognitive Functioning
Swimming has proven to be excellent for a child's cognitive development, making them attain more skills at a young age. When your child learns how to swim, the movements involved use both sides of the body, which is instrumental in helping the child's brain grow. 
So, when you make it a habit for your children to swim, you may be setting them up to improve their reading skills, language development, academic learning, and spatial awareness.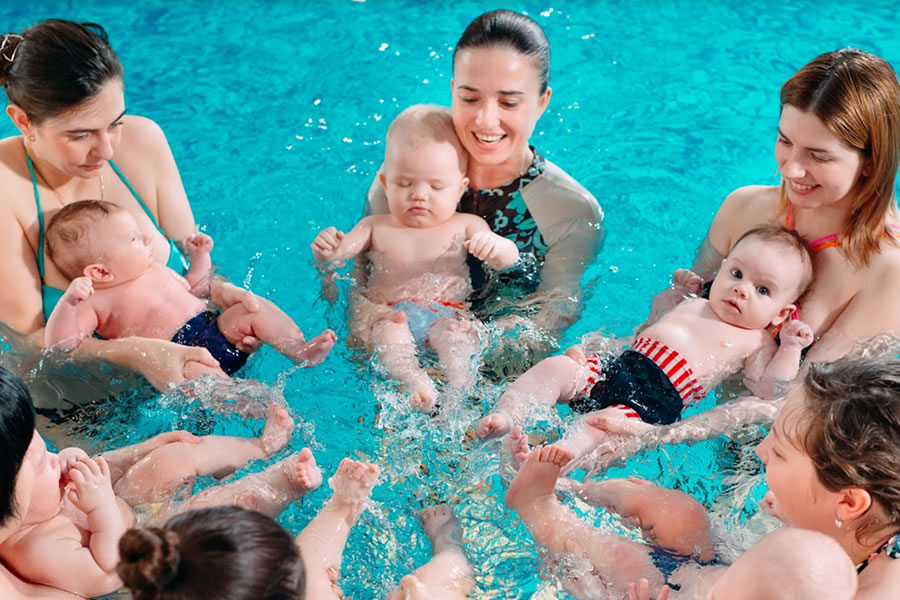 Improves A Child's Appetite
If you enjoy swimming, you may have noticed that you may be very hungry every time you get out of the water. So, if you feel exhausted and hungry as an adult, you can imagine how the child feels.
As your child engages their muscle and strength during their swimming lessons, it always leaves them hungry and full of appetite. Fortunately, based on the calories they burn while swimming and the amount of food they eat, they still have balanced nutrition and are considered healthy. 
Helps Kids To Develop Stronger Muscles
As seen above, children tend to use a lot of muscles every time they take their swimming lessons. So, every time your child uses the tips learned from swimming, they tend to put their muscles to use by moving their arms and legs and holding their head upright. Over time, your kids will develop stronger muscles that'll aid them in becoming a good swimmer. 
Enhances Coordination And Balance
Kids usually have a challenge regarding standing and keeping their balance, especially when younger. That said, you should introduce swimming earlier if you want to boost your child's coordination and balance. 
When a child starts swimming early, their complex muscles and body parts tend to work more effectively. The swimming lessons will help them learn how to control their body movement, thus boosting their coordination and balance. 
Reduces The Risk Of Drowning
The sad reality that still happens is that there are still many kids drowning. Consequently, this makes swimming lessons essential, especially during their early childhood development years. When a child gets swimming lessons as early as an infant, their chances of drowning will be considerably low.  
Boosts Social Skills
Swimming is guaranteed to offer a bonding experience for your child as it may lead to friendships that eventually lead to social and emotional skills. As your child develops their social skills, they become confident in building relationships and maintaining rapport. In addition, the valuable things they've learned during their swimming lessons, such as discipline, coordination, and social interactions can mold them to be better people as they grow.   
Bottom Line
So if you are still skeptical about swimming lessons for your child, the benefits mentioned above may change your mind. However, before taking your child to swimming lessons ensure that you research the best program available that's suitable for your child.
Additionally, ensure that the instructor is well qualified and has worked with children before. A qualified instructor will know your child's needs and develop them to be good swimmers at the end of their swimming lessons.