🇷🇺 Alexey Molchanov of Russia breaks world record of dynamic apnea under ice with 180 meters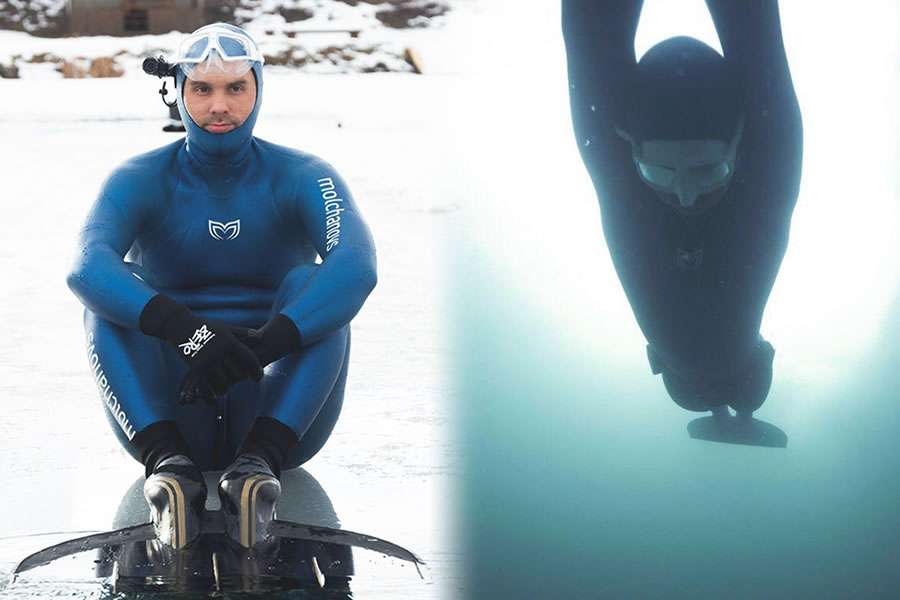 (Sportalsub.net / Alexey Molchanov / Odinvdoh) – Leer en Español
The Russian freediver, multiple record holder and world champion Alexey Molchanov, has registered on Tuesday, February 25, 2020 a new guinness record of apnea under ice, traveling 180 meters with monofin, surpassing the previous record of 175 meters made by the French Arthur Guérin-Boëri in 2017. The record was carried out in the Moscow region, Russia.
The information was published on the facebook page of the movie "One Breath" based on the life of Molchanov's mother, also the freediver Natalia Molchanova, whose movie will premiere on March 5.
The Moscow Times website has also published a review of this interesting and new feat of Molchanov in the world of freediving.