🇩🇪 Max Poschart of Germany and 🇨🇴 Colombia Finswimming Team nominated for the World Games 2022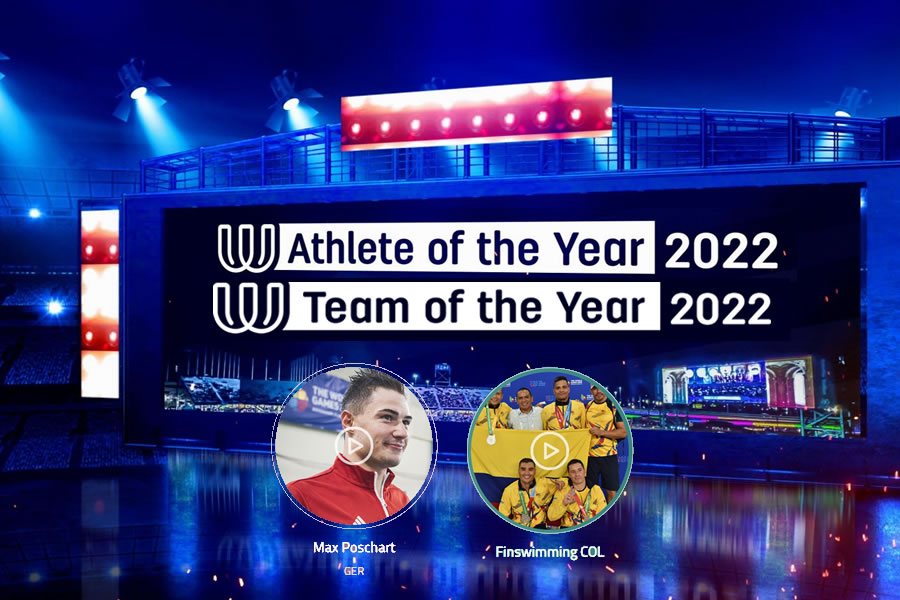 (Sportalsub.net / IWGA) – Leer en Español
The representatives of underwater sports, the Colombian Men's Finswimming Team and the German Max Poschart from Germany nominated by the International World Games Association (IWGA) as team and athlete of the year respectively, thanks to their results in the last edition of the 2022 World Games held in July in Birmingham, USA.
German finswimmer Max Poschart ends 7th in votation for athlete of the year, thanks to his 3 gold medals (100 surface, 200 surface and 4×100 surface) and bronze (in the 4×50 surface).
The members of the Men's Relay team of the Colombian Finswimming Team (Mauricio Fernández, Juan David Duque, Juan Camilo Rodríguez and Juan Fernando Ocampo) where 4th place as Team of the Year 2022 thanks to their two medals (gold in the 4× 50 surface with World Record and silver in the 4×100 surface with Pan American Record).
Voting ends. Period. January 10-31 2023
Let's support underwater athletes.