🇪🇬 614 Divers: Guinness World Record. The largest underwater clean-up by Ahmed Gabr in Egypt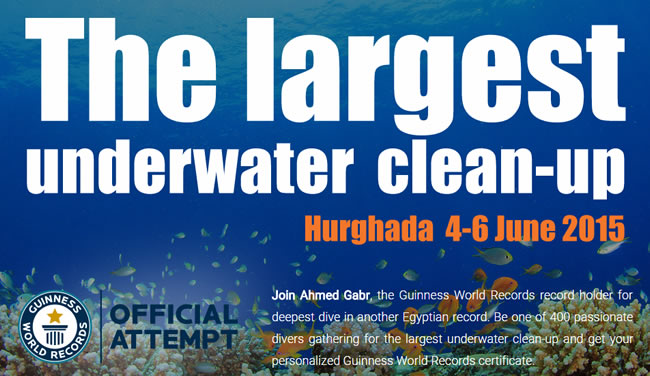 (Sportalsub.net / Ahmed Gabr) – Leer en Español
The Egyptian Diver Ahmed Gabr, Guinness world record holder for deepest dive  who tried to gather 400 divers for underwater clean and get his certificate from Guinness World Records, accomplished the feat by bringing together 614 divers during the Friday 5 June, in the event held in Hurghada, Egypt from 4 to June 6, 2015.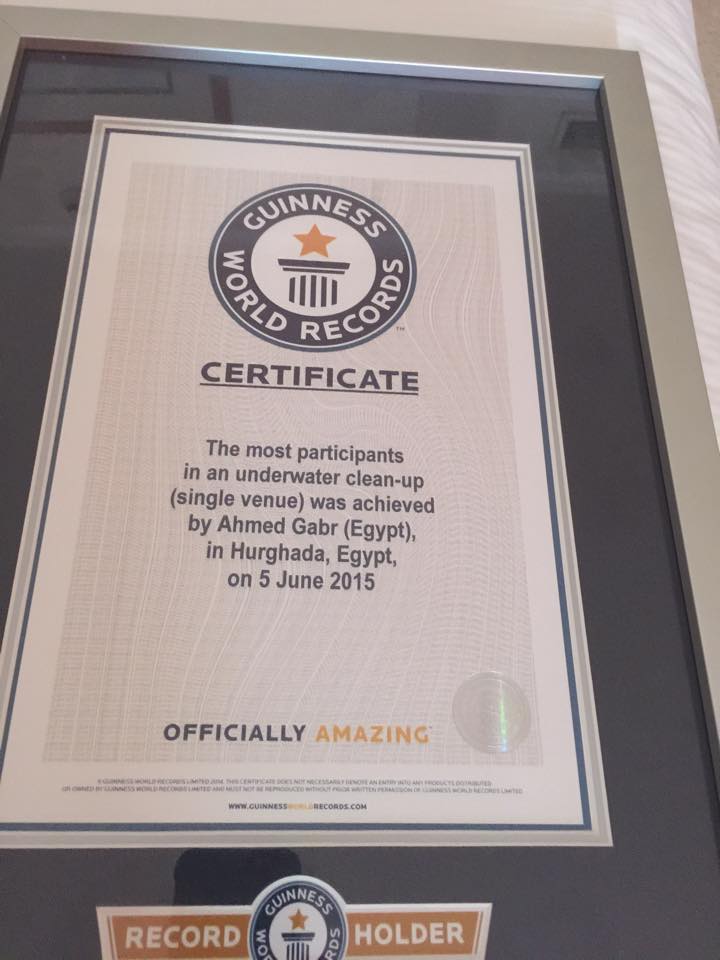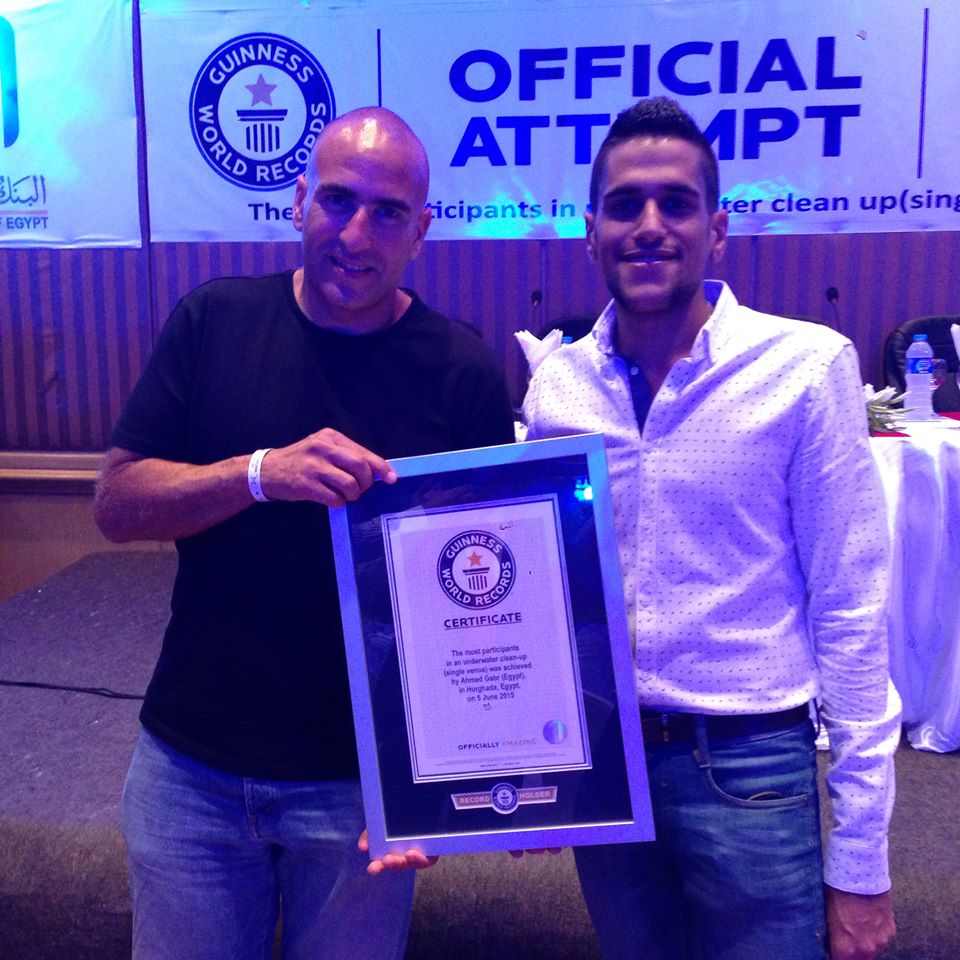 About Ahmed Gabr
Ahmed Gabr, the deepest ever, holder of two Guinness World Records:
– Deepest scuba dive, male.
– Deepest scuba dive in sea water.
SDI and TDI Instructor Trainer. The one and only ERDI Instructor Trainer in the Middle East and the one and only certified US Combat diver in the Middle East.
His Vision:
Reinforcing Egypt's international recognition through maintaining environmental conservation and promoting the rich marine life in the Red Sea
Why Underwater Clean-up?
In light of his vision, Ahmed Gabr, the Guinness World Record holder for the deepest dive in the history of mankind, thinks its payback time to the underwater world.
For decades the marine life brought happiness to all scuba divers around the world and since Egypt is blessed with the magnificent Red Sea that attracts divers from all over the globe. Ahmed thought its about time to show some appreciation to it. He is organizing the biggest underwater clean-up after the application has been officially approved by Guinness World Records.
About Guinness
Record definition
This record is for the greatest number of people participating in an underwater clean-up at events held within a 24-hour period at a single venue.
For the purposes of this record, an underwater clean-up is defined as a continuous operation in which divers wearing breathing apparatus search an underwater area for man-made waste products with the aim of removing them from the natural environment.
Official Web Site of Event: http://400divers.com/
Official Web Site Ahmed Gabr: http://www.ahmedgabr.com/