🌍 Best Techniques To Do Freediving Under The Ice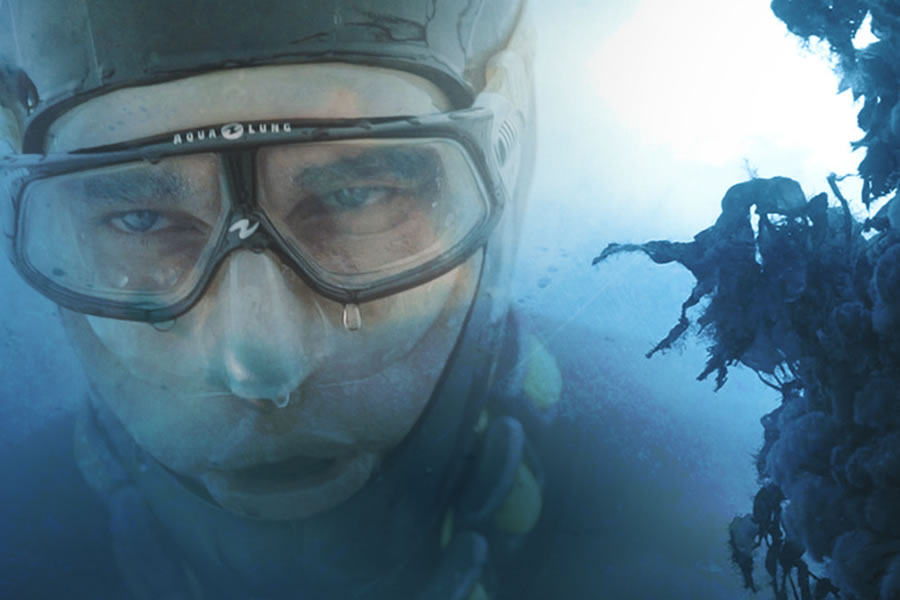 If you are adventurous and have an appetite to discover frozen underbellies of earth, you might know what it is to have a craving for a cold water expedition. It perhaps is one of the most venturesome and thrill-seeking experience you can come across.
When people are enthralled by just pining their ears to such adventures, we've glimpsed divers beseeching. The hunger they get after every single jump is insane. The more they submerge, the more they obsess. And why should they not? There's no reason not to love those rich ponds sheltered with the cuts of ice.
The dive into the depth of the lake, freedom to uncover and liberty to behold can be not compared. What you perceive there beneath the sea level is overwhelming. The aura these meres have keeps getting the paddlers to come back again. All they need to care about is their masks, and it's all fixed.
With this compelling oration, there are probabilities that you are inspired. Brilliant will be the idea if you plan to go for a free dive underneath the ice.
Eight Tips You Must Not Overlook
When you are all set to hit the lake, make sure you know all these points. The more concerned you are with these tips, the better you will experience. However, don't proceed without a guide. At least if you're a novice or first-timer.
· Take A Proper Meal Before You Embark The Dive
The drop and swim to the deep lake, especially when covered with ice, is a high-intensity workout. To have a proper meal with good nutrition value is crucial here to keep you moving and exploring. If you overlook taking a healthful diet, you will be done within a few minutes because swimming is exhausting.
The movements and actions while reeling will drain you. You will lose all your energy before even going down to altitude. So take a wholesome meal, drink fluids and stay hydrated. You can also carry dried nuts underwater but make sure they are tightly packed in zip locks.
· Bring Along A Hot Broth Thermos
Hot fluids are essential to carry when going for an ice water dive. Though you will have your thermal suit with you, your body will need more warmth to come back to normal temperature.
According to some expert divers, taking a hot water bath is also helpful as it loses your muscles and body, but warm fluids are matchless.
Hot fluids like tea, coffee, broths, or even lukewarm water can help you acclimate to freezing water but make sure you take an ample amount of it because you never know when you have to feed on it again.
· Keep Your Eyes Open For Clear Water
Okay, this is probably the most critical freediving tip for ice water swing. Whether beneath the lake or outside the lake, getting ready to make a jump, always remember that clear water is your topmost priority.
Keep in mind the dive is unalike the typical sea dive. It's icy cold water, and you need lavish pure and clear water. Check if you can see through the bay. Choose a spot where the water is limpid, and you can easily have a clear look around.
Also, the site you choose should at least have 8-10 inch thick ice, so it's robust enough to hold you just in case.
· Discover Your Spot
Locate the spot where you are ready to free dive. Before you make a jump, pay a visit around to see what areas are open for you. Analyze how deep you can go with it, and would you be able to unearth the beauty you came for or not.
If the water is clear and has good visibility, you can proceed with your exploration; if not, take the help of lifeguards and then follow on.
· Remember Safety Comes First
Diving under the ice is not easy. It is luxurious, worth the while, but challenging. If you fail to ponder on crucial issues, the experience can get tricky for you. Take risks but be extra cautious. Inform your friends and family about all the plans you have deliberated to execute.
Discuss your lines and plots with experts, and conquer your intentions but never force yourself beyond your limits. If you feel your health is deteriorating, you face difficulty breathing, turn back without giving it a second thought.
· The Ball Is Different Than Water Diving
The main point not to turn your back on is keeping in mind that free diving under an iced lake is not the same as water diving and takes a lot of your stamina. Likewise, this ball is a lot different from jumping to an all-liquid lagoon.
Iced water makes your muscles stiff, and it's challenging to put your feet up, breathe in, breathe out and relax before you dive. Make sure you are in a zen state of mind, your heartbeat is normal, and you are not restless.
If you are on edge, feeling uneasy, stop there because your heart rate impacts your dive.
· Select The Right Equipment
You should not ignore the fact that your pieces of equipment will be your safety gears and your best friends under the water. Therefore, your kit should be A-class, and your tools must not be bushed.
Also, while surfing around the internet to buy coursework online, I came across an article that stated, "your wetsuit must be of good quality, and so should be your gloves and belts."  Finally, you must make sure if the site you choose has thick frost, you carry the right tools to break those firm rocky rime planes to dive deeper.
· Explore The Underwater Beauty
After you have taken all the precautionary measures and are ready to jump, don't forget to take a deep breath. Diving in an icy chilled lake is all about serenity and exploring marine life.
Go deep, throw yourself into the oceangoing and swim around. Look up at the beauty of the sea. Gawk the astonishing sight of ice walls; listen to the calmness of the stream. Whatever fascinates you, go forward to it.
Hang on to eavesdrop to the rhythm of icebergs. Hear what nature has to say and realize what life without all these bounties is.
Four Best Places For Under Ice Freediving
Here are the four best spots to dive under ice. Some people might find these places scary, but these places are no less than heaven for some brave souls.
· Morrison's Quarry, Canada
In Wakefield, Quebec, Canada, Morrison's Quarry is one of the most popular Canadian scuba diving sites with the highest bungee jump across the region. It's a fantastic freediving iced sea widely-liked by divers who like to conduct scuba diving classes.
People across the state enjoy jumping in this lake during summers, and it is home for the brave divers who come here during winters to dive under cold frosty water covered by a hard layer of ice frozen to its extent.
· Silfra, Iceland
A great site at Iceland's premier national park, Silfra has shallow lagoons and grave ravines torn apart by separating Eurasian tectonic plates and North America.
The site goes low by two to four degrees Celsius throughout the year and is mostly hidden under hoarfrost that can give you chills even under the wetsuits. This glassy pool is visible underneath 100 meters, throwing out a drifting effect.
· White Sea, Russia
The ice crystalized White Sea is on the north coast of the European side of Russia and can freeze up to five feet, but near kandalaksha, it never frosts.
The sea is widely known for its transportation of goods as the route connects northwestern Russia with eastern ports and other neighboring countries.
---
Author: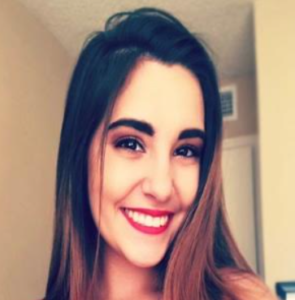 Amanda Jerelyn is currently working as a Content Executive at Assignment Assistance and Dissertation Assistance where she provides cheap assignment writing service. Amanda loves to play guitar in her leisure time
Amanda Jerelyn
Linsdell Road, Barking, IG11 7LD,
London.
Twitter | Facebook | LinkedIn
amandajerelyn@gmail.com