🇭🇳 Results – 7th International Freediving Annual Competition Caribbean Cup 2019 – Roatan, Honduras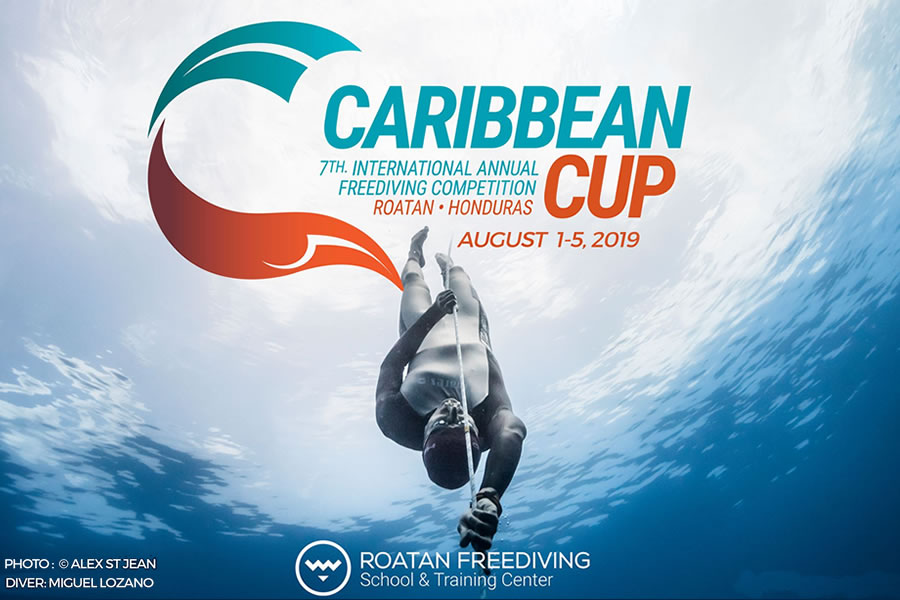 (Sportalsub.net / Caribbean Cup) – Leer en Español
The Caribbean Cup 2019 is the first international competition of outdoor or deep Apnea that has judges and endorsement of the two world organizations that regulate this sport: AIDA and CMAS
After the 6 successful editions of 2013, 2014, 2015, 2016, 2017 and 2018; In 2019, the Caribbean Cup International Apnea Competition is held again in Roatán, Honduras, from August 1 to 5, which is the first international deep apnea event and competition that has the endorsement of the two main world organizations: the International Association for the Development of Apnea (AIDA) and the World Confederation of Underwater Activities (CMAS).
Caribbean Cup 2019 is a competition open to the entire community of apneists of the world and every day of competition athletes choose in which discipline to compete: Constant Weight without fins (CNF), Free Immersion (FIM), Constant Weight with Monofin (CWT) and Constant Weight with Bifins (CWB) and if they will do it under the norms of CMAS or AIDA. In the event, world records can be set for both organizations.
Caribbean Cup 2019 is a CMAS & AIDA World Record Status Competition.
August 1-5, 2019
Official Website: http://caribbeancupfreediving.com/
Facebook: https://www.facebook.com/caribbeancupfreediving/
SCHEDULE AND RESULTS
DAY 1
FRIDAY AUGUST 2 – RESULTS
AIDA
CMAS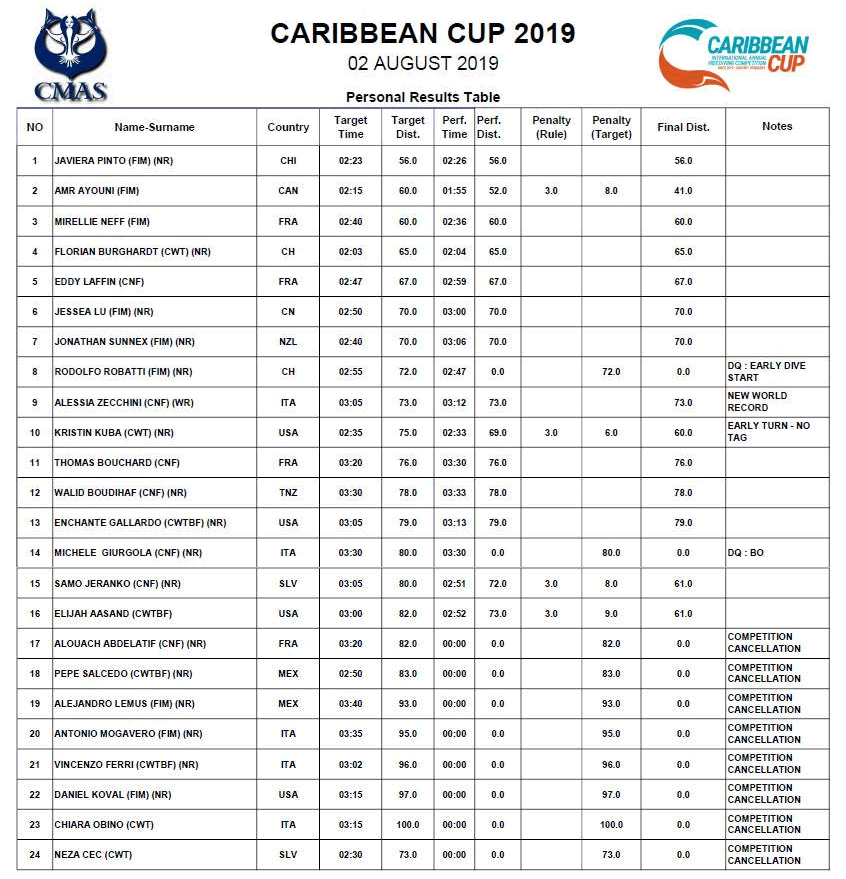 DAY 2
SATURDAY AUGUST 3 – RESULTS
AIDA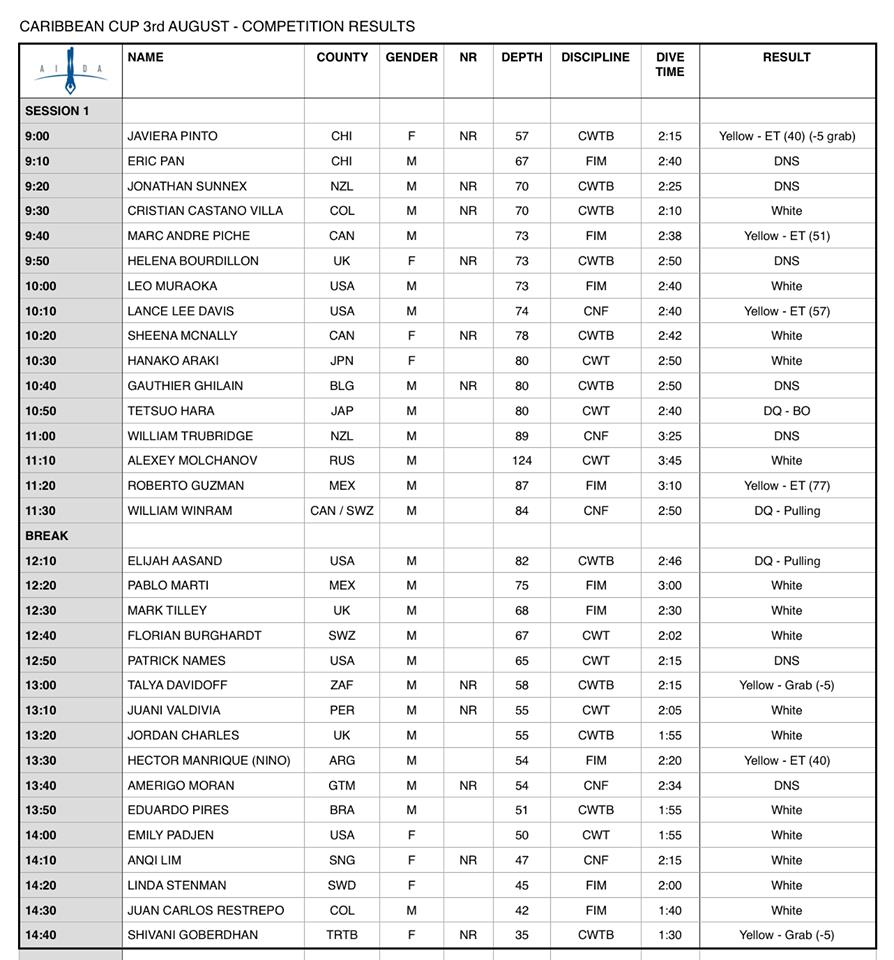 CMAS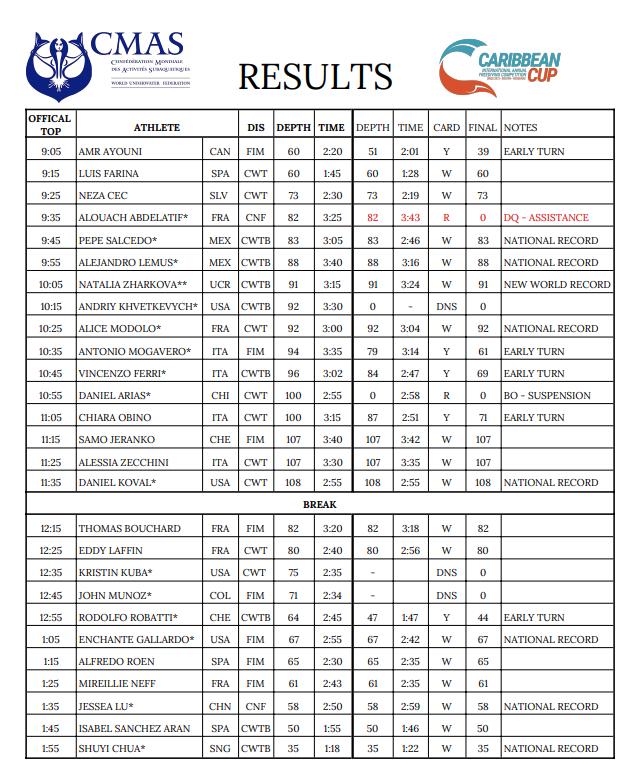 DAY 3
SUNDAY AUGUST 4 – RESULTS
AIDA
CMAS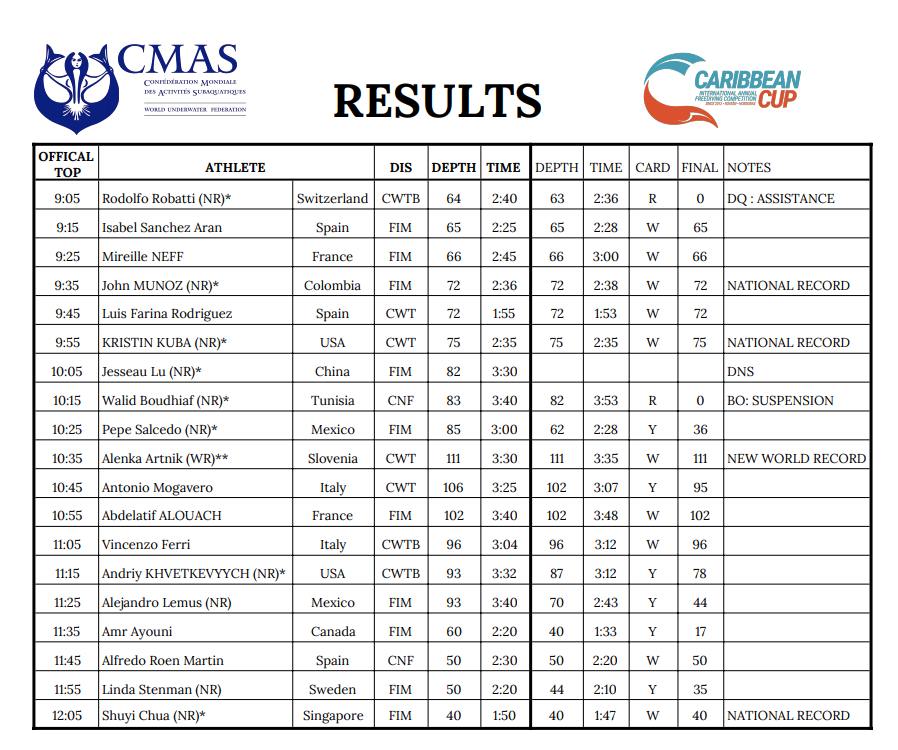 DAY 4
MONDAY AUGUST 5 – RESULTS
AIDA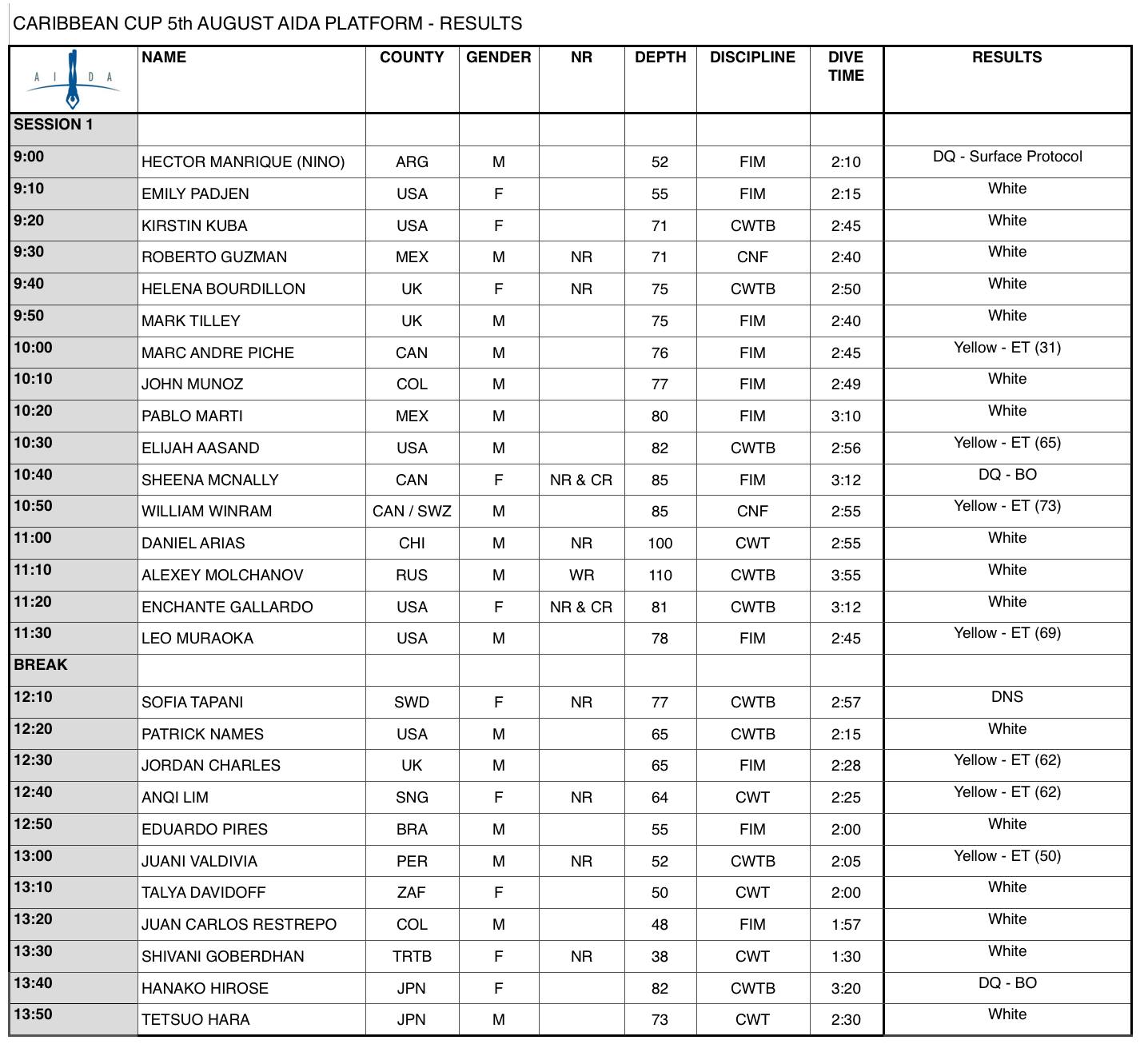 CMAS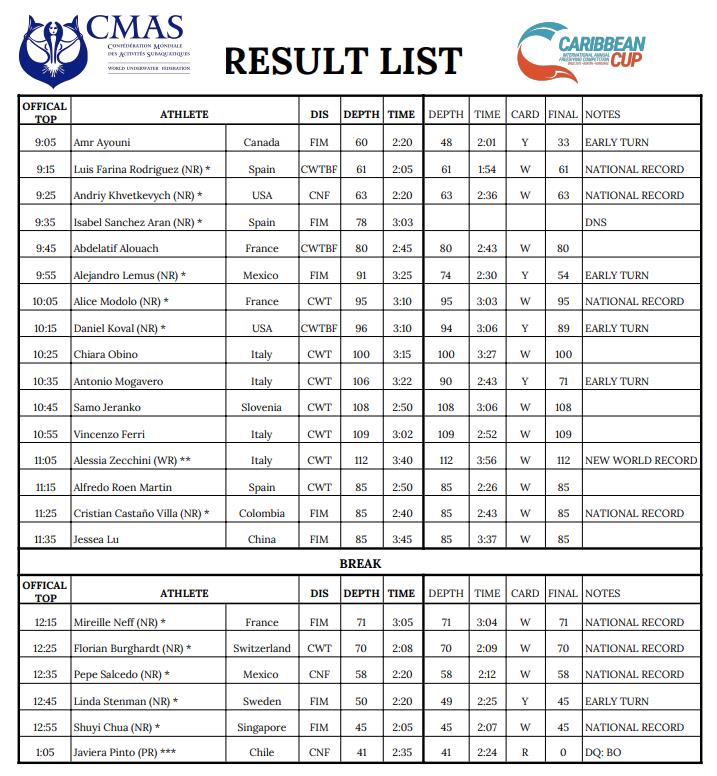 After Caribbean Cup will be the 4th CMAS Outdoor Freediving World Championship in Roatan, Honduras from August 6 to 12 of 2019
The event was held from August 1 to 5, 2019 with the participation of 60 freedivers from 24 countries and 5 continents under the organization of Roatan Freediving School and Training Center and had the important support of the Honduran Institute of Tourism and Country Brand.