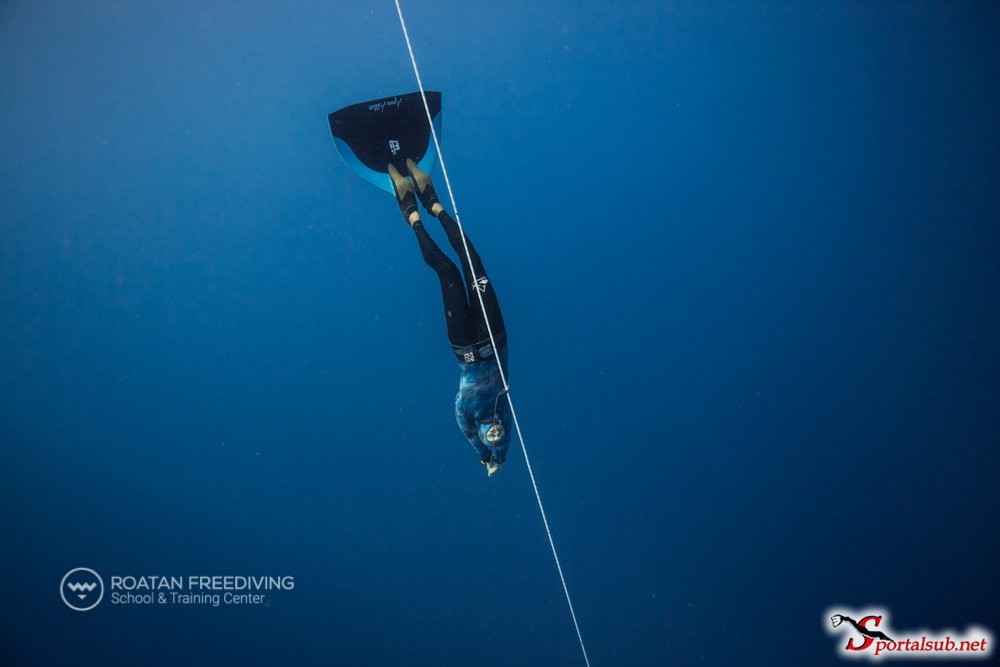 (Sportalsub.net / U.S. Freediving Federation / Roatan Freediving) – Leer en Español
The US Freediving Federation (USFF) chaired by Jeremy Stephan, announced on Monday December 24, 2018 on its official Facebook page the realization of the next Freediving World Championship Outdoor of the World Underwater Federation (CMAS), after this organization approved the host location of Roatán, Honduras for the realization of the event, which will take place from August 7 to 12, 2019.
CMAS has awarded the organization of the 2019 Deep Freediving World Championships to the United States Freediving Federation and the Roatan Freediving School led by Esteban Darhanpe, organizer of the prestigious Caribbean Cup competition, an event that has been held successfully since the year 2013 and that in its 7th edition, will also serve as a preamble to the World Championship from August 3 to 5, 2019 in the same location.
This was confirmed by Darhanpe, who was also in charge of the organization of the Individual World Championship of depth AIDA 2017 and who communicated the news with great satisfaction exclusively to Sportalsub.net, minutes after the announcement of the event made by the USFF.
The Championship has not yet been published in the Official Calendar of CMAS events and is expected to be published and more details during the first days of January 2019.
This will be the first time that the Deep Freediving World Championships endorsed by the World Underwater Federation will be held outside of Europe, after the 2015 editions, held in Ischia, Italy and the 2016 and 2018 editions held in Kaş – Turkey.
Sportalsub.net will follow the development of the information generated in relation to the event.