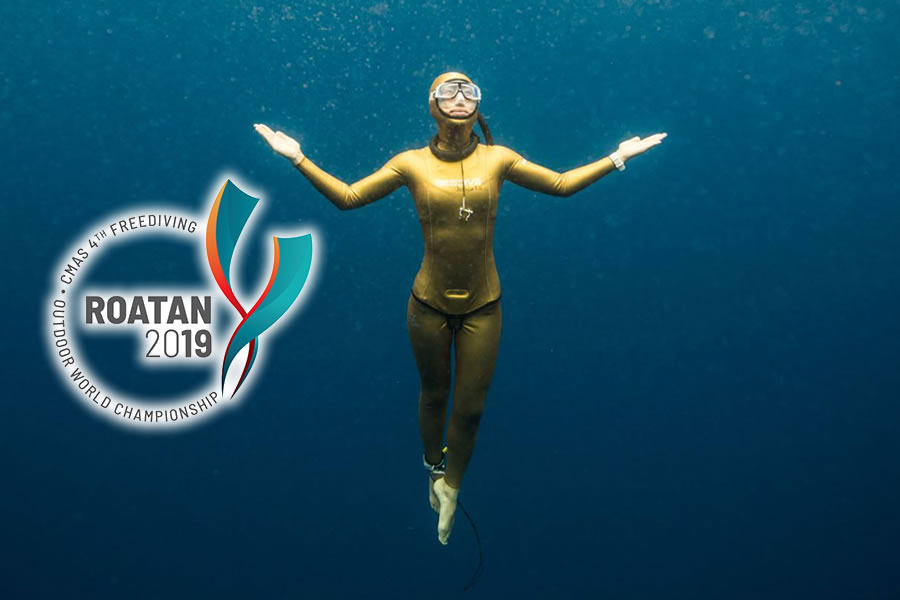 (Sportalsub.net / CMAS WC 2019 / Roatan Freediving) – Leer en Español
CMAS has awarded the organization of the 2019 Deep Freediving World Championship to the island of Roatán, Honduras, an event that will take place from August 6 to 12, 2019 under the organization of the Roatan Freediving School directed by Esteban Darhanpe,, organizer of the prestigious Caribbean Cup competition, an event that has been successfully held since 2013 and which, in its 7th edition, will also serve as a preamble to the World Championship from August 1 to August 2019 in the same location.
This was confirmed by Darhanpe, who was also at the front of the organization of the Individual World Championship of depth AIDA 2017 and who communicated the news with great satisfaction exclusively to Sportalsub.net at the end of 2018.
The World Championship is already confirmed, from August 6 to 12 and is published in the Calendar CMAS event officerr. More details on  the official website of the event: www.cmaswc2019.com
This will be the first time that the Deep Freediving World Championship endorsed by the World Confederation of Underwater Activities takes place outside of Europe, after the editions: Ischia – Italy 2015, Kaş – Turkey 2016 and Kaş – Turkey 2018
Sportalsub.net will follow the development of the information generated in relation to the event.
Official website of the event: www.cmaswc2019.com
More information: CMAS