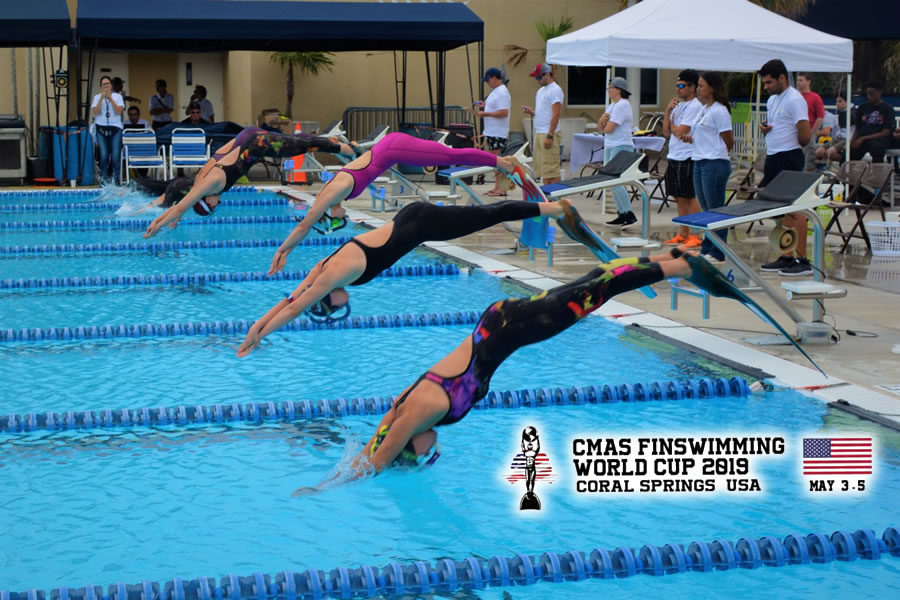 (Sportalsub.net / CMAS Zona América) – Leer en Español
After the successful edition of the 4th Round of the XIII CMAS Finswimming World Cup 2018 held in Coral Spring, Florida in the United States of America from May 13 to 15, 2018, it is confirmed that the event will return to American soil from May 3 to 5 2019.
On the official website www.fitandfinsaquaticsports.com you can find all the information of the 2019 event, as well as the results and videos of the first edition held in 2018.
Also find updated information on facebook and instagram  @finswimmingworldcupusa
Coming Soon more info.
Source: CMAS Zona América