🇭🇺 Denes Kanyo candidate to World Games Greatest Athlete of All Time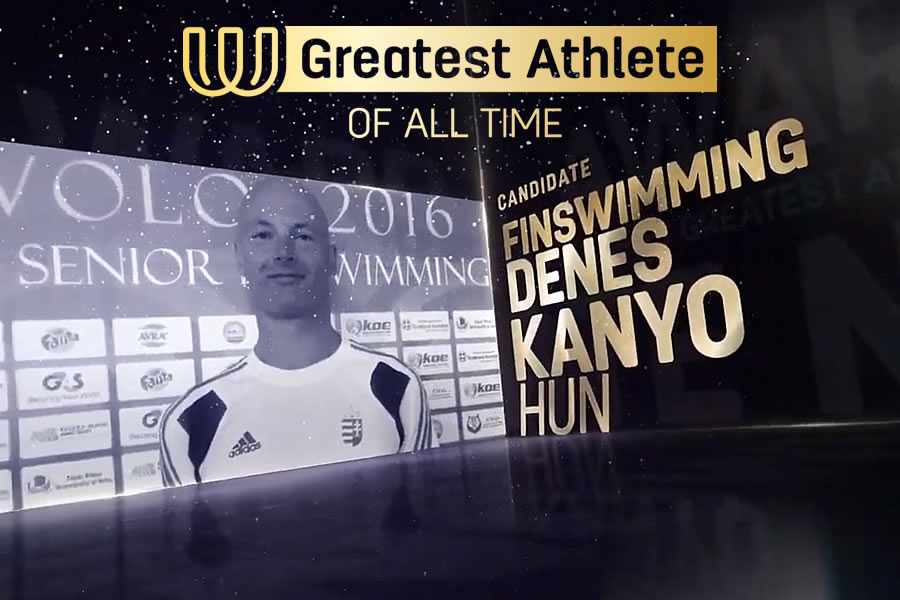 (Sportalsub.net / The World Games) – Leer en Español
The International Association of the World Games (IWGA) has nominated this January 2021, the Finswimmer Denes Kanyo of Hungary as a candidate for the Best Athlete of all time at the World Games, a vote that will take place on January 8 to February 2, 2021 and in which the 24 most outstanding athletes in the history of these games are included, in which underwater sports, in the modality of finswimming in the pool, has been included since its first edition in the year 1981.
Denes Kanyo, born on August 26, 1976, achieved his first silver medal in the 1997 edition and 20 years later, in the 2017 games in Poland he was titled World Champion. In January 2015 Sportalsub.net made a review of his career up to this moment and 6 years later, Kanyo continues to be in the elite of this sport and achieving more and more successes.
To vote and support this great underwater athlete, you must enter the following link: The World Games Greatest Athlete of All Time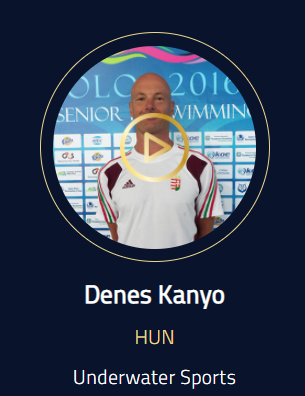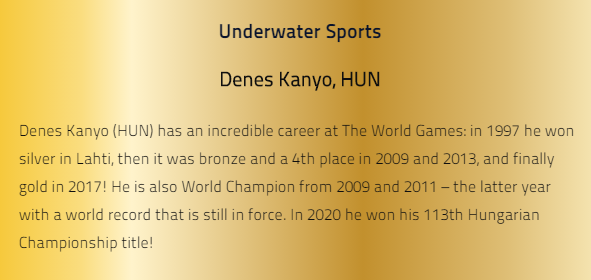 The World Games is a multi-sport event staged every four years by the International World Games Association under the patronage of the International Olympic Committee. The 11th edition of The World Games will be held in Birmingham, Alabama, USA, 7-17 July 2022. 3,600 athletes from over 30 sports and 100 countries will take part in The World Games.