🇰🇭 Results – Finswimming at 32nd Southeast Asian Games – Cambodia 2023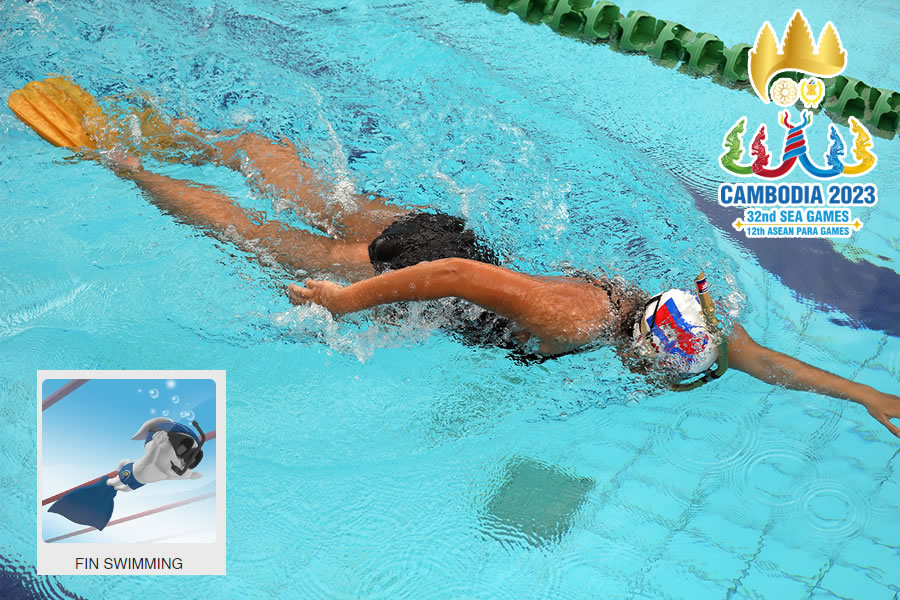 (Sportalsub.net / SEA Games 2023)
Leer en español
The 2023 Southeast Asian Games, commonly known as the 32st SEA Games, was scheduled to take place in Phnom Penh, Cambodia from 5 to 17 May 2023 and was feature more of 40 sports, mainly those played at the Olympic This will be the first time that Cambodia will host the SEA games.
FINSWIMMING as part of the Underwater Sports is included.
Schedule: May 12-14
Participating nations
All 11 members of Southeast Asian Games Federation are expected to take part in the 2023 SEA Games. Below is a list of all the participating NOCs.
 Brunei
 Cambodia
 Indonesia
 Laos
 Malaysia
 Myanmar
 Philippines
 Singapore
 Thailand
 East Timor
 Vietnam
Oficial Website:  https://www.cambodia2023.com/