🇨🇴 Interview to Diego León Rodriguez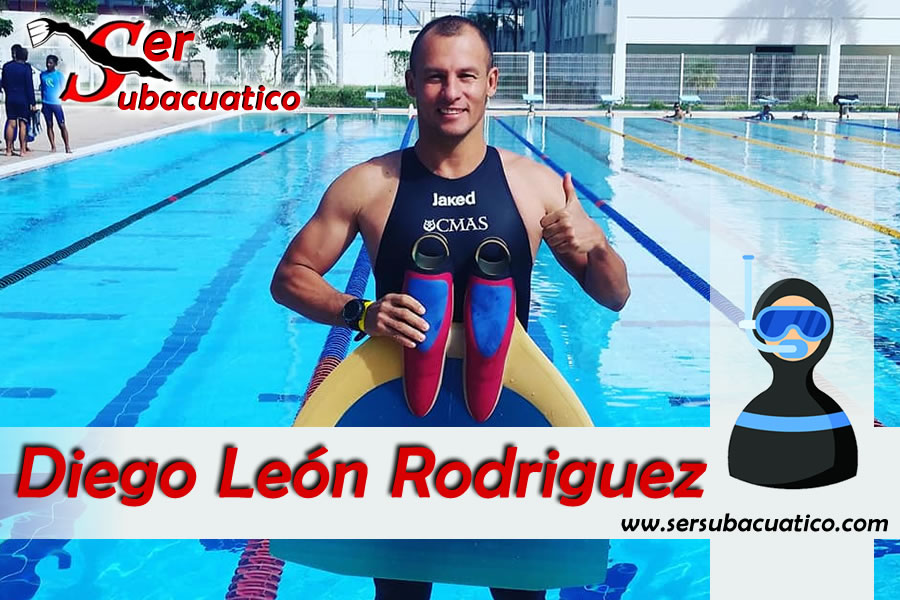 (Sportalsub.net / SerSubacuatico.com) – Leer en Español
An integral athlete, outstanding in various modalities, who has managed to take his passion for underwater activities out of his country of origin.
Diego León Rodriguez Mora, born in the city of Cali, Department of Valle in Colombia, on April 6, 1974, he has been a national and international champion, with a long and distinguished career. Stared in Swimming with Fins, he has represented his department and his country in countless Championships; However, his affinity for underwater activities and his excellent physical conditions, discipline and dedication to sport, have led him to venture into other modalities such as spearfishing, underwater rugby and freediving, where he has also achieved great success as an athlete.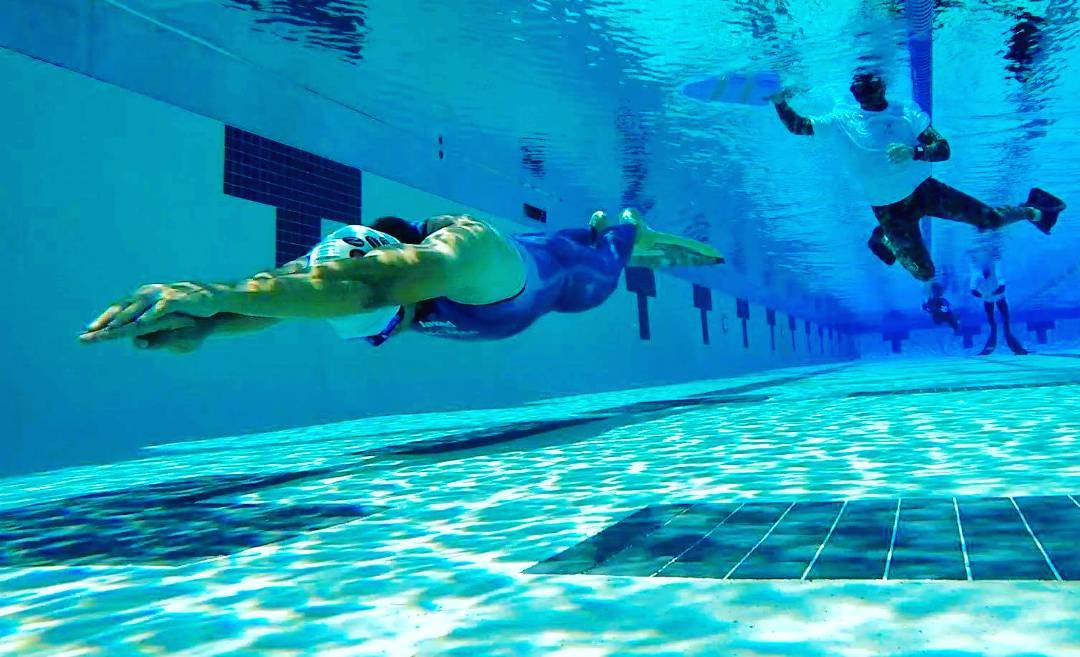 He was in the Colombian Selection in Spearfishing at the 2016 World Championship in Syros, Greece and at the Bolivarian Beach Games in Iquique, Chile that same year. In 2017 Diego competes representing Colombia in the Pan American Apnea Championship in Veracruz, Mexico where he is titled Champion and Pan American Record Player in this Underwater modality, with several Colombian records in championships in his country and winning competitions also in the USA. In Underwater Rugby he plays with the Florida team and belongs to the USA National Team.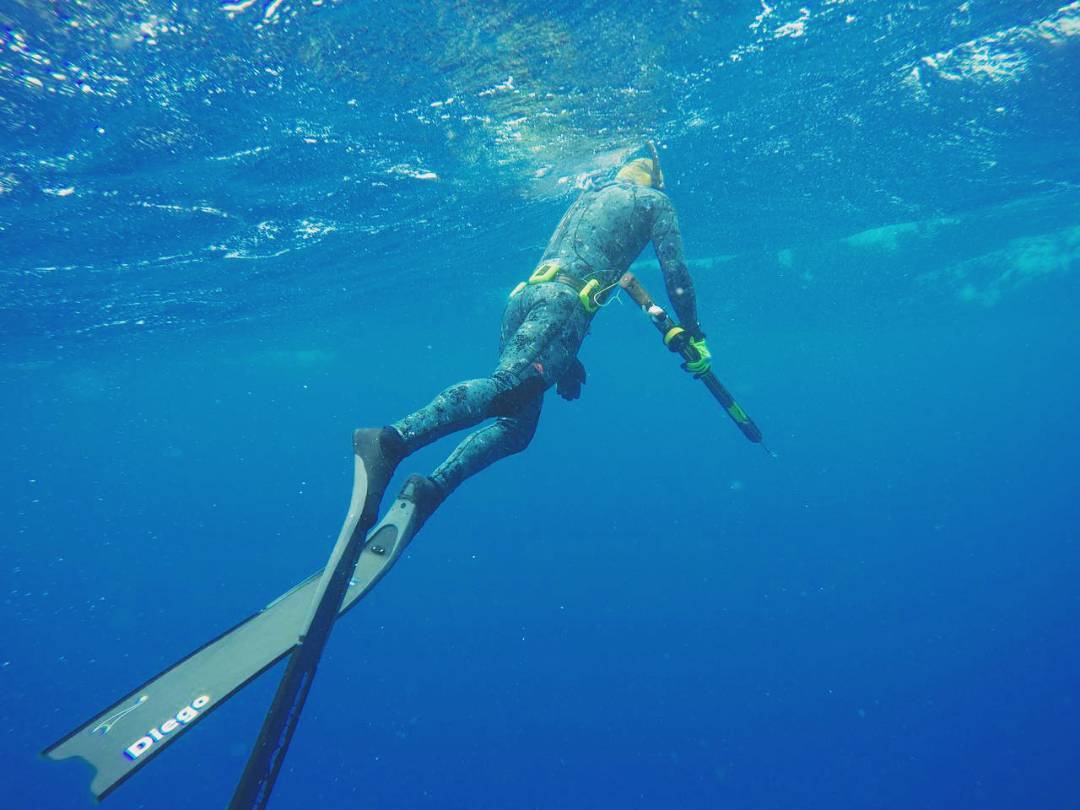 A few years ago Diego traveled from his native Colombia to the city of Miami, in the United States of America, where he lives and continues his life in underwater activities as an athlete, but also as a Coach and Promoter of underwater Sports. His work in swimming with fins took him in 2016 and 2017 back to Colombia as coach of the USA team in the Pan American Championship of Palmira and then to the city of Medellín, to the Master World Cup, with which he also acted as an athlete achieving 10 medals 8 gold, 1 silver, 1 bronze and a world record master in its category. Also, in 2017 he traveled as a coach to Tomsk, Russia where again with the USA team he participates in the Junior World Swimming Championship with Fins. 2018 he traveled with a team to Serbia World Senior Championship, 2019 He traveled to Egypt with a team to participate in Junior World Swimming Championship and Colombia in the Pan American Championship when team USA won 7 continental Medals.
In 2018 Diego León Rodriguez took on an important challenge and a great step for what the future of fin swimming can mean not only in the United States, but in the rest of the world, as the main promoter and organizer of the CMAS World Cup in Swimming with Fins, held in Coral Springs, USA in the month of May; The first world cup in the history of fin swimming in the USA and that continues in 2019 and 2020, with great success.
We spoke exclusively with Diego León Rodríguez Mora, to learn more about his life as "Ser Subacuático"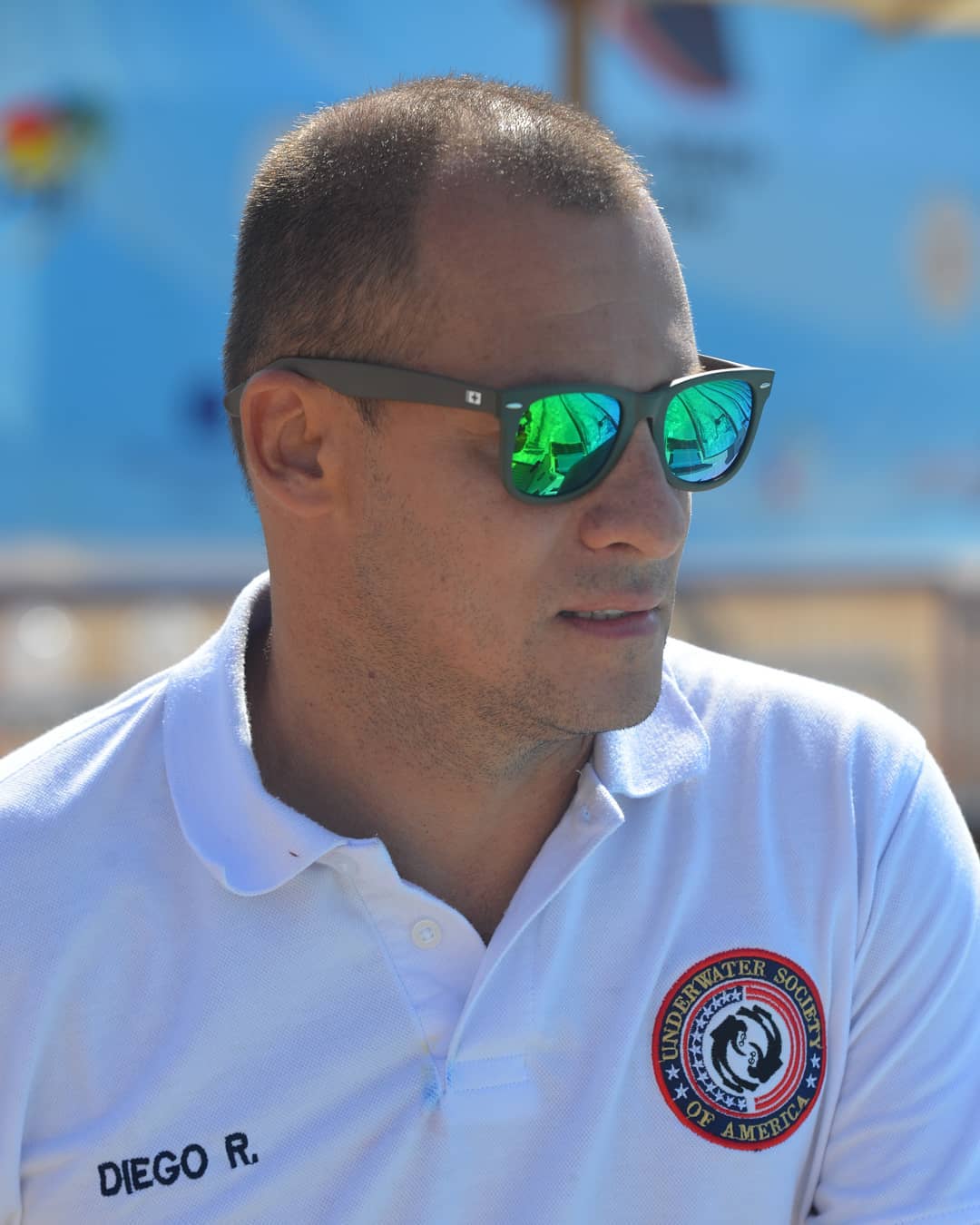 At what age and how did you start in the world of underwater activities?
I started swimming at age 4 and finned swimming at age 15.
What were your first years like and what were your first achievements in sports?
I liked swimming with a monofin from the start and in my first championship I made several national long distance records.
What motivated you to venture into other modalities in addition to fin swimming?
We did it as part of the finswimming training, help for the mental part and preparation.
What similarities and differences do you find in each of the underwater modalities that you have practiced as an athlete?
The base of all is finswimming, if it is done well it helps a lot in other sports.
In addition to underwater sports, what other activities do you do: work, family, etc …?
I am a business administrator, with specialization in project management and ISO 9000 quality auditor, I have my own company. I manage the sports implementation distribution. God and my family is the motor and more support in everything I do, they also like and practice underwater activities.
How have you managed to stay so active and with such a long and successful career in the world of underwater sports?
God, Family, discipline and support. Always wanting to share, support and help.
What motivates you to be a coach and promoter of the sport?
To return to others everything good that I have received, because we must be responsible for our family and society.
What are the main satisfactions that being an underwater athlete has given you on a personal level?
Having an extended family, I have siblings around the world.
What are the expectations of Fin Swimming in the USA after the realization of the 2018 and 2019 World Cups?
That every day it is known more, to be able to reflect it in more cities and that it grows as a sports power in the USA and in the world.
What final message would you give to all those people who are linked to underwater activities (athletes, coaches, referees, judges, leaders, family members) and to all those who read this interview?
That they have discipline, love, dedication and excellent service disposition to work as a team, since if we do it as a team it is far what we can get, the goal is to be an Olympic sport
Contacts Diego León Rodriguez
Facebook: diego.l.rodriguez.54
Instagram: @dileromo
Email: dileromo@gmail.com