🇨🇺 Pipin Ferreras postpones his World Record attempt "Back To The Abyss" 2018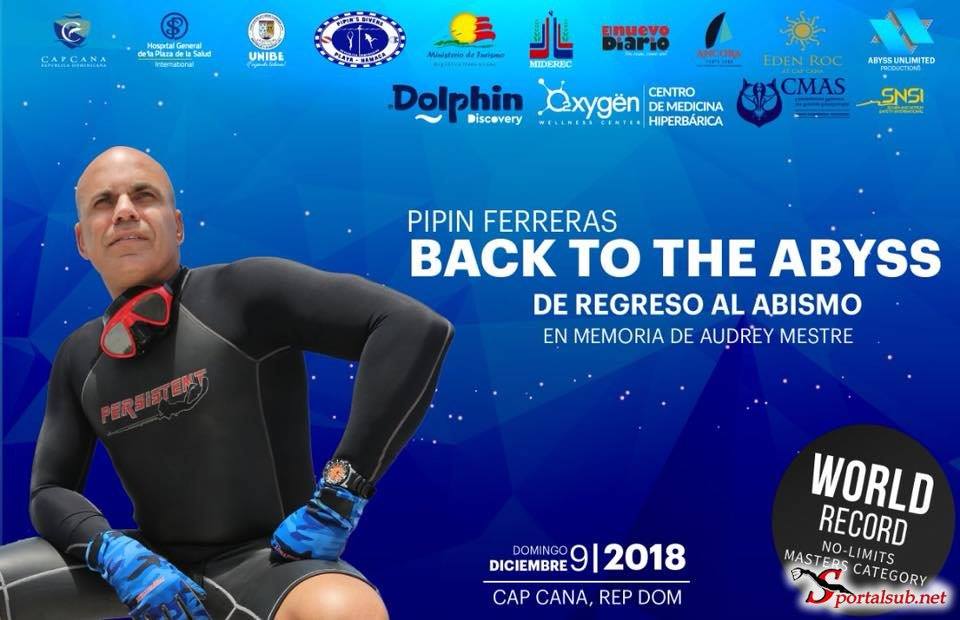 (Sportalsub.net / Pipin Ferreras) – Leer en Español
The renowned Cuban freediver, born in Matanzas in 1962 and american nationalized Francisco "Pipín" Ferreras, who has an outstanding career of more than 30 years in the world of apnea with more than twenty records and world titles in this discipline, returned this Sunday December 9 to the depths of the sea, this time in Cap Cana, Dominican Republic, where he would try a new world record in the modality of apnea no limits, in the category master for people over 55 years.
The event called Pipin Ferreras Back to the Abyss (Regreso al Abismo) would be in tribute to his ex-wife Audrey Mestre "The Ocean Woman", who died in a world record attempt in 2002 also in the Dominican Republic.
The details of the event were reviewed in the social networks of Pipín, who would try to submerge to a depth of more than 100 meters, in this modality where the freediver descends with the help of a sled and climbs with the help of a balloon, allowing to reach the greater depths in this sport.
However, in a publication made on the social networks of the freediver, Pipin explained that due to bad weather and to protect his security team, the event was suspended and postponed for next year.
Sportalsub.net will follow next events, of the most emblematic figures in the world of freediving
More info
Social Networks Pipín Ferreras: Facebook – Instagram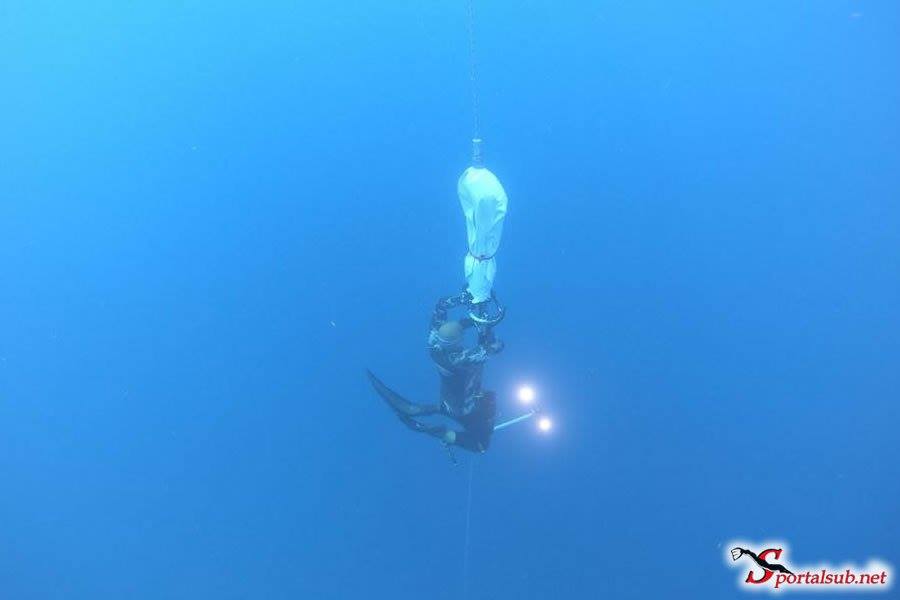 Foto: Facebook Pipin Ferreras, by Nina Ferreras